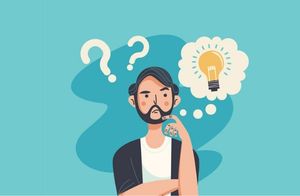 Add Dropship Products to Shopify – Here's How
Last modified: May 30, 2022
If you're looking to find out how to add dropship products to Shopify then you don't need to look far. The process is very easy and takes very little of your time. You can get started right now and be finished within the next hour or so, depending on how many products you would like to add to your dropshipping store.
So here is a quick guide on how to add dropship products to your Shopify website.
Recommended: 20 Best Shopify Dropshipping Apps – 2023
| # | Name | Image | |
| --- | --- | --- | --- |
| | Shopify | | More Info |
| 1 | Spocket-World Wide Suppliers | | More Info |
| 2 | Syncee - Global Dropshipping | | More Info |
| 3 | Printful-Sell Printed and Embroidered Items | | More Info |
| 4 | Sup Dropshipping | | More Info |
| 5 | DropCommerce | | More Info |
| 6 | Modalyst-Sell Brand Name Products | | More Info |
| 7 | Ali Orders-Fulfill Orders Easily | | More Info |
| 8 | Blanka - Private Label Beauty | | More Info |
| 9 | Dropified-Automate Your Dropshipping Business | | More Info |
| 10 | ProductPro-Improve Your Dropshipping | | More Info |
| 11 | Spreadr App-Dropship Amazon Products | | More Info |
| 12 | Importify-Get Products from Tons of Suppliers | | More Info |
| 13 | Inventory Source-Sync Thousands of Dropship Products | | More Info |
| 14 | BigBuy EU Dropshipping-Dropship High End Brands - Inactive | | More Info |
| 15 | MXED-Pop Culture Goods - Inactive | | More Info |
| 16 | Fulfillbot: Dropshipping Agent | | More Info |
| 17 | KakaClo | | More Info |
| 18 | Roxie | | More Info |
| 19 | Shopoo | | Inactive |
| 20 | Oberlo-Get the Best Produtcts for Your Site | | Inactive |
Use an App
The first thing that you need to do is to log into your Shopify store and then go and visit the Shopify app store. There are lots of great options for apps that are available. One of the best is Oberlo. This is a free app that can be added to your store with ease. It can help you find and import products with ease onto your Shopify store.
In addition to adding the products to your store, the apps can help you edit them. You can make changes to the titles, descriptions and more. You're also able to import product reviews from the seller that can help build trust with your audience.
Finally, these apps can help you manage your orders. With Oberlo, all you need to do is to select the orders that need to be fulfilled and then click on the fulfill button and all your orders will be automatically sorted for you. Your customers can be sent their products quickly and efficiently.
Can you do it Manually?
There are ways that you can add products manually to your store. However, there are problems with this approach. The first is that you don't have a connection to dropship these products easily. You will be spending a lot of time manually making the orders and this can increase the errors that are made, making customers unhappy. In addition, you can be as responsive to changes in availability.
Therefore, the most recommended option for you is to use one of the many apps.
There are apps that can cover numerous platforms, from AliExpress to Walmart and smaller networks of products that can be dropshipped. Therefore, you can spend your time looking for the network and app that is right for you.
Most of the apps are free as well. Therefore, you can start without having to pay a thing apart from your domain and hosting (which can come with a 14-day free trial anyway). You only get charged when an order is made and these apps normally take a cut from the charges that are applied to you for the cost of the products. Though there are some apps with subscriptions.
Final Word: How to Add Dropship Products to Shopify
If you're been wondering how to add dropship products to Shopify, above the options that you have. It is such a simple process that you can be up and running within just a couple of minutes. You could have a completely populated store within a couple of hours and be selling soon.
Offers & Promos