Is Dropshipping Saturated?
Last modified: January 16, 2022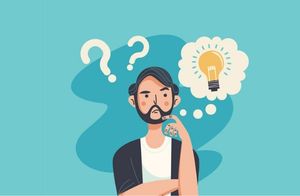 One of the major concerns when it comes to dropshipping is that there are too many people who are working in this niche. And this may be true, some of the time, but that doesn't mean that it is true all the time. So we ask the question: is dropshipping saturated?
Recommended: 24 Best Shopify Dropshipping Apps [Dec, 2023]
#
Name
Image

Get a Free Custom Shopify Store
1

AutoDS

2

Spocket-World Wide Suppliers

3

Syncee - Global Dropshipping

4

Printful-Sell Printed and Embroidered Items

5

Sup Dropshipping

6

DSers-AliExpress Dropshipping

7

Zendrop - Dropshipping & POD

8

Dropshipman: Dropshipping & POD

9

AO - AliExpress Dropshipping by FireApps

10

Trendsi - Fashion Dropshipping

11

CJdropshipping

12

DropCommerce

13

Modalyst-Sell Brand Name Products

14

Ali Orders-Fulfill Orders Easily

15

Blanka - Private Label Beauty

16

Dropified-Automate Your Dropshipping Business

17

ProductPro

18

Spreadr App

19

Importify

20

Inventory Source

21

Roxie

22

Fulfillbot: Dropshipping Agent

23

KakaClo

24

Oberlo-Get the Best Produtcts for Your Site

Show More
What do we Mean by Saturated?
What is meant when people ask if dropshipping has become saturated is whether there are too many businesses who are operating within the space. That can be true in some respects. But in others, this is far from the truth.
For instance, if everyone reads the same blog posts about which products are going to be the best sellers in a particular month and then everyone goes and promotes those products, the market will be saturated. But that is bad business practice. You shouldn't look at doing everything the same as your competitors. Otherwise, you will have no distinct features for your brand. Therefore, customers won't choose you based on your values but rather on price, and this is something that you could always lose on.
Instead, you should be looking at filling in niches that aren't there. And there are always ways that you can edge yourself into a marketplace where there is a lot of competition. Look how Amazon is one of the biggest brands in the world. Yet they are vulnerable to other brands who are making an entrance. Wish has taken some of the market shares from them.
Another example would be Netflix who use to control online TV streaming, now there are lots of competitors (including Amazon). These examples show you that established businesses or lots of businesses don't mean that you can't find a place in the market.
How to Enter the Market
To enter a market and get a business going you need to differentiate yourself. This can be based on price, but 86% of customers would prefer to spend more money on a brand that they can trust. Therefore, price isn't always the best option. Instead, you might want to try something like free shipping, free returns, longer guarantees, different level of customer service, different products.
The choice for your website's niche is endless.
For instance, it could be something about the experience that you give. Do you offer free video tutorials on your website about how to use the products? There are lots of options and you can be creative. And it is that creativity that will allow you to become big in any market, no matter how much competition you have.
Avi Klein
Vast experience in the online world. Shopify Expert, SEO expert, Web developer and consultant to several online companies. Read more about
our approach
to reviewing themes and apps.