How To Add Recommended Products In Shopify
Last modified: December 2, 2021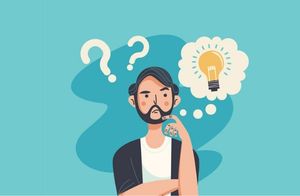 When you run an eCommerce business you need to think about how you can maximize order value. The higher the order value, the more profit you can make per order. One suggestion is to raise prices, but while this can increase order values, it can also decrease general revenue for your business.
Another option is to get the customer to add more products to their cart. And while special offers can do this, it will lower order values in the majority of cases. So instead, you should look at offering recommended products.
Recommended: The 10 Best Shopify Increase Sales Apps – [2023]
#
Name
Image

Get a Free Custom Shopify Store
1

Frequently Bought Together PRO

2

Smart Search & Product Filter

3

Visitors Counter Increase sale

4

Trust

5

Product Quiz Maker

6

Jebbit: Product Quiz Builder

7

Parcelamento ‑ Installments

8

Keep Cart

9

Ultimate Free Shipping Bar

10

Vitals: 40+ Marketing Apps

Show More
Why Do Recommended Products Work So Well?
Recommended products work so well because they are products that are personally displayed to a customer based on behaviors on your website. For instance, they could have looked at a product and you recommend a similar, but less expensive product. Or they've previously bought a product and you're recommending an accessory.
The idea is that by recommending something that they've shown an interest in, you're increasing the chances that they're going to add it to their cart and that they'll complete the transaction.
How Do You Select What Is A Recommended Product?
There are numerous ways that you can choose how to recommend products. One way is to add complimentary products. For instance, those selling printers might want to add print cartridges to the recommended products. Or, if you sell laptops for example, you could sell laptop bags, insurance and other accessories.
This can be done manually in some cases. However, you might want to have a Shopify app complete this process for you.
Shopify Apps To Recommend Products To Your Customers
There are numerous apps that can help you recommend products to your customers. One example of this would be Vitals. This can offer customers related products to those in their cart. And this can increase sales.
Another option would be Cross Sell Recommended Products. This app can help you recommend products in many different ways. For example, you can show recommended products on product pages, on the cart page and as a pop-up when a customer adds a product to their cart.
This allows you to maximize the opportunities to improve the quantity of the products within the customer's cart and how much they're going to spend on your store. Therefore, you can improve order values and potential profits.
How To Add An App To Your Store
Step 1 – Login
Login to your store using your user credentials.
Step 2 – Access Shopify Apps
Step 3 – Add App
Then click on the 'Add App' option.
Final Word: How To Add Recommended Products In Shopify
Maximizing revenues for your store is about getting order values to be at their highest. When you install an app for recommending products to your customers, you're helping your store to achieve that. More revenue from sales, will increase profits and make it easier for you to earn a good income from your eCommerce store.
Avi Klein
Vast experience in the online world. SEO expert, Web developer and consultant to several online companies.
Read more...
. Read more about
our approach
to reviewing themes and plugins.