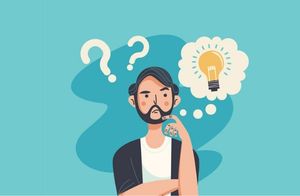 How to Attract New Customers to your Shopify Store
Last modified: December 5, 2021
While there are ways to always get more visitors to convert on your website, building a successful business is about numbers. The more people who visit your website, the more people who will buy from you. And once you've got someone to buy from you, you can increase revenue from customers because old customers are more likely to purchase from you. Customer retention is one of the best ways to grow your revenues, but you need lots of customers to get this to work.
Therefore, here are some tactics that you can use to attract new customers to your Shopify store that you might not have used so far.
Facebook Ads
One of the key aspects is to use Facebook ads. These can be targeted based on the audience's location, interests, age and gender. Therefore, you can be very specific to your audience that can reduce costs and improve returns on investments.
There are several different Facebook ads that you can run. You can get Facebook users to visit your website or get them to like your Facebook Business Page. If you get them to do the latter, you can market to them over a longer period.
Competitions
Another thing you can do is to get audiences to enter a competition. There are several ways that you can run competitions with one option to signup to your mailing list where you can then market to your audience with ease.
Competitions can be run across numerous platforms, including Facebook, Twitter, Instagram, your website and more. There are apps that can help you with competitions from helping to choose winners to other aspects.
Coupon Websites
Using coupon websites can be a great way for you to get more customers to your website. If you're running a weekend offer, you can promote these, often for free, on coupon websites. These websites will also promote offers to their mailing list which can reach thousands of new customers on the day.
You might have to pay to be featured at the top of lists or to reach more people. However, if you don't have the funds, you can still achieve some reach.
Search Engines
One of the most important ways that you can earn more traffic for your website is to perfect your website's SEO. There are many different elements to this including keywords, speed and linking. There are lots of apps that can help you with your search engine optimization. One of the best options is SEO Booster, however, there are others such as this one here.
Instagram
Social media is still one of the biggest traffic generators online. Using Instagram and other social media apps can help you market your products to a large audience. You can use hashtags on your content to attract a wider audience. Each piece of content should have three or four hashtags attached to it. Too many however and you can look like a spammer.
Final Word: How to Attract New Customers to your Shopify Store
If you're looking to grow your business on Shopify, then you need to attract new customers to your Shopify store. There are several ways that you can do this which are listed above. With some of these tactics, you will gain more traffic, leads and sales in no time.
Offers & Promos