How to Encourage Fewer Returns on Shopify
Last modified: December 5, 2021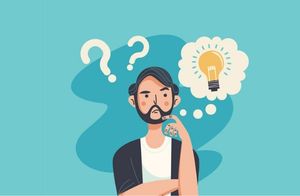 Returns are a part of running a business online and with Shopify, you're going to expect some returns on your products. That being said, every return that is made on your brand is a cost. While some cannot be avoided, some you can. You can either reduce the chance that the customer makes the order in the first place, or make it less effective for the customer to make the return.
So here are some ways that you can use Shopify to reduce the return rate on your website.
Recommended: 12 Best Shopify Customer Retention Apps [Sep, 2023]
#
Name
Image

Get a Free Custom Shopify Store
1

Vitals

2

Smile: Rewards & Loyalty

3

Scout ‑ 1 on 1 Customer Alerts

4

Retention Optimizer

5

Supercharged Store Emails

6

Customer Accounts Hub

7

Ongoing Subscriptions

8

Loyalty, Rewards & Referrals

9

Loyaltyplex

10

Retentify ‑ Customer Retention

11

TxtCart SMS Marketing

12

Customer Service Messenger Bot

Show More
Product Descriptions
The first thing is to ensure that you have product descriptions that are more effective at showcasing your products. You want to have product descriptions that accurately portray your offerings and don't mislead the audience into thinking they're going to get something else.
For instance, you should ensure the size, color and other aspects are accurate. This is one of the
main things that be disappointing for the customer when a red item turns out to not be red but a deeper shade or a different color.
There are many different ways that you can improve the product descriptions. Here is an article about the best ways to write product descriptions.
Customer Reviews
Another factor is to get reviews on products that are on your website. Brand reviews are great, but you need to make sure that customers also leave reviews for the products that they're buying. Customers who see more information about the product from their peers are more likely to like the product and keep it.
Customer reviews can be generated by using review request software, like this app here. Reviews can also improve conversion rates and increase profits/revenue.
Images
Another factor is to include better product images with your product pages. Better images are those that can display more clearly the details of your product. You should include the product with something to scale, like someone using the product, the product next to something that is of a uniform size, etc.
Images can have a profound impact on the success of your sales but they can also be more useful in the customer having a more realistic expectation of the product. Customers that see products on a white background have a harder time identifying the size, color, shape and other aspects of the product.
Terms and Conditions
Finally, be sure that you offer more fair terms and conditions for the return. If you leave a shorter period of time for returns, you can often find that customers panic and then return an item quickly. If you leave longer, customers can sometimes be more willing to wait, try the product out more and then get to like the product. Therefore, a longer returns period can be more beneficial to you.
Final Word: How to Encourage Fewer Returns on Shopify
There are many ways that you can encourage fewer returns on Shopify. Above are some of the tips we have for improving the rate of return on Shopify and ensuring that can get more profit from your Shopify store.
Avi Klein
Vast experience in the online world. SEO expert, Web developer and consultant to several online companies.
Read more...
. Read more about
our approach
to reviewing themes and plugins.