How To Improve Shopify Profits Without Getting More Customers
Last modified: June 15, 2023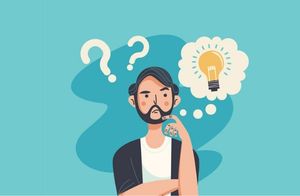 If you're struggling to generate more customers at your site, but you would like to have more profit (ROI), then you need to maximize your profits. The more profit you can make with your current customers, then the less work you need to do. This makes more sense than to work harder for a small increase in profits.
There are numerous ways to maximize profits. Here are a few ways that you can improve Shopify profits without generating more customers.
Recommended: 16 Best Converting Shopify Themes [Sep, 2023]
#
Name
Image

Get a Free Custom Shopify Store
1

BoosterTheme.com

2

Debutify

3

Symmetry

4

Palo Alto

5

Korando

6

Atlantic

7

Mavon

8

Grid Theme

9

Everything

10

Retailer Multipurpose Fastest Converting Shopify Themes

11

Luce

12

Polaris

13

Pop

14

Plain

15

Shoptimized™ - Highest Converting Shopify Theme

16

Jumpstart

Show More
1. Workflows
One of the most common ways to improve profits is to improve workflows of your business. This is easily done if you have staff working for you and you can rework their schedules to make them more effective. This might allow you to spend less time on staff costs such as overtime or additional staff to complete the work.
2. Shipping
Shipping could be one of your most expensive outgoings when servicing customers. There are two ways that you can improve profits with shipping. The first is to restrict free shipping to certain orders, perhaps those over a certain amount or those with only certain products. Or you could not offer free delivery at all. Customers are also more likely to choose a speedy delivery over a cheap one.
Another option is to use a Shipping app to get better rates on your shipping. This can help you cut costs and get more effective service from your customers.
3. Bulk Buying
Sometimes it is important to cut the costs of buying in your products. By buying more for your stocks can often reduce the unit costs and therefore be more cost effective. The biggest problem with this strategy is that you then need to store the products. This can cause wastage or storage costs.
And in some cases, bulk buying doesn't offer you an effective discount. You would be better looking for a different option.
4. Remove Some Apps
One of the most common costs is that you have too many apps running on your website. There are some apps that you don't need to promote your site or there are some which have the same functions as some free Shopify apps.
You might also be able to have one app that can do the same function as several others. If you use the Booster theme, then you can remove numerous apps from your website as the theme has the same functions. Or you could use the Sales Rocket or Vitals app as a way to cut the cost as these apps have more than 40 functions each within them, including currency converter, countdown timers and more that can help you sell more.
5. Check Other Costs
Always check other costs across your business. You might be able to renegotiate rates with utility companies, business loans, landlords and other suppliers to cut their prices for you. This will increase your profits generally across your brand.
Final Word: How To Improve Shopify Profits Without Getting More Customers
Getting more customers for your Shopify website might not be the best option when it comes to adding profit to your website. Instead, you might need to look at ways to cut costs and make your business more efficient and more cost-effective. This way you can work smarter not harder.
Avi Klein
Vast experience in the online world. SEO expert, Web developer and consultant to several online companies.
Read more...
. Read more about
our approach
to reviewing themes and plugins.