How to Improve your Blog's Performance on Shopify [Sep, 2023]
Last modified: September 3, 2023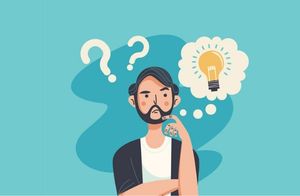 Blogging is one of the most important marketing techniques that you will have for your Shopify website. However, it is often underutilized by brands because it is seen as costly, time-intensive and lacks integrity. None of this is true. Some of the biggest brands in the world, those that earn lots of money from online activities have very active brands. Those websites that are visited the most in the world have one thing in common: lots and lots of content. Wikipedia is essentially a group of blog posts published in a series of pages to look like a dictionary and it is one of the most visited sites in the world.
And after social media sites, news and blogs are the top categories visited in the top fifty top visited websites in 2021. Fewer people visit search engines than they visit blogs.
Your Shopify blog can be a powerful tool for your business, but only if you know how to use it effectively. These tips can help you do just that.
Recommended: The Top 10 Shopify Blog Themes
#
Name
Image

Get a Free Custom Shopify Store
1

Kinder

2

Ira

3

Maker

4

Parallax

5

Booster

6

Blockshop

7

Retina

8

Mobilia

9

Supply

10

Broadcast

Show More
Longer Content
The first thing to look for is to extend the length of text that you're using on your blog. The average top-performing blogs have content is over 1250 words on each article. This can be very important for numerous reasons. For one, it gives you more opportunity to give more detail about a topic. It also means that you can adjust the SEO for an article to encompass more than one set of keywords.
Try to write content that is more than 1250 for at least every other article that you write. You don't need them all to be this length, but if at least half are, the rest will perform well.
More Frequent
Another factor is to make sure you're publishing content regularly. Blogs that perform well are often those that publishing more content. Statistics say that blogs that publish more than 15 articles per month will perform well, however some affiliate websites have seen revenues skyrocket exponentially as they increase publishing schedules.
Doing this might be hard, but you can get a copywriter to help.
More Authors
When blogs have more than one author, who is connected to social media especially, you can see that your website's blog will perform better. Research has shown that multiple authors improve trust and widens the audience appeal.
Therefore, you can spread blog writing duties for your brand across the team and get more content out, without overloading people with more writing work.
More Visual Content
Be sure that you're adding visual content to your blog posts. All blog posts should have images attached to them. However, you should also try to add videos where possible to improve the visual appeal of the article. Research has also shown that blog posts with videos will outperform those without in search rankings.
If you have a YouTube channel, this is a great way to mix up content types and improve performance.
Final Word: How to Improve your Blog's Performance on Shopify
If you want your blog to perform better on Shopify, use the tips above. They're bound to help you grow traffic levels and earn more revenue from your website. You can also use this blog management app to help you manage your blog and get more from your copywriting.
Avi Klein
Vast experience in the online world. SEO expert, Web developer and consultant to several online companies.
Read more...
. Read more about
our approach
to reviewing themes and plugins.