How to Reduce Customer Queries about Order Deliveries on Shopify
Last modified: December 3, 2021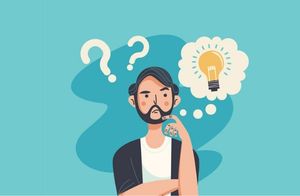 When it comes to queries coming into your business, many of them will be about orders that have already been made on your website and the customer is waiting for information. These kind of queries are time-consuming and in most cases, unnecessary for your business. Customers should be able to resolve these queries without you unless there is a significant problem with the order.
So, here are some things that you can do to reduce the number of customer queries about order deliveries on your Shopify website.
1. Terms and Conditions
When it comes to your website's terms and conditions you should clearly state time frame for the delivery. For instance, you can have a time frame of within 10 workings days or something like this. Then using one of the terms and condition apps, you can get the customer to see these terms and conditions and agree to them.
2. Order Tracking Area
Another key way to get customers to find out more about their order is to have an order tracking area. There are numerous order tracking apps, including this one here, that can help customers to keep track of their orders.
Order tracking apps can give the customer all the information automatically, like the tracking number. Some will also send out regular emails about the latest development with the order. For instance, it can tell customers when the order has been packed, dispatched, out for delivery and delivered.
3. Keep Customers Up-to-Date
Another idea is to keep customers up-to-date with their order. This can be done in two ways. One is through emails. There are a lot of apps that allow you to have automated emails sent out to your customers whenever the customer's order status changes. This can be quick and easy to add to your website and you can change the look of the emails to brand them.
Alternatively, you can also connect your website to Facebook Messenger and then get your website to send out information via the Messenger to customers about the status of their order. This is a good, social way to make the customer feel relaxed. It does require either a Facebook app or a live chat app, but it can be worth the investment if it saves you a lot of time.
4. Live Chat Bots
Sometimes customers will contact your live chat regardless of what you offer them to track their orders. But you can still automate this process by having a bot that can filter through the requests and automatically give an update to your customers about the status of their order. These can be more expensive but they can also be a very useful way for your business to reduce customer queries in numerous areas.
Final Word: How to Reduce Customer Queries about Order Deliveries on Shopify
Cutting the costs of your business helps you to grow your profit margin. When a customer calls you to ask about the order status, you're wasting time and it costs your business. Therefore, you need to find ways to get the customers to find this information out themselves. There are four options above to help.
Avi Klein
Vast experience in the online world. SEO expert, Web developer and consultant to several online companies.
Read more...
. Read more about
our approach
to reviewing themes and plugins.