How To Sell Books as a Self Publisher on Shopify
Last modified: May 26, 2023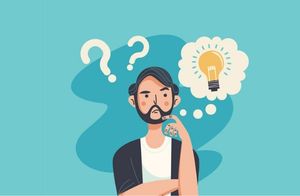 When it comes to becoming a self-published author, the gateways were opened with Amazon over a decade ago. Now thousands, or more, people self publish their ebook on the platform and getting your name out there can be very challenging. Amazon have made it very challenging to compete on the platform with many books now going unnoticed as authors spend more time marketing than they do writing.
In addition, the value of the sales from Amazon can be really bad for authors. Some authors only get a few cents for the sale of their books and Amazon won't pay out until you've earned more than $100. Other websites can help you, like Smashwords that offer better profit shares, however, there isn't any more marketing power.
There are other options that can be a great way for authors to sell more books, have more power and improve your revenues. The best option is for your own website on Shopify. It might also allow you to make sales of second hand books of your own.
Why is Shopify a Great Place for Authors
Shopify has all the tools available that allow you to build a better business model. This doesn't mean that you ditch Amazon and Smashwords, but these should be used as an extension of your brand. Having your own website allows you to collect details for a mailing list that allows you to build sales, offer unique products like signed copies and use a blog to keep in contact with fans.
In addition, as an author selling on Shopify, you can earn more than ten times what you would do on Amazon.
There are also lots of apps that can help you improve your sales. For instance, there is Lulu xPress. This allows you to have the Print on Demand aspect of your website without having to go through the physical print on demand on Amazon. In addition, Lulu xPress is free to install. All you do is pay for every book that is printed and shipped. Therefore, it works very much like other Print on Demand apps or dropshipping.
The other advantage of selling with Lulu xPress is that you can build the book that you would like. You can set any binding type or layout for the book.
Other Features
In addition to the Lulu xPress, you can sell books digitally using digital download apps. And you can connect audiences to membership areas to offer patrons a chance to interact more with you for a small price.
Using Shopify allows you to also focus your efforts on building a strong sales path that can't be disrupted by other products. On Amazon, as soon as the person lands on the site, they can be distracted by previous searches or recommendations that the eCommerce site gives them. If you can direct them to your website, then you can focus their attention on your branding.
Final Word: How To Sell Books as a Self Publisher on Shopify
Being an author is really hard. There aren't many opportunities and there are lots of competing books/authors. However, having a Shopify website can help you build a successful career writing with numerous options available for earning more revenues.
Avi Klein
Vast experience in the online world. SEO expert, Web developer and consultant to several online companies.
Read more...
. Read more about
our approach
to reviewing themes and plugins.