How to Spot Great Dropshipping Products
Last modified: September 23, 2023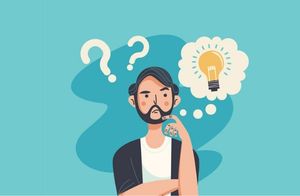 The key to a successful dropshipping store is not the marketing. Marketing can just get traffic to your site. The key is great dropshipping products. Customers want to buy something they're looking for and with the right products, marketing is simple.
So, how do you choose the best dropshipping products? Here are some ways that you can choose the best products when using AliExpress or Spocket.

Key Takeaways
1
The key to a successful dropshipping store is having great products, not just marketing.
2
Using tools like Google Trends can provide valuable insights into product demand and trends.
3
Price points, reviews, and sales data are crucial factors in product selection.
Recommended: 24 Best Shopify Dropshipping Apps [Sep, 2023]
#
Name
Image

Get a Free Custom Shopify Store
1

AutoDS

2

Spocket-World Wide Suppliers

3

Syncee - Global Dropshipping

4

Printful-Sell Printed and Embroidered Items

5

Sup Dropshipping

6

DSers-AliExpress Dropshipping

7

Zendrop - Dropshipping & POD

8

Dropshipman: Dropshipping & POD

9

AO - AliExpress Dropshipping by FireApps

10

Trendsi - Fashion Dropshipping

11

CJdropshipping

12

DropCommerce

13

Modalyst-Sell Brand Name Products

14

Ali Orders-Fulfill Orders Easily

15

Blanka - Private Label Beauty

16

Dropified-Automate Your Dropshipping Business

17

ProductPro

18

Spreadr App

19

Importify

20

Inventory Source

21

Roxie

22

Fulfillbot: Dropshipping Agent

23

KakaClo

24

Oberlo-Get the Best Produtcts for Your Site

Show More
1. Google Trends
The first thing to do is to look on Google Trends. This can tell you what the current trends are for searches within an area or globally. For instance, if people are using the term: 'blue dog collars' more frequently, then you know that blue dog collars are in demand at the moment. Therefore, you can add them to your store and sell them.
The advantage of dropshipping is that you can spot trends on Google Trends and have a product ready to be purchased that same day. Therefore, you're never missing out on a trend.
2. Price Point
Another way to determine whether a product is any good for dropshipping is to look at the price point. Products should offer you at least a 40-60% profit margin. So a product that you charge $10 for should cost you no more $6 to buy from the merchant. The higher the profit margin, the better for your business. A product with a 60% profit margin is 50% more profitable than a 40% profit margin, assuming they're the same price.
But always make sure that you're setting the right price for your product. If other sellers are setting the price lower than your price, then you might find that no-one will be buying your product.
3. Reviews
Another key aspect is reviews on the product. Products with good reviews can offer you social proof and build trust with your audience. Therefore, you can gain more sales. Reviews from AliExpress can be imported into your store using apps like Vitals and more.
Look at reviews across the marketplaces too. A review set might be good on Amazon, but on eBay the product might have a bad reputation. And you might find there is an affiliate marketer or online review blog that has criticized the potential product.
4. Sales
AliExpress allows you to see how many units of a product have been sold. This is a great measure about how many you can expect to sell. If a product has been selling hundreds a month, then it might be a good product. However, if it has been sitting on the website for six months and has only a dozen sales, then there is little demand for that product.
That said, explore why a product might not have the sales. Are there bad reviews, is the price point too low?
5. Images
Be sure that you can build a strong set of content for your product. Write better product descriptions for your website and use the site's images. These can be imported by Oberlo to make your site much easier.
Enhancing Your Dropshipping Product Selection
Quality Over Quantity
Always prioritize product quality. Collaborate with suppliers who have a track record of delivering high-quality products. Remember, positive product reviews can significantly boost your store's credibility and trustworthiness.
Understanding Impulse Buying
Some products naturally trigger impulse purchases. These are items that customers didn't initially intend to buy but ended up adding to their cart. Identifying and promoting such products can lead to increased sales and revenue.
Effective Product Promotion
Once you've selected the perfect products for your store, it's time to promote them effectively. Utilize various marketing strategies, from social media advertising to email marketing, to reach a wider audience and boost sales.
Understanding the Dynamics of Product Trends
Seasonal vs. Evergreen Products
While we've been in the digital marketing and development arena for years, we've observed that some products have a seasonal spike in demand, like Halloween costumes or Christmas decorations. On the other hand, evergreen products maintain a consistent demand throughout the year, such as home essentials or fitness equipment. Recognizing this distinction can guide your dropshipping decisions.
Considering Product Longevity
In our extensive experience, we've noticed that some products, though trending, might have a short lifespan in the market. It's essential to differentiate between short-lived fads and products with lasting appeal. Investing in products with longer market longevity can ensure sustained profits.
Factors Influencing Product Success
Product Uniqueness and Innovation
In the vast ocean of dropshipping, products that stand out due to their uniqueness or innovative features tend to attract more customers. Offering something different from the mainstream can set your store apart.
Product Pricing and Perceived Value
Price plays a pivotal role in a customer's purchase decision. However, it's not just about being the cheapest. It's about offering value. If customers perceive that they're getting more value for their money, they're more likely to purchase.
Conclusion: How to Spot Great Dropshipping Products
Spot the best dropshipping products by using a mixture of the methods above. These can help you promote products that can help you earn lots of money and have a successful business. Remember it can take at least 14 days to make your first sale.
FAQs
How can I stay updated with current product trends?

Regularly researching marketplaces like Amazon, eBay, and AliExpress, and using tools like Google Trends can help you stay updated with the latest product trends.

What are the benefits of focusing on evergreen products for dropshipping?

Evergreen products offer consistent demand throughout the year, ensuring a steady stream of sales and reducing the need for frequent product updates.

Why is product uniqueness important in dropshipping?

Product uniqueness in dropshipping offers a distinct advantage by differentiating your store from the multitude of others selling similar items. When customers encounter unique products, they perceive a higher value, often leading to brand loyalty and repeat purchases, further solidifying your store's position in the competitive landscape.
Avi Klein
Vast experience in the online world. SEO expert, Web developer and consultant to several online companies.
Read more...
. Read more about
our approach
to reviewing themes and plugins.