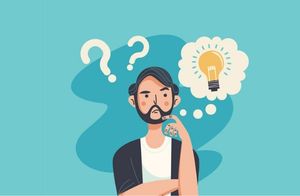 Is Dropshipping Profitable in Australia?
Last modified: March 19, 2023
Selling online is very popular. And businesses across Australia have been using the dropshipping model for years. However, recently, it has become mainstream, but this has led to several business leaders that think that dropshipping in Australia is dead. However, this is far off the mark. So if you're asking is dropshipping profitable in Australia, then you should read on.
The Challenges of Dropshipping in Australia
One of the reasons why people think that dropshipping in Australia is unprofitable is because there are so many challenges. But that can be said in so many different industries, not just dropshipping. Therefore, here are some of the challenges that you will face and how you can overcome them with ease.
Long Delivery Times
It can be hard sometimes to dropship with the long postage times that can be expected. It can be even harder when you have competitors like Amazon and eBay. However, let customers know that their products will take a while to deliver. Customers who are made aware are usually more understanding.
Zero Quality Control
The big one with a dropshipping business is that there is no quality control. You can't see the shipped items before they leave for the customer. That is why you must do your due diligence on the merchants. Do some test runs, and ensure that you're getting the quality products that you expect.
Remember if you wouldn't use the product, why would you sell it? So be sure to put the products through some tests. And getting the products in allow you to create fantastic marketing videos as well.
Small Profits
Don't try to compete with others on price. 86% of customers are willing to spend more money on a product if it comes better. So offer customers something different with your brand. Offer free gifts, better customer service and more.
The problem is that small dropshippers are lowering the average profit margin on products. Ideally, you want to get something that is about 40-70%. However, some with less experience are getting only 20%.
Therefore, you want to ensure that you are charging the right amount for what you're offering.
Credibility
This is the same as with other businesses. You need to get some traction with your business and this can be hard when you start. You can start selling to friends and family and getting them to advertise your business with reviews and social media shared. However, you want to be contacting customers and collecting reviews.
The more reviews that you have, the better the chances that you will succeed.
Wrong Product Choice
The biggest challenge is choosing the right product. You should be constantly switching products so you have the best products listed on your website for your customers to choose from which are in demand at the time.
You should also ensure that you're selling products that have a good profit margin and good reputation. Without these, you cannot sell.
Final Word: Is Dropshipping Profitable in Australia?
Is dropshipping profitable in Australia? Yes, but you do need to ensure that you're getting the process right. You can't make millions unless you're really lucky and have some good skills, but you can build a great Shopify dropshipping business that can help you earn a living.
Offers & Promos