Is Dropshipping Profitable in Australia?
Last modified: October 2, 2023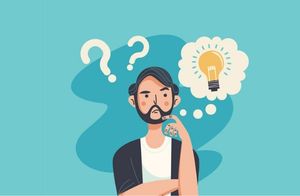 Selling online is very popular. And businesses across Australia have been using the dropshipping model for years. However, recently, it has become mainstream, but this has led several business leaders who think that dropshipping in Australia is dead. However, this is far off the mark. So if you're asking is dropshipping profitable in Australia, then you should read on.
Key Takeaways
1
Dropshipping in Australia is still viable, despite challenges and the misconception that it's unprofitable.
2
Long delivery times can be a hurdle, but effective strategies can mitigate this challenge.
3
Choosing the right products is crucial to avoid issues with quality control and enhance profitability.
Recommended: 24 Best Shopify Dropshipping Apps [Dec, 2023]
#
Name
Image

Get a Free Custom Shopify Store
1

AutoDS

2

Spocket-World Wide Suppliers

3

Syncee - Global Dropshipping

4

Printful-Sell Printed and Embroidered Items

5

Sup Dropshipping

6

DSers-AliExpress Dropshipping

7

Zendrop - Dropshipping & POD

8

Dropshipman: Dropshipping & POD

9

AO - AliExpress Dropshipping by FireApps

10

Trendsi - Fashion Dropshipping

11

CJdropshipping

12

DropCommerce

13

Modalyst-Sell Brand Name Products

14

Ali Orders-Fulfill Orders Easily

15

Blanka - Private Label Beauty

16

Dropified-Automate Your Dropshipping Business

17

ProductPro

18

Spreadr App

19

Importify

20

Inventory Source

21

Roxie

22

Fulfillbot: Dropshipping Agent

23

KakaClo

24

Oberlo-Get the Best Produtcts for Your Site

Show More
The Challenges of Dropshipping in Australia
One of the reasons why people think that dropshipping in Australia is unprofitable is because there are so many challenges. But that can be said in so many different industries, not just dropshipping. Therefore, here are some of the challenges that you will face and how you can overcome them with ease.
Long Delivery Times
It can be hard sometimes to dropship with the long postage times that can be expected. It can be even harder when you have competitors like Amazon and eBay. However, let customers know that their products will take a while to deliver. Customers who are made aware are usually more understanding.
Zero Quality Control
The big one with a dropshipping business is that there is no quality control. You can't see the shipped items before they leave for the customer. That is why you must do your due diligence on the merchants. Do some test runs, and ensure that you're getting the quality products that you expect.
Remember if you wouldn't use the product, why would you sell it? So be sure to put the products through some tests. And getting the products in allow you to create fantastic marketing videos as well.
Small Profits
Don't try to compete with others on price. 86% of customers are willing to spend more money on a product if it comes better. So offer customers something different with your brand. Offer free gifts, better customer service and more.
The problem is that small dropshippers are lowering the average profit margin on products. Ideally, you want to get something that is about 40-70%. However, some with less experience are getting only 20%.
Therefore, you want to ensure that you are charging the right amount for what you're offering.
Credibility
This is the same as with other businesses. You need to get some traction with your business and this can be hard when you start. You can start selling to friends and family and getting them to advertise your business with reviews and social media shared. However, you want to be contacting customers and collecting reviews.
The more reviews that you have, the better the chances that you will succeed.
Wrong Product Choice
The biggest challenge is choosing the right product. You should be constantly switching products so you have the best products listed on your website for your customers to choose from which are in demand at the time.
You should also ensure that you're selling products that have a good profit margin and good reputation. Without these, you cannot sell.
Enhancing Dropshipping Profitability in Australia
Understanding the Australian Dropshipping Marketplace
Australia's e-commerce landscape is blossoming, and dropshipping has carved a significant niche in the market. The model's allure stems from its low startup costs, minimal risk, and the elimination of inventory handling.
Entrepreneurs are drawn to its flexibility, allowing them to pivot quickly according to market trends. However, the competitive landscape necessitates a well-crafted strategy, blending effective marketing, customer service excellence, and a keen eye on emerging trends.
Pros and Cons of Dropshipping in Australia
Dropshipping in Australia is characterized by its pros and cons. The low initial investment and absence of inventory storage expenses are notable advantages. Entrepreneurs can focus on marketing and scaling their businesses without the encumbrance of stock management.
However, challenges such as limited profit margins and intense competition are inherent. The lack of control over the supply chain and complexities in shipping can also pose hurdles.
Strategies for Success
Success in dropshipping hinges on strategic planning and execution. Identifying a profitable niche, crafting a compelling brand, and optimizing customer service is pivotal.
SEO implementation enhances online visibility, while a robust marketing strategy, tailored to the target audience, amplifies reach and engagement. Balancing shipping fees and offering competitive prices, especially in the international market, is crucial for long-term profitability and sustainability.
Exploring the Dropshipping Marketplace in Australia
Finding the Right Suppliers
The choice of suppliers is a critical determinant of success in dropshipping. Australian entrepreneurs often weigh between domestic and overseas suppliers, each presenting unique advantages and challenges.
Domestically, the shortened supply chain and easier quality assurance checks are beneficial. However, the vast collection of overseas suppliers offers diversity in product choices, albeit with the complexities of language barriers and time zone differences.
Legal and Tax Considerations
Navigating the legal and tax landscape is essential for compliant and profitable operations. Dropshipping is legal in Australia, provided entrepreneurs adhere to the Competition and Consumer Act and Australian Consumer Law.
GST implications, business registration, and adherence to consumer rights are integral aspects of the operational framework. Understanding the nuances of these regulations ensures that businesses operate within legal confines, bolstering credibility and customer trust.
Optimizing for Profitability
Profitability in dropshipping is attainable with meticulous planning and execution. Entrepreneurs should focus on crafting unique brands, optimizing SEO, and delivering exceptional customer service.
The choice of products, alignment with market trends, and strategic marketing are pivotal. Balancing the allure of free shipping with cost implications, especially in international dropshipping, requires insight and strategy. Entrepreneurs must stay abreast of market dynamics, regulatory changes, and emerging opportunities to optimize profitability.
Optimizing Operational Efficiency
Operational efficiency is a key element in our dropshipping model. We've honed our processes to ensure swift and reliable product delivery, leveraging technology to streamline order processing, inventory management, and customer service.
Our investments in technology have not only reduced operational costs but also enhanced our responsiveness to market trends and consumer demands.
Supplier Relationships and Inventory Management
Our journey in dropshipping has underscored the importance of robust supplier relationships. We've cultivated partnerships with both domestic and international suppliers, ensuring a diverse and quality inventory.
Our strategic approach to inventory management, devoid of the need for physical storage, has enabled us to offer a wide range of products, enhancing our market competitiveness and appeal to a diverse customer base.
Marketing and Brand Development
In the field of marketing, our seasoned team has executed data-driven strategies to reach and resonate with our target audience. Brand development has been integral, with a focus on establishing a distinct identity that encapsulates quality, value, and trust.
Our marketing endeavors are continually refined, drawing on analytics and consumer feedback to enhance reach and impact.
Customer Service Excellence
Customer service is the bedrock of our dropshipping business. We've instituted protocols to ensure timely and effective communication, addressing customer inquiries and concerns with professionalism.
Our commitment to customer satisfaction is unwavering, with policies that are customer-centric, ensuring that the purchasing experience is seamless, and that post-purchase support is readily available.
Conclusion: Is Dropshipping Profitable in Australia?
Is dropshipping profitable in Australia? Yes, but you do need to ensure that you're getting the process right. You can't make millions unless you're really lucky and have some good skills, but you can build a great Shopify dropshipping business that can help you earn a living.
Keep on reading about Dropshipping on Shopify. For example Is Dropshipping Furniture Profitable? and Is Dropshipping Safe?. Both part of our Shopify Dropshipping Apps and Shopify Dropshipping Themes lists. You can read more about Dropshipping on Shopify with our ultimate Dropshipping on Shopify guide.
FAQs
How to Manage Currency Exchange and International Payments in Dropshipping?

Utilize reliable payment gateways, consider currency exchange fees, and explore options like multi-currency accounts to manage international payments efficiently.

Is it Necessary to Register a Business for Dropshipping in Australia?

Yes, it's essential to register your business to comply with legal requirements, build credibility, and facilitate business operations.

How to Choose the Right Marketing Channels for Dropshipping in Australia?

Identify your target audience, explore digital marketing channels like social media, SEO, and email marketing, and tailor your strategies to optimize reach and engagement.
Avi Klein
Vast experience in the online world. Shopify Expert, SEO expert, Web developer and consultant to several online companies. Read more about
our approach
to reviewing themes and apps.