How to Easily Mix Video and Text Content for Better Marketing Results
Last modified: November 20, 2023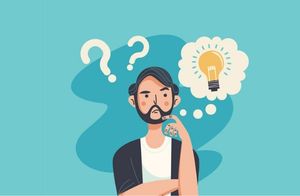 Marketing on digital platforms relies on you getting your website full of content. Content is what search engines, social media and even email marketing are based upon. Therefore, it's important to build a strong social presence. There are different types of content you can be using as well, including audio, video, image, and text content. Video and audio are often seen together; as are image and text. However, video (with audio) and text can be mixed to make better marketing for your brand.
So, here are some suggestions for your brand that allow you to mix video and text together.
Key Takeaways
1
Frequent blogging, ideally over 750 words, boosts organic traffic and leads significantly.
2
Creating videos based on blog content enhances audience engagement and brand value.
3
Linking YouTube videos to blog posts caters to diverse audiences, maximizing content reach.
Recommended: 11 Best Shopify Themes With a Video
#
Name
Image

Get a Free Custom Shopify Store
1

Streamline

2

Beyond

3

Booster

4

Mysterio

5

Palo Alto

6

Boundless

7

Startup

8

Fashionopolism

9

Blockshop

10

Ira

11

Parallax

Show More
1. Blog Often
The first thing that you should do is to make sure that you have a strong blogging platform. Research has shown that blogging should be done at least every other day. Websites that blog more than 16 or more times a month receive 350% more organic traffic than those that publish less than four times per month. In addition, they will receive 450% more leads per month.
Blogging should also be over a certain amount. Only about 18% of blogs are over 750 words, yet the top results on Google and other search engines are often between 1,140-1,285 words. And longer posts get more than 900% more leads than shorter examples.
Hiring a good blogging expert from sites like Upwork can help you generate this content.
2. Create Videos Based on the Blog Content
Next you need to create a video that is centered on the blogs you've created. If you're creating list articles this is fairly easy to do. If you're creating more indepth articles that discuss opinions, this can be more challenging. But the value to you and your audiences can be worth the investment.
Affiliate marketing brands like Screen Rant and Comic Book Review do this exact strategy. Screen Rant's net worth in August 2020 was $6.6 million.
3. Publish Video Content on YouTube
Another thing you should be doing is publishing the video content on sites like YouTube, Vimeo and Facebook. This allows you to spread the content to new audiences and build links into your website. The more links into your store, the higher you will rank.
At the same time, you can use YouTube as a way to promote your brand by encouraging audiences to subscribe to your channel on the platform. When you get new content published, they'll be notified. This will increase brand recognition in the long term too.
4. Connect your YouTube Videos to the Blog Post
Next you need to attach your YouTube videos to the blog posts. Have them at the top, displaying quickly for those customers that don't have much time and want to watch the video. Then have the content written below for your audience who would prefer to read the content.
The same content idea is therefore being used multiple times, but for different audiences. This reduces the work that you have to complete for your brand but improves marketing results.
Conclusion: How to Easily Mix Video and Text Content for Better Marketing Results
Ensure that you offer the best content to your audiences for improved results. Whether you run a fashion store or professional consultancy, mixing written blog articles with videos can make your brand available to a wider audience. At the same time, you could build a more successful brand with more traffic and leads to your site.
To help you manage your YouTube videos, you can use YouTube + Vimeo Videos Gallery app to help you.
FAQs
How can I measure the success of my mixed video and text content strategy?

Track metrics like views, engagement rates, and website traffic from videos. Also, monitor the SEO performance of your text content.

What are the common mistakes to avoid when mixing video and text content?

Avoid making videos that don't align with your text content. Ensure both mediums are relevant and complementary to each other.

Can mixing video and text content improve email marketing campaigns?

Yes, including videos in emails can increase open rates and engagement. It makes the content more interactive and appealing.
Avi Klein
Vast experience in the online world. Shopify Expert, SEO expert, Web developer and consultant to several online companies. Read more about
our approach
to reviewing themes and apps.