10 Best Shopify Coupon Generator Apps – [2023]
Last modified: November 17, 2023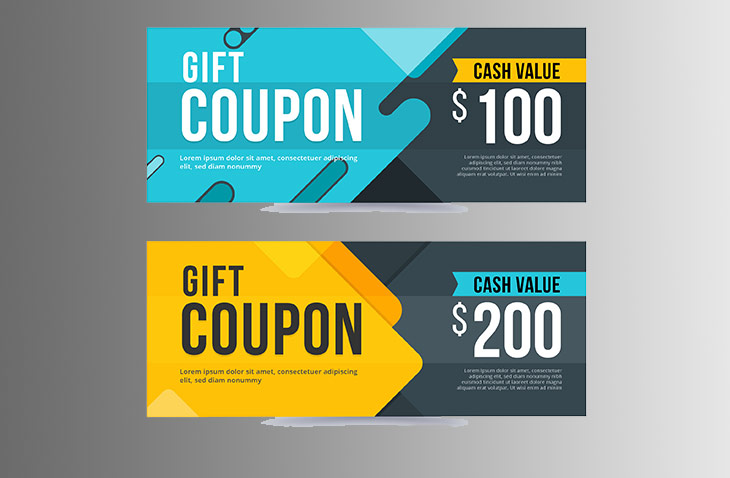 #
Image
Name

Get a Free Custom Shopify Store
1

Bulk Discount Code Generator

2

Exit Popup & Coupon Popups

3

Personal Discount

4

Abandoned Cart Recovery

5

Popups w/ Coupons @ $4.99

6

Leadslide Coupon Popup

7

Sales Pop Ups & Email Popups

8

Movo ‑ Discounts & Coupons

9

RewardReach:Influencer Coupon

10

Free Coupon

Show More
Improving conversions on your website can be hard to do. Sometimes customers are put off by the price of shipping or your products. And most customers expect there to be some sort of discount on your store. However, offering a general discount across the internet can sometimes be devaluing. Instead, you want to offer discounts to specific people, to use when they want to. That is why you want to have one of the many Shopify coupon generator apps available.
Why Use One Of The Shopify Coupon Generator Apps?
There are many reasons why you might want to use one of the Shopify coupon generator apps available. For one, it might help with conversions. You can offer coupons to visitors who are about to leave your website without completing a transaction. You can offer them 5% off or a special gift if they purchase within a specific time.
You could have a coupon generator that automates the loyalty program of your website. When a customer spends so much over a specific time, they're given a coupon for money off their next purchase. Or you could give a coupon for customer service when a customer has a problem.
There are numerous options available. Each have a unique use and therefore, what you chose will depend on your specific needs.
Key Takeaways
1
Shopify Coupon Generator Apps boost conversion rates with targeted discounts and effective coupon management tools.
2
Innovative coupon formats, such as gamified pop-ups, can increase customer interaction.
3
Continuous analysis and optimization of coupon campaigns ensure effectiveness and relevancy to the target audience.
Best Shopify Coupon Generator Apps – Here's Our List.
Filter between free and paid
Bulk Discount Code Generator

This app allows you to download and import large amounts of codes into your Shopify discounts program with ease. Therefore, you can save time and effort while also offering customers unique codes for them to use. You can have unique codes also automatically generated that don't include confusing characters and these can be used by just one customer so they can have a reward for their loyalty or to help them complete a transaction.
These codes can be inserted into a number of locations including popups or landing pages, a welcome series of emails, within cart abandonment campaigns, win-back campaigns, transactional emails (like order confirmations), loyalty programs, partners/affiliates, direct mail and many other instances that can help you improve marketing.
The app is really easy to use and you'll see results very quickly. You can also be versatile in the application of the app, allowing you to create codes for the exact reason you need them at the time. The app is also free, which is great for those who are on a tight budget.
Bulk Discount Code Generator Highlights:
Create a series of unique discount codes for customers within seconds and automatically.
All codes can have confusing characters removed from them to prevent customers getting annoyed with codes not working.
Can send codes through various channels to improve uptake and orders across your brand.
A free app that is perfect for those who are on a tight budget.
Exit Popup & Coupon Popups
This app allows you to have an exit popup that will display a coupon code for the customer to use. This improves the chances that you will convert your customers with ease. The app uses 'Exit-intent' technology that tracks the position of the cursor on the screen and sees when the customer is about to exit your website. Before that time, the app displays a popup with a coupon code for them to use on your store.
The app has lots of features that can help you grow your sales. For instance there are statistics to track the success of your popups. Or you can run improvement campaigns by having A/B split testing functions that can see what colors, text or coupons work better for your store.
The app can also integrate with many marketing software packages such as MailChimp, Aweber, Constant Contact and more. And with less than one minute for the app to install, it is relatively easy for you to get exactly what you want.
Exit Popup & Coupon Popups Highlights:
Get more customers to complete transactions on your site by generating a coupon code when they want to leave your store.
Automatically tracks and displays code when they're about to leave.
Connects with email marketing software to help build your mailing list.
Easy to install and configure.
Personal Discount

Personal Discount is a great option that allows you to create and automatically send out unique discount codes to customers when they perform certain actions. For instance, you can send out codes when they subscribe to your mailing list, make their next purchase or abandon a cart on your website. Or you could just create a unique code for all your subscribers (one each) and send it off in a mailing campaign.
The uniqueness of the discount codes means there are no duplicates so customers can't share them. Therefore, you're rewarding only those that you want to. You can set patterns for the customers, like Hello-XXXXX would generate coupons like Hello-12345. All codes can be time sensitive, so you can say the coupon is valid for only 24 hours or seven days. Alternatively, you can make them long-life coupons.
The app also integrates with a number of email marketing services like MailChimp.
Personal Discount Highlights:
Build a strong loyalty with unique codes for all your email subscribers.
Create unique codes for people that can't be used more than once.
Set time limits on all coupons.
Have coupons generated for specific behaviors on your website.
Abandoned Cart Recovery
This simple, reliable app allows you to track and recover all abandoned carts on your site with automated emails. You can automatically send out all reminder emails that can contain coupons and allow customers to complete transactions with just a few clicks. All coupons can be unique so they can't be used by other customers.
You don't just have to send one reminder either, you can drip feed all emails, so you talk to customers over several days to get the cart recovered. The emails can be designed with the efficient drag and drop email editor. It also allows you to create a visually stunning email that will help with conversions. There are also email templates that you can use.
When the customer completes the transaction, the campaign recovery is automatically stopped.
Abandoned Cart Recovery Highlights:
Stops the campaigns when the cart has been recovered.
Unique codes can be generated so they can only be used once.
Drip feed the campaign to recover the cart.
Design the emails with a drag and drop builder.
Popups w/ Coupons @ $4.99
This app allows you to create numerous email collection popups and coupon popups that can help you build a profitable business with ease. You can display any number of special offers on your site to help with conversions and grow your sales.
The app works perfectly with some of the best email marketing tools like MailChimp and Klaviyo and you can use the curated templates for build newsletters and more for communicating with customers. You can also view/export your email list from the dashboard for future campaigns.
The coupon popup can be used as an exit intent operation, telling customers to give you another chance and complete a transaction. The software will automatically detect the intent to exit and then automatically displayed your designed popup. There are numerous targeting rules you can use as well as exit intent such as timing and scrolling.
There are numerous templates you can use to help you design your popups.
Popups w/ Coupons @ $4.99 Highlights:
Use popups to build your mailing list and distribute coupons to help sell more on your store.
Use popup templates to get your work started.
Can determine when the customer is about to exit your store and then serves them a popup.
Build your mailing list with ease.
Leadslide Coupon Popup
This app allows you to improve abandoned cart rates by reducing bounce rates by showing a popup whenever a customer attempts to leave your store. The popups can be edited which will include all text, colors and even the background.
The popups can be set to appear at different times, depending on your specific needs. For instance, you can program them to appear as the customer is about to leave the website or after a specific amount of time after the customer has landed on a specific page. These features are available all on a free plan.
There is also a premium version of this app. This offers other options such as being able to crop photos to be used as background images that make popups look more visually appealing. You'll also have more advanced coupon settings, allowing you to have your popup locations on specific pages, all pages, categories or removed from certain pages. The more control allows you to create specific campaigns. You can also have your coupons added automatically to the cart when the customer clicks on them.
Leadslide Coupon Popup Highlights:
Create coupons that appear on exit or whenever you want on the website.
Coupons can display on all or only certain pages.
Allows for coupons to be added directly to the customers cart.
Free and premium plans available.
Sales Pop Ups & Email Popups

This app has four functions in one to make it a powerful option for when you want to accelerate your email marketing. There is the better coupon box option that can help generate unique coupon codes for your customers, and can then display them when they try to leave your store. These codes cannot be shared with friends and can only be used once. Therefore, you're protecting yourself from loads of people using the coupon.
There are also social proof functions on the store that allow you to show how many people are on your store at the moment and when someone has bought a product. This adds urgency and FOMO elements to the buying experience of your customers. There is also an email marketing element that can help you recover abandoned carts.
Finally there is a gamification option where you can have a 'wheel of fortune' game added to your site. Other apps like Vitals and Rocket Sales also have this and is a great way for your business to attract attention to your brand. If you set the settings right, customers can come back again and again for a chance to win a unique coupon code on your website.
Sales Pop Ups & Email Popups Highlights:
Generate unique coupon codes for your customers within seconds that only they can use.
Gamify your website experience with spin to win games.
Social proof functions added to your website.
Improve the experience of shopping on your website and build your mailing list.
Movo ‑ Discounts & Coupons

Movo allows you to grow your brand with the use of coupon and voucher codes, promotions and offers with a unique, convenient and impressive popup that will impress customers. This prevents customers from leaving your store in order to find coupon codes for your store.
The app allows you to take control over your promotions. You can choose which offers and discounts are promoted and when. You can also create free gift offers directly within the Movo app or create custom offers for your site. All popups and information can be displayed with your own branding.
The app is perfect for all Black Friday and Cyber Monday offers plus, if you offer flash sales, then you can use this app. The app is completely compatible with all themes and there is support available should you need it.
Movo ‑ Discounts & Coupons Highlights:
Great for all offers and special offer weeks.
Great support offered if you run into troubles.
Easy-to-install app, one click and you can use the app.
Style everything so it matches your current brand.
RewardReach:Influencer Coupon

You can turn visitors into brand ambassadors with this app very easily and then use them to bring more customers to your website. You reward customers for sharing information about the products they've loved from your store on their social media profiles. Every time that they share something, the more reach you have and the more likelihood that someone is to convert on your store.
The app works perfectly by adding a button to your product pages. When the customer clicks on the button, a popup window opens that encourages them to share the store. When the share button has been clicked, the customer will get a coupon generated for them that they can use for a limited amount of time. Therefore, not only are you improving store loyalty, but it also adds urgency to your campaign.
The app is easily uploaded to your site, install and you can have the popup match your current branding. You can also monitor statistics with a dashboard that gives you lots of information.
RewardReach:Influencer Coupon Highlights:
Build a campaign that allows you to build upon the success you've already had.
Get customers to do the marketing for you.
You're not charged until you've had sales generated for you.
Customize the text, colors, and everything else you want.
Free Coupon
This app allows you to display coupon offers for your customer, like a percentage discount, free shipping or free gift with a purchase. The ease at which it can be installed is impressive and the customization is very versatile. Therefore, visitors will be less likely to abandon your store.
You can customize the color of the popup, make gift icons animated and add your own images to any aspects of the app.
The popup is completely responsive, therefore it will display perfectly on any device or screen resolution.
Free Coupon Highlights:
Lightweight coupon options for your website.
Free app, great for those on a tight budget.
Responsive app that will display across devices and screen resolutions.
Can make gift icons animated.
Enhancing Customer Engagement with Shopify Coupon Generators
Strategic Coupon Deployment
To elevate customer engagement, strategic deployment of coupons is essential. Utilizing Shopify coupon generators can significantly enhance user experience.
By offering targeted discounts at critical moments, such as during cart abandonment or as part of a loyalty program, you can effectively boost conversions.
This approach not only incentivizes purchases but also fosters customer loyalty.
Innovative Coupon Formats
Moving beyond traditional discount codes to more interactive formats like gamified pop-ups, spinning wheels, or scratch cards can increase customer interaction and lead generation.
These engaging methods not only make your brand stand out, but also encourage customers to share their experiences, amplifying your brand's reach.
Advanced Coupon Management
Advanced coupon management tools are vital for efficient promotion handling.
Features like bulk discount applications, auto-applies, and the ability to create multiple codes for the same discount can save time and streamline operations.
These tools provide a more personalized shopping experience, making customers feel valued and increasing the likelihood of repeat purchases.
Optimizing Coupon Usage for Maximum Impact on Your Shopify Store
Targeted Coupon Distribution
By leveraging data to target specific customer segments or behaviors, you can ensure that your coupons reach the right audience at the right time.
This targeted approach not only improves the effectiveness of your promotions but also enhances the overall customer experience.
Seamless Integration with Marketing Strategies
Incorporating coupons into email campaigns, social media promotions, and other marketing efforts can create a cohesive and compelling brand message.
This integration helps in building a consistent brand image and ensures that your promotional efforts are aligned with your overall marketing objectives.
Measuring and Analyzing Coupon Performance
Finally, measuring and analyzing the performance of your coupon campaigns is crucial.
By tracking metrics such as redemption rates, sales generated, and customer engagement, you can gain valuable insights into what works and what doesn't.
This data-driven approach allows for continuous optimization of your coupon strategies, ensuring they remain effective and relevant to your target audience.
Conclusion: 10 Best Shopify Coupon Generator Apps
Generating coupons on your site is possible with one of the many Shopify coupon generator apps. These can help you to convert more customers that are on your website and this will grow your business through higher sales and larger audiences. It will also help you keep customers loyal to your brand by generating coupons only they can use.
There are numerous Shopify coupon generator apps that you can use on your site. The choice of which one you use is yours.
FAQs
Is it possible to set expiration dates for coupons created with Shopify apps?

Yes, Shopify coupon generator apps often allow setting expiration dates for coupons. This helps in creating urgency and managing promotional timelines effectively.

Can I limit the number of times a coupon can be used in Shopify?

Yes, Shopify coupon generator apps typically allow setting a limit on coupon usage. This helps in controlling the scope of promotions.

Do Shopify coupon generator apps allow targeting specific customer groups?

Many Shopify coupon generator apps enable targeting specific customer segments. This feature allows for more focused and effective promotional campaigns.
Avi Klein
Vast experience in the online world. Shopify Expert, SEO expert, Web developer and consultant to several online companies. Read more about
our approach
to reviewing themes and apps.