10 Best Shopify Stock Sync Apps – [2023]
Last modified: November 6, 2023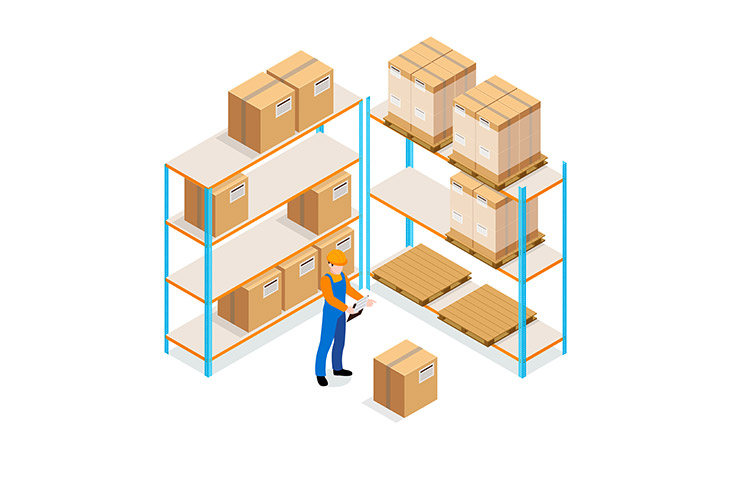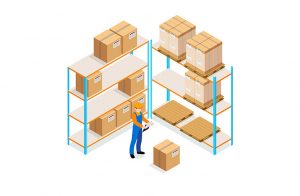 #
Image
Name

Get a Free Custom Shopify Store
1

Stock Sync Inventory Update

2

Trunk Stock Syncing + Kitting

3

NEON: Display inventory count

4

Inventory Management 4 Makers

5

AutoSync for Square

6

QuickBooks Desktop Sync

7

Stocky

8

Syncr ‑ Etsy Auto Stock Syncer

9

StoreSync

10

TradeGecko

Show More
You don't want to be left short of stock when running a Shopify store. That's why you need to make sure that you have one of the Shopify Stock Sync apps installed on your store to help you. In essence, what they will do is count stock in and out of your store, whenever there's a change. This number should correspond with what's in your inventory and therefore, you'll know when to order stock.
What Else Can Shopify Stock Sync Apps Do?
There are other important roles that Shopify stock sync apps can do when they're installed on your website. For one, you can use Shopify accounting apps to help you maintain control over your finances. Or you have return apps or shipping apps. There are also some apps that allow stock sync when you sell on multiple platforms like Amazon or eBay.
So, it's important to know what you really want from the app before choosing. Are you looking for a simple app that just tells you when stock is up or down? Or are you looking for something a little more complicated?
Key Takeaways
1
Shopify Stock Sync apps enable real-time inventory tracking to prevent overselling.
2
These apps can sync across multiple sales channels, ensuring consistent stock levels.
3
You can sync your Shopify store to supplier inventories for accurate product availability.
Top 10 Shopify Stock Sync Apps – Here's Our List:
Filter between free and paid
Stock Sync Inventory Update

This is one of the most comprehensive apps for inventory management. And the app developers offer a 14-day free trial for all stores, and this will include access to all features. The app works no matter what stage of development you are at, whether you're a seasoned eCommerce retailer or a new store owner with no products.
You can manipulate the products' pricing with a pricing rule that ensures you're never selling at a cost and you have the power to include/exclude products from your feed. You can also drop products from the app when they're no longer sold on your store.
In addition, when you're using stock from other vendors in dropshipping operations or other enterprises, you can sync their inventory levels to your own. Therefore, you don't have to monitor their stock lists to ensure you can supply your customers.
This app is great for all those who have a physical store and want to jump to the digital world as a new way to earn revenues.
Stock Sync Inventory Update Highlights:
Sync your store to supplier sites, so you never sell a product you can't sell.
Great for new online digital stores, or those who are established.
Great free trial to help you learn how the system works.
Can take products off synchronization that are discontinued.
Trunk Stock Syncing + Kitting
If you host lots of different Shopify stores and/or sales channels, you need a way to synchronize your stock levels. You don't want one of your sales channels to say you have more stock than you have, for your customers to order the whole lot. This could cause significant problems. Either you have to order more stock, which will delay the delivery of the items or you will have to refund the customers and cause upset.
And this is where Trunk can help you. It allows you to sync stock across multiple Shopify stores and sales channels. Therefore, you're protected from overselling your stock. And what is good with this app is that you can have as many sales channels or Shopify stores as you want, but you only get charged for one account.
The stock synchronization is great for all kinds of products, including bundled products and those with variations.
Trunk Stock Syncing + Kitting Highlights:
Works across multiple platforms and Shopify stores.
Use on numerous channels, but only have to pay one fee.
Prevents you from overselling stock.
Automatic process.
NEON: Display inventory count
This app is one of the best when it comes to showing customers what stock is left in your inventory. This helps to build social proof and increase conversions. And as stock is purchased by customers, the number of stock left will go down. You can even display how many units have been sold by you previously, improving the reputation of your eCommerce business further.
The app is really easy to use, has lots of great features and can be used in numerous ways. It's perfect for shops that have numerous visitors to either mobile or desktop versions of their site. There are numerous customization options, such as the color used for information and formatting options (i.e. making text bold).
You can also create a sense of urgency on your website by displaying a low-stock warning to customers. This should help you increase stock quickly.
NEON: Display inventory count Highlights:
Display the number of items that are in stock.
Showcase the number of items you have sold.
Customize the text and look of the app.
Optimized for mobile devices.
Inventory Management 4 Makers

Do you make the products yourself? Then you need a way to manage the raw materials coming into your warehouse/factory/workshop. This app can help you, offering you a solution that can track inventory from manufacturing to sales.
There's a great lot of detail within the app that can help you prioritize orders and see the availability of raw materials and finished goods in real-time. With this app you'll be able to take more control over your business' processes, helping you to automate workflows to maintain efficiency within your processes.
The admin panel of this app will also help you complete less administrative work. A lot of the admin can be automated and the app can be integrated with both eCommerce and accounting apps for more functionality.
The setup for the app is easy and whether you're a seasoned website developer or not, you can take just a few minutes to get started.
Inventory Management 4 Makers
Real-time inventory management of your raw materials and finished stock.
Allows you to visually plan your production process.
Painless setup, allowing you to get started quickly.
Can support multiple Shopify stores.
AutoSync for Square

This app allows you synchronize your inventory between Shopify and Square. When a product is sold on Square, the inventory count will be updated in Shopify. And the process is vice-versa if a product has been sold on Shopify. This simple process is automated and done in real-time. Therefore, it eliminates a costly and time consuming process that can often be forgotten about and lead to customer disappointment.
To prevent your website from being slowed down, the app does a scan every 60 seconds to check for changes within your stock levels on both platforms. If there is a discrepancy it is resolved. When you're first setting up the app, the process will be manual, so that the app knows what the true starting position is, but after this you should have everything automated.
AutoSync for Square Highlights:
Automatically updates stock levels when there is a discrepancy on the 60 second scan.
Works with Square and Shopify.
There is a free version, but this doesn't work automatically.
Easy to setup.
QuickBooks Desktop Sync
This app is mostly about your financial performance by connecting your store with your QuickBooks Desktop account. This prevents you from making errors when you're putting financial data into your accounting records which can be caused by typos and other mistakes. All the data entry is completed automatically for you, saving you time as well.
The QuickBooks Desktop Sync app can record orders individually or summarized by day, week or month. It can help to automatically update your inventory in QuickBooks. This will happen automatically whenever there is a sale. If there are any missing products within your QuickBooks account, then the app will create them and the app can even work with bundles and more.
The app is very versatile and can handle refunds and cancellations easily. It will create memos against the original sales to make the transaction level accounting accurate. Plus, the app is completely sales tax compliant. It can be used even when you operate in multiple tax jurisdictions.
To help you keep a record of all Shopify related fees, these are recorded separately for you. These will appear as a separate bill transaction. Plus you can be sure of the accuracy of your inventory as all levels are updated with every sale and return. So you will know when you've got loads of stock for one item and running short of another. Items can also be listed with variations for more inventory control.
QuickBooks Desktop Sync Highlights:
Can sync with QuickBooks Desktop easy accounting synchronization.
Monitor all stock levels within your QuickBooks account.
Works across multiple tax jurisdictions.
Is very easy to use.
Stocky
Keep effective control of your inventory with this fantastic app. It helps you to ensure that the stock you need is constantly in supply and that you aren't ordering stock which you don't need. The app has several functions that can help you manage this. These features include managing purchase orders, allowing you to create purchase orders from one dashboard and have more effective communications with suppliers and vendors.
The app can also help you predict demand for products based on current rate of sales. Therefore, you can predict when you might need to buy new stock, instead of being overwhelmed by a sudden low stock warning.
If you run several stores across a region, you can manage the stock at different locations. You can also transfer stock between different locations easily through the Shopify admin or Shopify POS. This synchronization will help you support customers who want a product that is not currently on site, but can be transferred from another location.
Stocky Highlights:
Transfer stock from one location to another.
Can be used with Shopify POS.
Can forecast product demand.
Lots more functions to help you sell more.
Syncr ‑ Etsy Auto Stock Syncer

If you sell on Etsy and Shopify, you need to find a way to ensure that your stock on one isn't sold without the inventory being lowered on the other. If this doesn't happen, you can really upset customers and ruin your store's reputation. This app can do that for you, helping to sync stock levels across both stores for new and existing products.
This app can work with stores of all sizes, allowing you to maintain a real-time synchronization of your stock, regardless of how large your business is. And if you need to add stock (or remove) you can add stock from supply deliveries, returns and manually edit the stock levels when you complete audits. Any manual changes will also be reflected on both sites.
Changes are made in real-time, when there is an order on either site, the app will immediately make the change. One of the best features of this app is that it will immediately make a product unavailable if it has become sold out on a platform. Therefore, customers can't be caught out because the product has been bought out within the last few minutes.
Plus, if you add a product to one of your stores, the app will automatically add it to the other platform. Making it a great, time-saving app too.
Syncr ‑ Etsy Auto Stock Syncer Highlights:
Automatically updates the stock levels of the other platform when a product has been bought.
When a product is sold out, it will make it unavailable on the other platform.
New products will immediately be added to the other platform.
Can manually adjust stock.
StoreSync

The StoreSync app can fully integrate your store on Shopify with eBay, allowing you to maintain a consistent stock level across both platforms. The app doesn't just keep stock levels updated. It can also be used to keep the pricing, descriptions and images synchronized, preventing customers who visit your site from seeing something different on eBay.
The app can help you create listings on eBay, expanding the potential reach of your branding. And the app will also provide a real-time stock count for both Shopify and eBay. There are flexible rules that can control your catalog management rules. All changes are done automatically as soon as there is a change in the stock levels or information about the product.
The app also allows you to sell on all domains of eBay. Therefore, you can sell in the US, Canada, UK and the rest of Europe. And you can list numerous products within minutes thanks to the bulk listing feature.
StoreSync Highlights:
List all your products on Shopify and eBay.
Automatically updates stock levels, descriptions, pricing and images no matter which platform has the changes applied to.
Can sell globally on eBay.
Bulk listing feature.
TradeGecko

TradeGecko is a multi-purpose app that allows you to build a strong, powerful eCommerce business. This app can help you manage your stock levels, accounting and sales channels. For stock control, there's complete visibility of your stores. You can see what's available no matter where it's kept or when it's sold. And the app can automatically generate purchase orders before stock runs low.
The app can also help to create and send invoices, credit notes and shipping documents, saving you valuable time. And you can manage all kinds of customers like retail, wholesale customers and even your suppliers from one dashboard.
If you have multiple Shopify stores, you can manage them all from one dashboard, giving you vital control over your businesses and preventing costly mistakes from being made. You can also expand your revenue opportunities, by adding sales channels like Amazon, eBay, Etsy and more. And you can sell across the world with digital payments that can be taken in multiple currencies and from numerous countries.
Finally, you can sync all revenue and costs for your business with your Xero or QuickBooks Online accounts. The app can really help you see patterns in sales with detailed sales, profits and cost reporting. And you can see forecasts for demand and the performance of all sales channels, buyers and products.
TradeGecko Highlights:
Multi-purpose app that allows you to have more detailed control over your website, business and the inventory.
Take payments in numerous currencies with ease.
Detailed accounting statistics that allow you to see opportunities within your business.
Can manage numerous stores from your one website.
Conclusion: Top 10 Shopify Stock Sync Apps
Whether you're selling on multiple platforms online or different locations, you need to ensure that your stock levels are accurate. This prevents customers from being disappointed by ordering products but then not receiving them. If you want to have a better control of your inventory, then you can use one of the Shopify stock sync apps that are listed above.
FAQs
How can I set up low stock alerts with Stock Sync?

You can configure low stock alerts in Stock Sync to receive email notifications, helping you replenish inventory proactively and avoid stockouts.

How can incorrect inventory updates be prevented in the Stock Sync apps?

To prevent inaccurate inventory updates, ensure that product variants are correctly mapped in the feed file and that SKUs no longer in the feed are set to zero quantity.

Is it possible to automatically publish or hide products with Stock Sync Apps?

Stock Sync provides options to auto-publish or hide and archive products based on inventory levels, streamlining product visibility management on your store.
Avi Klein
Vast experience in the online world. Shopify Expert, SEO expert, Web developer and consultant to several online companies. Read more about
our approach
to reviewing themes and apps.