Can You Sell Subscriptions On Shopify?
Last modified: April 1, 2023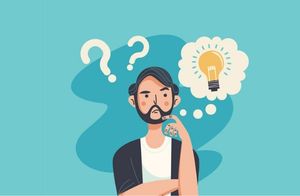 Subscriptions are a great way to build revenue on Shopify. They allow you to have a consistent, predictable income that can help with resource and task planning. While Shopify is not known as a subscription platform, it does make a good platform for the purpose.
Why Should You Sell Subscriptions?
There are several reasons why you should consider a subscription model. Those include:
Subscription-based modeling attracts customers by lowering the barrier to purchase and offering more affordable, regular and easier to manage costs.
Recurring billing offers predictable income and workloads for you and your team making management of your business much easier.
It offers a higher return on customer acquisition costs because customers are less likely to abandon your business after one purchase. Therefore, the lifetime value of a customer is higher.
You can add more revenue to orders with cross selling and upselling. Therefore, customers can add to regular subscriptions that offer you better profit per order.
You can create a proof of concept for your subscription.
What Products Can You Sell Through Subscription?
There are numerous niches where you could create a subscription model. In fact, there have been businesses across the world who have created subscription based models such as selling grooming products, clothes, education products, clothes, software, images, and more.
Therefore, if you sell a product, you could probably think of a way to have a subscription for that product.
The question is not just what can you sell, but at what level can you sell? This is harder to gauge if you're new to eCommerce. However, if you're not new and you have a wide range of information on your consumers' behavior, then you can start to create models.
For instance, if you sell dog food online and you notice that your customers buy either 1Kg, 2Kg or 3Kg a month, you could make these subscription levels. Having more than one level of subscription can be worthwhile and you could try decoy pricing to increase profits.
What Is Decoy Pricing
Decoy pricing is when you have three price points and you make the mid-range price point proportionally closer to the top price point in order to make customers think that the top tier is more value for money. For instance, selling dog food at these prices.
1Kg – $9.99
2Kg – $19.99
3Kg – $24.99
The price difference between 2Kg and 3Kg is half of that for 1Kg and 2Kg, therefore, the customer will think that the 3Kg is worth more and they're more likely to buy that product.
What Do You Need For Subscription On Shopify?
To be able to take subscriptions on Shopify you need to have the right app for the service. It is highly recommended that you use Membership Subscription Order from developers aaa eCommerce. It allows you to accept subscription orders and regular orders. Therefore, you can enjoy the benefits of both worlds and have more success with your business. The app is also priced at a good level that could be recouped with just a couple of subscribers per month. But there is always the chance to cancel anytime.
Avi Klein
Vast experience in the online world. SEO expert, Web developer and consultant to several online companies.
Read more...
. Read more about
our approach
to reviewing themes and plugins.