How Multipurpose Apps Can Help Make Your Shopify Store Better
Last modified: December 1, 2023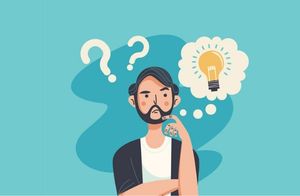 When it comes to apps on Shopify, there are thousands to choose from. All apps have a specific function like adding countdown timers to your store, adding email marketing functions, popup functions and so on. All these apps are great when it comes to build a store, but sometimes it can be a headache.
That is why you might want to consider a multipurpose app for your Shopify store. A multipurpose app is one that has numerous functions embedded in it that can span numerous aspects of website management. For instance, they can email marketing, SEO, popups, countdown timers, gamification and more to them. There are several multipurpose apps out there. Vitals and Sales Rocket are two of the best.
You can also use a theme that sometimes have these aspects included in them. Booster is a classic example of a theme that has lots of functions added to it.
There are numerous benefits to using a multipurpose app on your store. Here are some of those benefits that detail how a multipurpose app can help you make your Shopify store better.
Key Takeaways
1
Easier management with one Shopify app: one payment, one team, and clear accountability for issues.
2
Cost savings: potentially save $2000 annually on app subscriptions with a multipurpose app.
3
Enhanced website speed and performance: fewer apps mean less memory required, leading to faster loading times.
Recommended: 16 Best Shopify Email Marketing Apps – [2023]
#
Name
Image

Get a Free Custom Shopify Store
1

Omnisend

2

AVADA Marketing Automation

3

Privy

4

Consistent Cart

5

Justuno

6

Conversio Marketing Automation

7

TADA

8

BayEngage

9

Spently

10

SmartrMail Email Marketing

11

Seguno: Email Marketing

12

Abandonment Protector

13

MailerLite Email Marketing

14

iContact Email Marketing

15

Younet

16

Jilt

Show More
1. Less to Manage
It is easier to manage the subscription of one app against the subscription of dozens of apps. It is just one payment and team to deal with. If you've got a problem, you know which app developer to contact. When the subscription fee exits, you can determine which app it was.
Therefore, management of your site becomes far easier.
2. Less Costly
Having all your functions is going to be less costly than having your functions spread across several apps. Therefore, you can save lots of money. Those who developed Booster reckon that you can save about $2000 per year on app subscriptions using their theme alone.
This can be a significant benefit to those who are starting with a limited customer base but want a high-performing website.
3. Better Speed
Every app that gets installed onto your website increases the memory that is required to load your website into a browser. The more memory, the longer it takes to load. This can have a significant impact on your website's performance, with every second it takes to load costing you about 7% of your revenue. Therefore, one app will offer better performance over many apps.
However, if you have a multipurpose app that is underutilized, then you can negate this benefit. So be sure that you need the vast majority of the functions listed before investing.
Conclusion: How Multipurpose Apps can help make your Shopify Store Better
Multipurpose apps are a great option for those that want to have top options for their site, but also a lower cost. However, there are downfalls. Multipurpose apps tend to be expensive, and they might not have all the functions or the functions that you want. Therefore, you have to carefully consider which features you really want and whether a multipurpose app is the best for you.
FAQs
Can multipurpose apps integrate with existing Shopify features?

Yes, multipurpose apps are designed to seamlessly integrate with Shopify's existing features, enhancing functionality without disrupting your current setup.

Can multipurpose apps handle high traffic volumes on Shopify stores?

Yes, well-designed multipurpose apps are built to handle high traffic volumes efficiently, ensuring your Shopify store remains fast and responsive even during peak times.

Do multipurpose apps offer analytics and reporting features for Shopify?

Many multipurpose apps include analytics and reporting features, providing valuable insights into store performance and customer behavior, aiding in strategic decision-making.
Avi Klein
Vast experience in the online world. Shopify Expert, SEO expert, Web developer and consultant to several online companies. Read more about
our approach
to reviewing themes and apps.