How To Add Products From Oberlo To Shopify
Last modified: March 19, 2023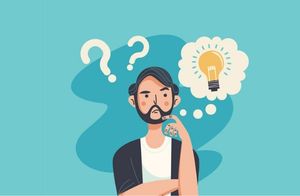 Oberlo is one of the best Shopify apps for those who are looking to create a dropshipping business. It is easy to use and has lots of products, with numerous details that can make it easier for the business owner to get started.
One of the main benefits is that it comes with a function that allows you to import products from the Oberlo system to your Shopify store. You can search for products on the Oberlo system, add them to a list and then bulk upload them in seconds. This simple process means your business could be dropshipping within minutes.
How To Choose Products From Oberlo
There are several ways that you can choose what products you want to upload from Oberlo. However, there are a few things you should consider. These include:
Ratings
Ensure that products and manufacturers have a good rating. If there are reviews on the Oberlo system that the product was faulty, came badly packaged or something else, then you need to avoid it. You might not be sending the product physically, but the process still goes under your branding and a poor experience can cause significant harm to your brand's image.
Numbers Sold
Another view is to ensure that there have been sales before. While all products must have had a point before they were sold, you can sit back and let others learn what sells and what doesn't and pick up on trending products.
Profitability
You want to make sure that what you're selling is profitable. The more profit you can make, the less you have to sell per product. With dropshipping, you want to make sure that the products sold have a profit margin of about 40-70%. Anything under the 40% would not be a good investment, especially if you add on all the other indirect costs of selling that product.
The profit margin is more critical the less expensive the item is. For instance, selling a device at $1000 offers you more room for maneuver on profitability and price than a product that costs $1.
The advantage of Oberlo is that often you can find the same product being sold on other platforms and discover the average price that customers are being charged. For instance, in our dropshipping guide here, we showed how one product sold at $36 on Oberlo was being sold for $116 on Amazon.
Other products were also being sold for just under $4 but selling for $19 each. It is about searching for the good profit margins and discovering the best options for you are.
Adding Products From Oberlo
Follow these steps to add products from your Oberlo account.
Step 1 – Open Your Oberlo Account
The first thing you need to do is to open your Oberlo dashboard. Then you need to find the products you're looking for. Be sure that there is a healthy profit margin, good sales and that you know about the products you're selling.
Step 2 – Adding Products
When you've found a good product you can click on the button that reads 'Add to Import List'.
Step 3 – Bulk Import
Then you can go to the 'Import List' on the left hand menu and click on the button that says 'Import to Store'.
Step 4 – Edit Products
When they're on your store, it is best that you edit the products for SEO and uniqueness. It should be noted that imported products often have badly worded descriptions, titles and more. You should make them appear more human to have more success.
You can also do this before you upload them to your store within Oberlo.
Final Word: How To Add Products From Oberlo To Shopify
Be sure that you're uploading products to your store that will help you generate profit. Customers would rather have a smaller catalog full of good products than a larger catalog with bad products in the mix. Your profits will also benefit from not having to refund customers for products that don't match their needs.
Update May 12, 2022 – Shutdown Notice
As of May 12, 2022 Oberlo has shut down. We are now recommending using Spocket instead.
Avi Klein
Vast experience in the online world. SEO expert, Web developer and consultant to several online companies.
Read more...
. Read more about
our approach
to reviewing themes and plugins.