How to Dropship CBD Tea in [2023]
Last modified: March 19, 2023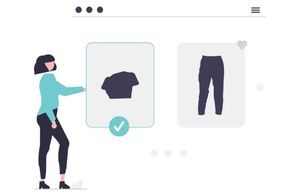 CBD tea is becoming a popular drink with continuous growth. When CBD products were made easier to obtain legally, growth for the product was 3600% in the first year. Now the growth has slowed down, but it is still showing considerable growth with annual growth estimated to be about 6%. So in this article, we will show how to dropship CBD tea using Shopify.
Recommended: 15 Best Shopify Dropshipping Themes [Dec, 2023]
#
Name
Image

Get a Free Custom Shopify Store
1

Universe

2

Booster

3

Palo Alto

4

Korando

5

Kala

6

Vendy

7

Multifly

8

TeePerfect

9

Gecko

10

Dropshipping

11

Sonata

12

Simple

13

Supply

14

DropShip

15

Shoptimized

Show More
Step 1 – Choose a Dropshipping Partner
The first step is to choose your ideal dropshipping partner that you want to use to fulfill orders with you. You have to choose carefully with this because some suppliers won't be able to ship to certain locations based on local laws. You might also need to work with several partners to get around certain laws.
You also want to make sure that the suppliers are reliable. Check their shipping times, prices and how good their packaging is.
If the supplier is part of a dropshipping app for Shopify or has ready-to-use CSV files, this might be a good option. You can always speak to their onboarding teams about how they like to work with dropshippers. You will get a feeling of which sellers you want to work with.
Step 2 – Create a Shopify Account
Now create a Shopify account. This takes just a few minutes and you can benefit from the 14-day free trial. You can also take orders during the trial period, so if you're good with marketing, you can earn all your costs before the trial ends.
There are lots of advantages to using Shopify. For example, you're able to use tools, themes, apps and more to help you manage your website/orders with ease. Shopify is also really transparent with its pricing.
Step 3 – Connect your Domain
Now connect your domain to your Shopify website. This is really easy to do and you can even register a domain through Shopify.
Step 4 – Build your Website
Now you should build your website. This is an easy process that starts with the installation of a theme. There are lots of great themes that are available including Booster, Shoptimized and some other themes that are available on the supplement store themes. Many of these themes would be perfect for CBD tea products. They all load quickly too.
Once installed, you can customize the website. This can include changing the color, text, video, images and more.
Step 5 – Add Products
Now you should add products to your website. You can do this with an app or CSV spreadsheets.
Step 6 – Apps
Now you can add apps to your store to make the website more functional. At the very least, you want to be adding apps that can help you manage marketing aspects of your website including SEO, social media, email marketing and more.
You might also want to try Sales Rocket, which has numerous functions within one app.
Avi Klein
Vast experience in the online world. Shopify Expert, SEO expert, Web developer and consultant to several online companies. Read more about
our approach
to reviewing themes and apps.