How to Earn More Revenue with your Rental Business on Shopify
Last modified: December 5, 2021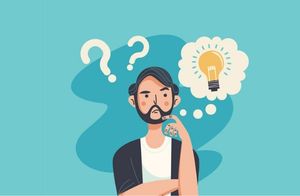 Rental businesses are becoming very popular across the world. Customers are looking to always have the latest items or only want to have use of a product/item for a short period. Therefore, they don't want to invest lots into the purchase of equipment/products that they won't get the value out of. By renting they can get past this.
However, renting can sometimes limit your short-term income. For instance, if you charged $300 for a TV but could only rent it out for $15 a month, it would take 20 months before your rental income will match the income of selling it. You would be making a profit far later on too.
However, there are ways that you can change this by using these tactics to earn more revenue from your Shopify rental business.
Recommended: 10 Best Shopify Boost Sales Apps – [2023]
#
Name
Image

Get a Free Custom Shopify Store
1

Unlimited Smart UpSell Offers

2

Sales Pop ‑ Boost Sales

3

SALES ROCKET ‑ 40+ APPS in One

4

Sales Notification | Sales Pop

5

Vitals: 40+ Marketing Apps

6

Stream Pop Up & Boost Sales

7

Sales Pop Master ‑ Countdown

8

Ultimate Sales Boost

9

Sumo: Boost Conversion & Sales

10

SMS & Web Push ‑ Pushnami

Show More
1. Upsell
The first thing that you can do is to upsell when the customer is making a booking on your website for renting the product. This could be by offering them a discount on the product if they book for longer on a short term lease. Or if they're renting something that is very high value, then you might want to offer them some kind of insurance or protection from damage.
2. Cross-Sell
Another option is to cross-sell to the customer. For instance, if they rent a car for you because they're touring your area while on holiday, you can link up to local tourist attractions and get them to buy tickets through you. Sometimes you can get a commission for selling tickets to events with other companies.
Or you might want to sell other rental products. For instance, a bike hire company can rent out safety equipment like helmets, elbow and knee pads, etc. Try to think outside the box and get more items that you can sell or rent out in addition to your main products.
3. Affiliate Marketing
Another option is to have affiliate marketing on your website. This is where you create a link to another business and if the visitor to your website clicks through and makes a purchase you can get a commission. It is a completely new business model to your rental business, but it can add revenue to you.
To succeed at affiliate marketing you need to create a lot of content. You should be creating at least 15 posts per month, if not more.
4. Sell Second Hand
Finally, you can sell some of your assets off at the end of their life as a second-hand objects. While it would have a lower value than if it were new, if it has already earned more than its value during its use with your previous customers, then what you're going to get is pure profit.
Many rental businesses with cars, bikes and electronic equipment already use this system on their former equipment.
Final Word: How to Earn More Revenue with your Rental Business on Shopify
If you're looking to earn more revenue from your rental business on Shopify, above are a few options. You can use apps like Vitals and Sales Rocket to implement some of the top options. Or you can manually set them.
Avi Klein
Vast experience in the online world. SEO expert, Web developer and consultant to several online companies.
Read more...
. Read more about
our approach
to reviewing themes and plugins.