How to get more People to Subscribe on your Shopify Store
Last modified: April 1, 2023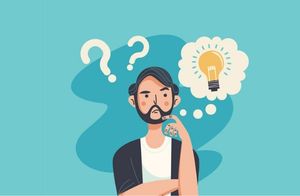 Subscription services, whether it's a consumable product sent out regularly or a service you render, are great economically. They allow you to plan for demand and therefore buy exactly what you need and you can also spread the work much better on your calendar. Customers can also benefit from better prices and more reliable service.
The problem is sometimes getting the customer to commit to the subscription. You can use whatever subscription app you would like, like Bold Subscriptions, but if you don't have the right website setup, then no-one is going to subscribe to your services.
So, here are some tips to get more people to subscribe to your Shopify store products/services.
Recommended: The 12 Best Shopify Subscription Apps – [2023]
#
Name
Image

Get a Free Custom Shopify Store
1

Seal Subscriptions

2

Bold Subscriptions

3

PayWhirl Recurring Payments

4

Native Subscriptions

5

Recurring Order & Subscription

6

Recurpay: Subscriptions App

7

AAA Membership + Subscription

8

Ultimate Upsell & Cross Sell

9

Rebuy Personalization Engine

10

Reorderify

11

Elevar Subscription Analytics - Inactive

12

TORO Recurring & Subscription - Inactive

Show More
1. Define your Offering Carefully
One of the failures of businesses that offer subscription service is that they have poorly defined subscription packages. For instance, what does the customer get, what can they expect, how much they can save, how can this benefit the customer? This is all about writing a better product description.
This can take time and you might need to know what the customer would like and what benefits they are looking for. Therefore, you might need to speak to customers and get their opinions.
2. Give Customers an Account Area
When using some membership or subscription apps, you can easily create a customer account area. This allows them to manage their subscriptions for free and change vital details like when the deliveries are made, payment details, address details and more. The more control you give customers, the more likely they are to want to use your subscription service.
You should state clearly on your marketing materials that they can get access to the account area and what they can do there.
3. Sell Benefits that Matter
Convenience is a weak benefit when it comes to subscription services. Many customers don't want to buy because it is more convenient for them. In all likelihood, they will forget about your service and get annoyed when it comes to reviewing their credit card statement.
Instead, you need to list why it's important for your customers to have a subscription. The first of this is the fact they're prioritized for delivery, guaranteed to get the products they want and perhaps a loyalty bonus for them. These are things that customers will likely want more. But you need to speak to customers to see what they want.
4. Make it Easy to Subscribe and Cancel
You want to make the process of subscribing to your business really easy. The easier it is for the customer to subscribe to your services, the more likely they're going to convert. However, not everyone is going to convert straight away, so you might want to use one of the abandoned cart apps to help you grow quicker.
At the same time, ensure that you're offering your customers a quick way to cancel that doesn't involve you. A customer service area on your website can be a great offering.
Final Word: How to get more People to Subscribe on your Shopify Store
When it comes to getting more people to subscribe to your Shopify store, then you should look at several aspects. But you might also need to try retargeting, to ensure that you're maximizing conversions and improving your site's performance. Remember that there is always the chance to test some apps out, you can always cancel them quickly if they don't work out.
Avi Klein
Vast experience in the online world. SEO expert, Web developer and consultant to several online companies.
Read more...
. Read more about
our approach
to reviewing themes and plugins.