How to Setup a Recurring Order Business on Shopify
Last modified: December 2, 2021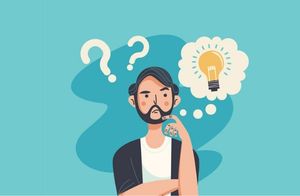 A recurring order business is one where a customer makes an order for a product and then gets a regular shipment of that order. This can be done on a monthly, weekly or even a daily basis. There are lots of business models that are like this: magazine subscriptions, sport product subscriptions, membership sites and more.
While some might think that Shopify is not designed for this, the truth is that Shopify is still a perfect option when it comes to setting up a recurring order business. Here are some tips on how you can create a recurring order business on Shopify.
Why Setup a Recurring Order Business on Shopify?
There are many reasons why you might want to set up a recurring order business on Shopify. For one, subscription businesses often have high customer retention. This allows you to have lower costs because returning customers cost less to convert. Therefore, your profits for the same output will be higher with a recurring order business.
At the same time, it can allow you to better plan for demand. If you know month by month how many products/supplies you're going to need, you don't need to store too much stock and you can bring in exactly what you need, in order to meet demand. This can be a great way to save
on costs and ensure maximum profit on orders.
Finally, recurring order businesses can benefit from lower fixed costs. This is often done on time spent managing your business. Recurring orders are often better for time management, allowing you more time to market your business to new potential customers.
How to Set up a Recurring Order Business on Shopify
When it comes to setting up a recurring order business on Shopify, you need just two things. The first is something to sell. This should be something that customers will want regularly, like once a month. This could be a food item, clothing or something perishable. Magazines are a good option as well.
Then you need to have an app that can help you take recurring orders. There are numerous apps that are available online and each one has advantages and disadvantages. For instance, some subscription apps take payments automatically for you. However, others will make you contact the customers on regular orders to take payment or get them to complete the payment regularly through an email system or link within an email.
There will also be some subscription apps that will give customers areas or accounts where they can manage their payment information, addresses and even what they're ordering on a period-to-period basis.
You can also have apps that can turn any product you want on your website into a recurring order product. This can save you a lot of time in adding new products or subscription orders to your website.
Installing an app on your website is very quick and easy to do.
Final Word: How to Setup a Recurring Order Business on Shopify
Subscription businesses can be very profitable. But you need two things for your business. The first is to decide on your products and know the frequency that customers might want them. The second is a good subscription app that can help you manage your new business.
Avi Klein
Vast experience in the online world. SEO expert, Web developer and consultant to several online companies.
Read more...
. Read more about
our approach
to reviewing themes and plugins.