How To Hide A Product On Shopify
Last modified: October 26, 2023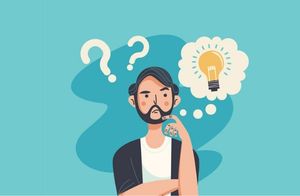 Sometimes you need to hide some of your products from customers. This might be because you don't want to sell some seasonal products when it will be hard to source them or because they aren't available due to supply issues. Or, perhaps you want to create a product that is for an exclusive group of your audience.
Shopify is well-equipped to help you with this. You can hide products in your shop so visitors can't see them. But when you're ready to sell those products again, it can be easy to place them back on your site and sell them again.
Key Takeaways
1
Log into your Shopify dashboard and access the 'Products' tab.
2
Locate and select the desired product in the 'Product List' to edit its features.
3
Adjust the product's visibility by toggling the 'Online Store' option.
Recommended: 10 Best Shopify Hide Sold Out Products Apps – [2023]
#
Name
Image

Get a Free Custom Shopify Store
1

Auto Hide Un‑hide Products

2

Out‑of‑Stock Police

3

Stockly: Out‑Of‑Stock Cleaner

4

Search Veil

5

SkyBlue Hide Sold Out Products

6

StockyPhi ‑ Hide Out Of Stock

7

Wipeout Hide Sold Out Products

8

AutoHide Soldout Products

9

Auto Hide Sold‑out Products

10

Hide Sold Out by Power Tools

Show More
Hiding Your Products On Shopify
Step 1: Log In
Log into your Shopify dashboard.
Step 2: Products Tab
Click on the Products tab in the dashboard.
Step 3: Find Product
Find the product that you wish to make invisible. If you want to add a product, click on the 'Add a product' option.
Step 4: Visibility Section
Find the visibility section for your product and keep this section blank. This will hide the product from your store.
How To Make Your Product Visible Again
If you want to make your product visible again, follow these steps.
Step 1: Log In
Log into your Shopify dashboard.
Step 2: Products Tab
Go to the 'Products' tab on your store dashboard.
Step 3: Products List
Click on the 'Product List' option. They you will need to find the product you wish to add back to your store.
Step 4: Find Product
Once you've found the product you want to make visible on your store click to go into the edit product features. If you want to add a new product, you will need to click on the button 'Add a product'.
Step 5: Visibility
In the Visibility section of the product, check the 'Online Store' option. This will make your product visible on your store.
You have to do this for all products that you want to make invisible on your store individually.
Things to Consider When Hiding A Product On Shopify
Impact on Customer Experience
When hiding a product, it's essential to think about how it might affect the customers. If a product is frequently searched for or has been heavily marketed, suddenly hiding it can lead to confusion or frustration.
SEO Implications
Hiding a product can have implications for search engine optimization. If a product page has been indexed by search engines and then gets hidden, it might lead to "404 Not Found" errors, which can negatively impact a site's SEO ranking.
Inventory Management
While hiding products can be a useful tool for managing inventory, it's crucial to ensure that other aspects of inventory management, such as restocking alerts or backorder options, are in place to handle the demand for hidden products.
Effect on Sales and Promotions
If a product is part of a sale or promotion and then gets hidden, it can affect the overall effectiveness of that promotion. It's essential to coordinate product visibility with marketing and sales strategies.
Technical Considerations
From a technical standpoint, hiding a product should be done correctly to ensure that there are no broken links or issues with the website's functionality. Using the right tools or apps can help streamline this process.
Streamlining User Experience by Hiding Product on Shopify
Importance of Product Visibility
Visibility plays a vital role in the success of an online store. By managing which products are visible, store owners can control the user experience, manage inventory, and run exclusive promotions.
Advanced Product Hiding Techniques
Beyond the basic steps, there are advanced techniques and tools available for hiding products. For instance, using apps like B2B Login/ Lock & Hide Price allows store owners to hide specific products or even set visibility based on customer login status.
Best Practices for Hiding Products
When hiding products, it's vital to plan ahead and keep track of which items are hidden. Using reliable apps can simplify the process, but it's always good to test any new tool on a staging store first. Regular reviews and updates ensure that the store remains organized and user-friendly.
Reasons to Hide Products
There are several reasons to hide products, ranging from inventory management to creating a sense of scarcity for promotions. Hiding products can also improve the overall user experience by keeping the store organized.
Quick Guide to Product Visibility
For those new to Shopify or in need of a quick refresher, the process of hiding and unhiding products is straightforward. By navigating to the product list and adjusting the visibility settings, store owners can easily control which items are displayed.
Using Apps for Enhanced Control
Apps offer an added layer of control, allowing for bulk actions, scheduled visibility, and more. Tools like Wholesale Lock Manager can be invaluable for stores with a large number of products or those running frequent promotions.
Conclusion: How To Hide A Product On Shopify
While you might not want to always hide a product, sometimes it is necessary. Use the above help to ensure you're not leaving products in stock that aren't available and customers shouldn't buy.
FAQs
Can I hide a product from certain customer groups but not others?

Native Shopify settings don't allow for this granularity. However, there are third-party apps in the Shopify App Store that can provide this feature.

Will hiding a product affect its SEO ranking?

Hiding a product can impact its SEO as search engines may de-index the page if it's inaccessible for an extended period. Always consider SEO implications when hiding products.

Can I schedule a product to be hidden or visible at a specific time?

Shopify doesn't natively support scheduling product visibility. However, you can use third-party apps from the Shopify App Store to achieve this functionality.
Avi Klein
Vast experience in the online world. Shopify Expert, SEO expert, Web developer and consultant to several online companies. Read more about
our approach
to reviewing themes and apps.