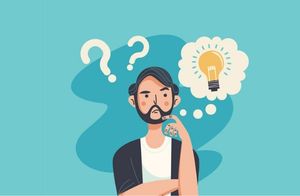 How To Hide A Product On Shopify
Last modified: December 2, 2021
Sometimes you need to hide some of your products from customers. This might be because you don't want to sell some seasonal products when it will be hard to source them or because they aren't available due to supply issues. Or, perhaps you want to create a product that is for an exclusive group of your audience.
Shopify is well equipped to help you with this. You can hide products on your shop so visitors can't see them. But when you're ready to sell those products again, it can be easy to place them back on your site and sell them again.
Hiding Your Products On Shopify
Step 1: Log In
Log into your Shopify dashboard.
Step 2: Products Tab
Click on the Products tab in the dashboard.
Step 3: Find Product
Find the product that you wish to make invisible. If you want to add a product, click on the 'Add a product' option.
Step 4: Visibility Section
Find the visibility section for your product and keep this section blank. This will hide the product from your store.
How To Make Your Product Visible Again
If you want to make your product visible again, follow these steps.
Step 1: Log In
Log into your Shopify dashboard.
Step 2: Products Tab
Go to the 'Products' tab on your store dashboard.
Step 3: Products List
Click on the 'Product List' option. They you will need to find the product you wish to add back to your store.
Step 4: Find Product
Once you've found the product you want to make visible on your store click to go into the edit product features. If you want to add a new product, you will need to click on the button 'Add a product'.
Step 5: Visibility
In the Visibility section of the product, check the 'Online Store' option. This will make your product visible on your store.
You have to do this for all products that you want to make invisible on your store individually.
While you might not want to always hide a product, sometimes it is necessary. Use the above help to ensure you're not leaving products in-stock which aren't available and customers shouldn't buy.
Offers & Promos