How to Start a Shopify Pizza Store in [2023]
Last modified: July 4, 2022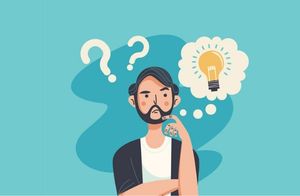 Pizza is a firm dinner favourite whether you're living in the US, UK or anywhere else. And a good Shopify pizza store is a great way to earn more money if you have a takeaway or delivery business that sells pizza.
In this article, we will highlight how you can start a Shopify pizza store and make it successful.
Recommended: 10 Best Shopify Store Pickup Apps – [2023]
#
Name
Image

Get a Free Custom Shopify Store
1

In Store Pickup Local Delivery

2

Store Pickup Click and Collect

3

Store Pickup & Local Delivery

4

Zapiet ‑ Pickup + Delivery

5

Store Pickup by Genie Apps

6

Store Pickup + Local Delivery

7

HK Pickup: Store & SF Express

8

Simple In Store Pickup

9

Alpaca: Pickup and Deliveries

10

Reserve In‑Store

Show More
Step 1 – Register on Shopify
The first thing that you should do is register your Shopify account. This is a simple process and you can take advantage of the 14-day free trial.
Step 2 – Register a Domain
Now you can register a domain with ease. You want to make sure that you have a domain that matches your branding. So you might want to have something that includes pizza in the name and perhaps your location.
Step 3 – Add Vital Information
Now you can build your website's information. This should include tax, shipping and more. It shouldn't take too long.
Step 4 – Install a Theme
Now you can install a theme on your website. Once installed you can customise the design with ease. You should change the text, images, videos and more. You can use some apps to show your business' pizzas and menu.
At the same time as installing a theme on your website, you might want to add a bundle app that can help you create lots of great food bundles to improve the average order value.
Step 5 – Geolocation App
Now you should consider adding a geolocation app. You aren't going to be able to deliver across the entire world, so you need to use a geolocation app that can restrict access or sales so that only those that are within your delivery area can make an order.
Geolocation apps are easy to use. But it can make it harder for your website to rank. Therefore, you might want to add some social media apps to promote your brand across Facebook, Instagram and more.
Step 6 – Add Instagram App
Now you need to add an Instagram app. Instagram apps can be a great way for your business to market itself across a local community. In fact, many food businesses have found that Facebook and Instagram are great ways for the brands to market themselves.
You might also want to add other apps that allow you to automatically post new content to your followers.
Step 7 – Push Notifications
Get more from your existing customers by using push notifications. These are really useful and can help you increase your website's customer lifetime value. Push notifications can be automatic or you can send them out manually.
Final Word: How to Start a Shopify Pizza Store
Above are the steps that you can use to help you start a Shopify pizza store. This is a simple process and takes just a few hours to get started. Most brands can get their first online orders within 14 days, but as a local business, you might be able to get your first order a lot quicker than that.
Avi Klein
Vast experience in the online world. Shopify Expert, SEO expert, Web developer and consultant to several online companies. Read more about
our approach
to reviewing themes and apps.