How to Start a Shopify Vape Store in [2023]
Last modified: July 4, 2022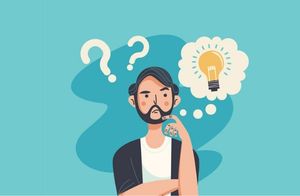 A Shopify Vape store can be a great way for you to earn some money online. There are numerous aspects of the setup that make it an easy business to set up as well. Your website could be established within just a few hours and then you can start selling in a few days. The average Shopify website takes about 14 days to make its first sale.
In this article, we look at how you can start a Shopify vape store.
Recommended: Top 10 Shopify Age Verification Apps – [2023]
#
Name
Image

Get a Free Custom Shopify Store
1

Age Gate

2

18 Plus Age Verification Popup

3

Age Check + Age Verification

4

Age Verification Pro

5

Smart Age Verification

6

Age Checker Plus

7

Age Verification Popup

8

Elfsight Age Verification

9

EVS Age Verification

10

Age Check

Show More
Step 1 – Register a Shopify Account
The first thing that you need to do is to register a Shopify account. You can benefit from a 14-day free trial on Shopify. This is long enough for you to set up your Shopify store on the first day and then make the first sale as the average wait time for a Shopify business is about 14 days.
Step 2 – Connect your Domain
Now you need to connect your domain to your Shopify account and the website. This is easy to do. And if you need to, you can register a domain with Shopify. This can make management easier.
Step 3 – Enter Vital Information
Now you should be entering in vital information that is important. This includes information such as shipping, tax and others.
Step 4 – Design your Website
Now you can design your website. The first thing is to choose a website theme. There are lots of themes that are available on the Shopify theme store. There are lots of themes that are perfect for a Shopify vape store. Some of these are premium, others are free.
Some themes are not on the Shopify theme store. Shoptimized and Booster are two of the best third party themes. They are fast and very flexible.
When you've chosen your theme, you can then customize the theme. Add your text, images, videos and more.
Step 5 – Add Products
Now you can add your products to your website. If you're going to be dropshipping, then you can use an app to help you import products directly into your store. As you are importing them, you can make adjustments to the text, pricing and more of the products.
Remember to price your products from dropshipping at 40-70% above what you're being charged for them. So if you're charged $10 for a product by the supplier, charge your customers between $14 and $17.
Step 6 – Add Apps
Now you can add functionality to your website. This should include adding things like an age verification app or a geolocation app. These apps can protect you from legal issues that might occur if you sell to someone who isn't legally allowed to buy them.
Final Word: How to Start a Shopify Vape Store
If you're looking to start a Shopify vape store, then you can use the steps above to get you started. It is easy to do and you can start your website on the first day and make sales within just a couple of weeks. The average store on Shopify can make its first sale within 14-days.
Avi Klein
Vast experience in the online world. SEO expert, Web developer and consultant to several online companies.
Read more...
. Read more about
our approach
to reviewing themes and plugins.