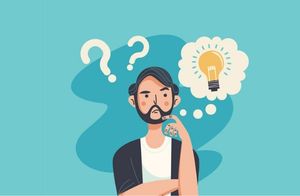 How to Start a Watch Shopify Store in 2023
Last modified: July 4, 2022
A watch Shopify store is one of the top types of stores to have on the eCommerce platform. Partly because the platform has all the apps and themes that you need to get a good looking website working well. Functionality is key to success, especially in eCommerce.
In this article, we look at how to start a watch Shopify store and what you need to make it successful.
Recommended: 18 Best Shopify SEO Apps – 2023
| # | Name | Image | |
| --- | --- | --- | --- |
| | Shopify | | More Info |
| 1 | SEO Booster ‑ SEO Marketing | | More Info |
| 2 | Shopify SEO Suite by AVADA | | More Info |
| 3 | Plug In SEO | | More Info |
| 4 | SEO Manager | | More Info |
| 5 | Benchmark Hero | | More Info |
| 6 | SEO Doctor | | More Info |
| 7 | Ultra SEO | | More Info |
| 8 | SEO Products Optimizer | | More Info |
| 9 | Smart SEO | | More Info |
| 10 | ReloadSEO | | More Info |
| 11 | SEO Image Optimizer | | More Info |
| 12 | JSON-LD for SEO | | More Info |
| 13 | SEO Expert Pro | | More Info |
| 14 | SEO Images All-In-One SEO | | More Info |
| 15 | SEO Ranger | | More Info |
| 16 | All In One SEO Optimizer | | More Info |
| 17 | SEO Assistant by Buymaxx | | Inactive |
| 18 | SEOMetriks Marketing Tools | | Inactive |
Step 1 – Create a Shopify Account
The first step is to create a Shopify account. You can take advantage of the 14-day free trial. This gives you enough time to design, build and make your first sale. Many Shopify store owners experience their first sale within the first 14 days.
Step 2 – Connect a Domain
Now you need to connect your domain to your Shopify account. This is easily done. If you don't have a domain yet, you can buy a domain from Shopify. Domains can be registered for one or two years most of the time.
Step 3 – Build your Website
Now you need to build your Shopify watch store. This starts with a theme. There are numerous good themes that you can choose from. You might want to consider Shoptimized or Booster. These are fast themes that are very flexible.
Their speed is one big advantage as they load within less than 0.6 seconds. For every second that it takes for your website to load for a customer, you're going to lose about 7% of your revenue. The average eCommerce website loads in about 8 seconds. Shopify websites tend to load a lot quicker.
Step 4 – Add Products
Now you can add products to your website. Adding products is very easy on Shopify. You can add them one at a time, use a CSV to upload numerous products at once with a good app or you can use an app when you're dropshipping.
Remember to think of your SEO when you're adding products to your website. Include good keywords to your product titles, descriptions, meta information, etc.
Step 5 – Add Additional Products
While you want to sell watches as your main product, you need to think very carefully about longevity and customer lifetime value. By adding warranty products and other accessories you can increase the average order values and the lifetime values of your customers. This can help you create a more sustainable business.
You can also mix and match your business model and have accessories supplied by a dropshipping or print on demand partner. These allow you to have lower costs when setting up.
Step 6 – Add Marketing Apps
Now you need to add some marketing apps. At the very least you should add things that will help you subscribe and email your audience. This should include some popup apps and also some email marketing apps. Email marketing has one of the best ROI of any digital marketing avenue with up to $44 earned for every $1 invested.
Final Word: How to Start a Watch Shopify Store
Above are the steps that you need to start a Watch Shopify store. It doesn't take long and within just a few hours your watch store can be live on Shopify.
Offers & Promos