How to Understand User Behaviors on Shopify
Last modified: November 30, 2023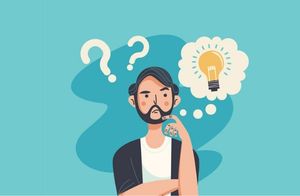 Without knowing your user's behaviors on your website, you can't stand to plan your website optimization. For instance, do you know how long customers are staying on your page, what their referring website is, traffic source, what pages they're visiting, what pages they're landing on, or what pages they're exiting on? Without knowing this information, you can have considerable problems with retaining customers on your website.
Key Takeaways
1
Google Analytics and session recorders are crucial for understanding customer behavior on your Shopify store.
2
High bounce rates and low stickiness on your site can negatively impact Google rankings.
3
Adjusting website design and content based on statistics of user behavior can improve conversions and sales.
Recommended: 13 Best Shopify Customer Retention Apps [Dec, 2023]
#
Name
Image

Get a Free Custom Shopify Store
1

Vitals

2

Smile: Rewards & Loyalty

3

Scout ‑ 1 on 1 Customer Alerts

4

Loloyal: Loyalty & Referrals

5

Retention Optimizer

6

Supercharged Store Emails

7

Customer Accounts Hub

8

Ongoing Subscriptions

9

Loyalty, Rewards & Referrals

10

Loyaltyplex

11

Retentify ‑ Customer Retention

12

TxtCart SMS Marketing

13

Customer Service Messenger Bot

Show More
What Problems Could you Face?
Google and other search engines take statistics on your website very seriously. High bounce rates, low stickiness and other elements can mean that customers aren't happy with your website. Google thrives on delivering websites in search results that customers will like. Therefore, if your statistics aren't good, Google will lower your rank.
At the same time, there are several reasons why customers might leave your site. Are they looking at your delivery information and not liking something there, or are they not loading a certain page. Statistics are the only way that you're going to tell what is the problem on your website.
For example, you have a landing page where 80% of those who land on the page exit your website without clicking on the navigational bar to find another page or subscribing. This is what is called a bounce because they've not been to another page. Anything above 60% is considered bad in many respects, and anything above 80% should be lowered.
However, without statistics, would we have known that?
How to Monitor Website Statistics
There are a few ways that you can monitor the kind of statistics that you need to perform these actions. The first is to use Google Analytics. Google Analytics is a free service that can tell you a lot about your customers. You can see how long visitors are spending on pages, how many are leaving, and what page they entered on.
This kind of data can be very useful. Knowing that lots of people are entering on a specific page and then exiting can indicate a design flaw or something wrong with the content. Then you can adjust your page and see if that makes a difference.
Another thing that can make a difference is whether you use a session recorder. A session recorder is when your site takes a visual record of your user's behavior on your website. The programming can record what they click on, what pages they visit, and how long they are on each page. It's very important information that can help you understand more about the behaviors of your audience. A great session recorder can be found here.
For example, if you notice that customers are struggling to use your navigation, you can make changes by using a new menu app. Or perhaps you notice that they're only scrolling down halfway on your terms and conditions and then abandoning the sale. Both of these aspects can tell you where the error on a certain page might be.
Therefore, by combining Google Analytics and a screen recorder, you can improve your website's conversions and increase revenues and sales.
Conclusion: How to Understand User Behaviors on Shopify
Understanding your user's behaviors on your store is a vital role in your business. By understanding their behaviors and actions, you can make improvements that improve conversions, earn you more revenue and help you profit from your venture.
FAQs
Can user behavior analysis on Shopify identify potential market trends?

Yes, analyzing user behavior can reveal emerging trends and preferences, allowing for timely and strategic business decisions.

What role does user behavior play in website stickiness?

They help in creating a more engaging and sticky website. Understanding their preferences, optimizing navigation, and tailoring content encourage longer visits and repeat traffic.

How often should I review user behavior statistics on my Shopify store?

Review the statistics at least weekly to monitor trends and make timely adjustments. Additionally, conduct in-depth monthly analyses to identify long-term patterns and plan improvements.
Avi Klein
Vast experience in the online world. Shopify Expert, SEO expert, Web developer and consultant to several online companies. Read more about
our approach
to reviewing themes and apps.