How to Use Alibaba for Dropshipping
Last modified: December 29, 2021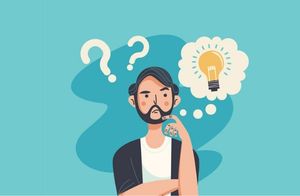 Are you looking to use Alibaba for dropshipping? Alibaba does allow you to dropship and from Shopify, it is really easy. All you need to do is to create your dropshipping website and then download the Alibaba official app to make it work. However, there are other considerations that you must follow to ensure that you have the best chance of success.
Recommended: 24 Best Shopify Dropshipping Apps [Dec, 2023]
#
Name
Image

Get a Free Custom Shopify Store
1

AutoDS

2

Spocket-World Wide Suppliers

3

Syncee - Global Dropshipping

4

Printful-Sell Printed and Embroidered Items

5

Sup Dropshipping

6

DSers-AliExpress Dropshipping

7

Zendrop - Dropshipping & POD

8

Dropshipman: Dropshipping & POD

9

AO - AliExpress Dropshipping by FireApps

10

Trendsi - Fashion Dropshipping

11

CJdropshipping

12

DropCommerce

13

Modalyst-Sell Brand Name Products

14

Ali Orders-Fulfill Orders Easily

15

Blanka - Private Label Beauty

16

Dropified-Automate Your Dropshipping Business

17

ProductPro

18

Spreadr App

19

Importify

20

Inventory Source

21

Roxie

22

Fulfillbot: Dropshipping Agent

23

KakaClo

24

Oberlo-Get the Best Produtcts for Your Site

Show More
Is Alibaba Dropshipping Safe?
There are lots of quality suppliers available on Alibaba, but there are also some rogue traders and you need to be able to spot the difference between them. This means that you have to do your due diligence before you hand over any cash to these suppliers.
There are five ways that you can check whether a supplier is really good.
Verified Suppliers
The first thing to check is whether they are a verified supplier who offers trade assurance. This is built-in payment protection that will safeguard your money on the orders you make.
Request Documentation
Ask suppliers to provide you with legitimate documents such as compliance certificates, photos of their setup, business licenses, etc.
Request Business Details
Request information about their address and phone number. You can use Google Earth to check that it is an actual address and call the number to check.
Check Reviews
The next thing that you need to do is to check the reviews of the previous customers.
Be Wary
Be sure that you aren't selecting deals that seem too good to be true. These are the true signs that someone is trying to scam you.
When you've found some suppliers, you can speak to them, negotiate rates and also have some test orders done to you. Then you can check the quality of the products on order.
How to Dropship with Alibaba on Shopify
There is a great app that allows you to find the suppliers on the platform. This is the official app that allows you to find suppliers and then import their products into your website. It can save you lots of time.
Remember that the key to dropshipping with Alibaba is to ensure that you have good communications with your suppliers. Don't select suppliers that don't respond to you and don't fit the criteria above.
You aren't going to have lots of options on Alibaba that you might have with other sites like AliExpress. But that doesn't mean that you can't use these sites as well. You can also install another app like Oberlo that can help you connect to other sellers that you can then use to find new products.
The products can be listed on the same shop, next to each other. You can even keep them within the same collections. The customer doesn't even need to know that you have several different locations when it comes to suppliers.
Avi Klein
Vast experience in the online world. Shopify Expert, SEO expert, Web developer and consultant to several online companies. Read more about
our approach
to reviewing themes and apps.