11 Best Shopify App Store Statistics [2023]
Last modified: April 21, 2023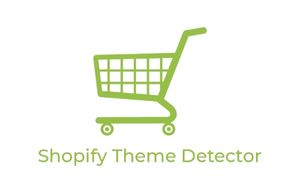 Shopify is one of the most popular eCommerce platforms that an entrepreneur can use to build a business. It has lots of great features like Shopify Payments and themes that can help entrepreneurs build a good website. However, there is possibly the need for other functions on the website. For this, the Shopify App store might be needed. However, what are the main Shopify app store statistics? In this article, we look at them.
Recommended: The 10 Best Shopify Skip Cart Apps – [2023]
#
Name
Image

Get a Free Custom Shopify Store
1

Sticky Cart&Sticky Add to Cart

2

One‑Click Checkout

3

Juvico Quick Buy & Upselling

4

Sticky Add To Cart + Buy Now

5

Buy Me ‑ Buy Button

6

Sticky Cart

7

DropiSkip ‑ Skip Cart

8

Ultimate Sticky Add to Cart

9

Sticky Sales Boosting Buttons

10

Pier39 Header Checkout

Show More
What is the Shopify App Store?
The Shopify app store is a marketplace for Shopify apps where developers can list them and entrepreneurs can get them added to their websites. This a great source for those who want to add email marketing, popup and more.
The apps bought on the app store can be made by Shopify or independent developers. You pay a subscription to have the app installed and used on your website.
There are some apps that are free and there are others that are premium with costs varying.
So what are the main statistics that you need to know about the Shopify app store? Here they are.
1. Only 87% of Merchants use the Shopify App Store
The first thing to consider is how many people are using the Shopify app store. According to statistics, only about 87% of merchants are using the store. That might seem like a high uptake, but that doesn't mean that more than one in ten store owners aren't using the app store.
So why might this be? Well, one might be because there are some stores that aren't up and running. Some accounts might not be active and this could contribute. Another reason is that there are themes like Shoptimized and Booster. These have lots of features that are normally found in apps, but buying these themes means the app store is unnecessary.
In addition, there are also some ways to get apps off the Shopify App Store. For example, Vitals can be purchased off the app store and direct from the developers. Therefore, there are opportunities to build a website without relying on Shopify stores (whether themes or apps).
There are Between 6000 and 8000 Apps on the Store
The number of apps on the store is hard to work out. There are lots of apps published every month on the app store and there are also some that are discontinued. Some report that there are 6,000 apps on the store, whereas other monitors think that it is closer to 8,000.
The big problem is that with this there are times when an app might be taken off the store and is no longer supported. When this happens there can be functions removed from a website. Luckily there would be more than enough apps to fill in the gaps.
Updating your apps on a regular basis is really important. Most apps are updated because there are security issues with the app. This isn't a major problem unless you don't update. The updates should solve these.
3. The Average Cost for a Shopify App Store Product is $19.14
Shopify apps are not generally free for all users, though there are some free apps. The average price for an app on the store is $19.14 per month. However, this is the mean average. The median price for an app is only $4. Therefore, there are more apps that are less than $19.14 than there are more than this price, and there must be some very high priced apps that are pushing up the average cost of a monthly subscription for an app.
It is important to note that most apps have private developers. Therefore, the subscriptions directly pay for them. The top 25% earning app developers earn about $167,000 a year from selling Shopify apps.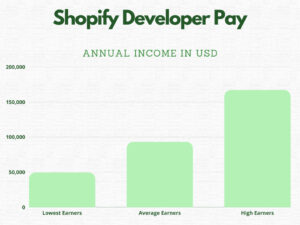 In contrast, Shopify has made about $100 million from selling apps on its store.
4. The Average Store Owner Spends $120 on Shopify Apps
The average store owner spends about $120 a month on apps. This is a lot of money, because this is on top of the cost for the theme (if that one is on subscription) or general packages. Therefore, the average Shopify store owner needs to make sales that are in excess of more than $200 just to cover the costs of the store.
However, there are also the costs of the products/services that merchants must consider when running your website.
Numerous apps allow merchants to benefit from a free trial that can range from just a couple of days to a month. There are also options like price matching and more.
Apps in different categories can also be different. The Median price for an inventory management app is $17.98 but the average mean price is more than $100 per month. The least expensive category is reporting apps, the average cost for these apps is $5.
5. Nearly 62% of Third Party Integrations will Slow Down a Website
Research from Loox has found that many of the third-party integrations that you will have from the Shopify app store will slow down your website. Their research has found that as much as 0.75 seconds can be added to your loading time when you have an app that connects to social media or email marketing apps.
While this might not seem a lot, this is equivalent to a website losing about 5% of their revenue. When the average website uses about 6 apps on average, that means that some websites could be losing up to 30% of their revenue because their website is slowed down too much.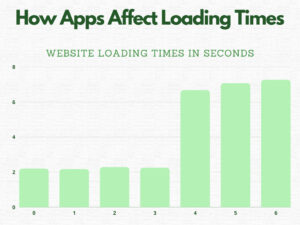 Some people might question how this is possible when so many apps don't utilize social media or external services. But many apps do store data on their own servers and display them on a request when the Shopify website is interacted with. For example, popups, images, videos, etc.. Therefore, there is a potential for a lot of websites to be slowed down.
To get around this, merchants need to select the apps carefully.
6. Only 1-3% of Users will Review an App
Reviews are an essential part of marketing, without a good review developers can struggle to get new subscribers. It is important to note that subscriptions are an important revenue stream for developers but also the Shopify team. The Shopify team get 20% of the subscription, so they get $1 for every $5 subscription.
Therefore, for the average developer salary of $93,000 a year, developers need to get 2,000 subscriptions priced at $5 a month.
But there are probably lots of developers who can't achieve that with just a single app. Only about 1-3% of Shopify merchants are leaving reviews. Therefore, when a review has one review, it has only 33 to 100 app sales.
For a developer to be making the subscriptions they need to earn a good living, they need to have between 20 and 60 reviews on their app. That isn't impossible, but it does take time.
7. The Average Developer Earns $93,000 a Year from Shopify App Store
The Shopify app store helps people across the world earn a good living. While some of these are merchants, like those who are selling products/services there are also developers. The bottom 6% of developers only earn $43,000 to $56,000.
The average developer earns approximately $93,000 a year. The top-performing Shopify app developers earn between $173,000 and $186,000.
There are numerous different ways that developers can earn more money on the app shop. The first is to publish more apps on the store. The more apps that are published the more revenue will be generated naturally. At the same time, it becomes a good way to gain more sales on other apps through advertising them in-app.
Another option is to get people to subscribe to platforms like Patreon where supporters can help fund activities. To help make it look appealing, developers can provide excellent Patreon bonuses like free access to premium tools, content, advice, and support.
About 0.18% of all app developers earn more than $1 million per year.
8. Marketing has the Best Revenue Drive
The marketing category on the Shopify app store has the best revenue. The average app on that category is $19,900 per year. However, for a developer to earn just the average salary, they would need at least five apps within that category to make it.
Store design apps have the second highest average revenue with them getting about $13,500 per year.
The category with the worst revenue is reporting. Reporting app developers tend not to make much money. However, that could mean that some developers could use reporting apps as a loss-leader, getting people to download the app, use it for free and then promote premium apps that if the reporting app does well will entice merchants to buy those.
9. There are 90 New Apps Launched a Week
On an average week, there are between 40 and 90 new apps added to the store. For these apps, the store revenues can be low. For 700 apps that have been launched within a three-month period, the total revenue is about $29,471 on average. The average app will therefore generate about $39.72 in the first three months and a median income of just $0.
10. The Average Rating for an App is 2.96
The average mean app has a review rating of 2.96 with a median app rating of 4.2. Therefore, there are a few one or two-star reviews that bring down the average review score on the mean. And you would think that free apps would have better ratings, but this is not true.
The average free app has a rating of 2.38 with a median of 2.7. Therefore, free apps have a much more damaged reputation on Shopify app store than those which are not free.
And while on the subject, there are 579,000 reviews on Shopify app store. So the average app should have about 96 reviews, though there are lots of apps that have more than this.
Free apps tend to get fewer reviews too with just 105,000 of the reviews for free apps. Premium apps are therefore twice as likely to get a review (accounting for the number of premium apps there are).
Apps in the merchandising category tend to have a higher average rating with an average rating on 3.38. Those in the reporting category tend to have an average rating of 0.
11. Most Popular App Categories
Developers do tend to stick to specific categories. This might be because they are developing apps which are in the most demand. Before Jun 2021, the most popular app category was in conversion and customer support. However, after June 2021, there were more apps in sourcing and selling products with store design also popular.
There is a simple explanation for this. Shopify changed how app categories worked in June 2021 when apps could be assigned to more than one category. Therefore, some apps have been added to other categories where some of their features might into which they weren't before.
Research has shown that 32.4% of apps were assigned to two or more categories and 6.1% of apps are assigned to three categories. Therefore, 67.6% of apps are signed to just a single category.
Final Word: The 11 Best Shopify App Store Statistics
The Shopify apps store is one of the best places to find apps that can help you improve the functionality of your website. There are lots of great statistics about installation through to cancellation that can help you build a more effective store by choosing the apps that are best for you. And if you're a developer, you can use these statistics to help you build a successful Shopify app development business.
FAQs
Is it easy to develop a Shopify app?

It is relatively challenging to develop a useful Shopify app because you need to know not just how to develop an app but also how you can build the app in the Shopify framework. You might also need to know how Shopify systems work to ensure you have an app that is functional for the merchants.

What royalties do Shopify take on the App store?

The Shopify app Store takes a 20% share in sales that are made on the Shopify app store. This can be done on a one-off basis and the subscription model. For longevity as a Shopify app developer, it is much better to charge a smaller amount on a regular basis (subscription) than to have a one-off charge that is very high.

What is the best way to market a new app?

If you're developing a new app, there are great ways that you can market your new app. You can build a following on Facebook and LinkedIn and then build a marketing list. Keep up the content marketing. This way, when a new app is released, you can improve your initial takings and even build long-term sales.

What other ways can you make money with an app?

There are lots of ways that app developers can build strong revenues on Shopify. However, the best option is to always ensure that you have plenty of high-quality apps that are solving user pain points.

How do you tell the quality of an app on the App Store?

There are numerous ways that you can tell whether an app advertised on the app store is any good. The first is to look at the features and ensure that it matches your need. Another is to read the reviews. Don't just accept just one or two reviews, read them all and how the developer has responded.

Can apps and plugins from other platforms be used on Shopify?

No, only Shopify apps can be used on Shopify. Shopify has a unique system and code that makes it unique and this can help you improve your website's revenue because the platform is fast and reliable.

How much should I budget for Shopify apps?

There are numerous budgets that could be considered for buying Shopify apps. For instance, those with low budgets might want to budget about $40 per month. However, the average budget for Shopify apps from the store is $120 per month.

How do you improve loading times after installing apps from the app Store?

Some speed reduction is often expected after loading several apps to the store. There are lots of great ways to improve website speed, however. There are apps that can do this, or you can use better images on the website.

Can apps be multi-functional?

There are many apps, like Vitals and Sales Rocket are multifunctional and can be a good way to save money and improve functions on the website. There are also apps that are multifunctional that have fewer than the 40 functions that are claimed by the aforementioned apps.
Avi Klein
Vast experience in the online world. SEO expert, Web developer and consultant to several online companies.
Read more...
. Read more about
our approach
to reviewing themes and plugins.