10 Best Shopify Pricing App [2023]
Last modified: June 4, 2023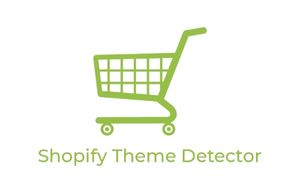 #
Image
Name

Get a Free Custom Shopify Store
1

Request A Quote

2

Request A Quote & Hide Prices

3

Globo Request a Quote

4

Bulk Products Edit

5

Simple Bulk Price Editor

6

Products Bulk Editor

7

Elfsight Pricing Table

8

Pricing Table - Pricing Plans

9

POWR Product Price Table

10

Table Rates Shipping

Show More
When you have a Shopify store you will want to make sure you can adjust your pricing with ease. This might be to increase or decrease prices or as a percentage for a sale. You might also want to just change some prices in particular categories for seasonal sales, for example. There are quite a few pricing apps that can be helpful if you want to have an auction-based site or you wish to take bids on one-of-a-kind items. You might also want to conceal your prices so you can take bids on work quotes or prices.
Which Shopify pricing app works for you will depend on the type of Shopify store you run. In this article, we take a look at some great Shopify pricing app options.
Why Have the Best Shopify Pricing App?
If you have a large catalog, you are likely to benefit from one of the apps that offer bulk actions. This can be very useful at seasonal sales for example, where you can offer a 20% discount to all items with the Christmas tag. You can also specify when the sale runs from as well which can be helpful so you can schedule your sale in advance.
You might also find that you can choose a pricing app that works for your auction store or if you sell a few specific items or services you can take quotes for them.
Many retail stores will benefit from apps that compare shipping prices as it's always a good idea to offer a variety of shipping options to suit different lifestyles and customer choices.
Whichever app you choose you'll likely want to have one that is easy to use and doesn't require coding knowledge. Some of the apps offer customer support if you need additional help and some of them are also fast on mobiles which is good for SEO (search engine optimization).
So which is the best Shopify pricing app?
Request A Quote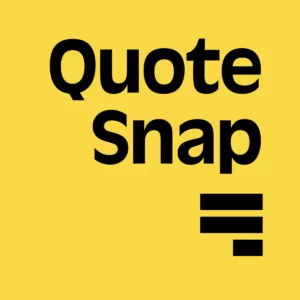 With this app, you can add a button on product pages so you can discuss the best prices for a product with customers. You ask customers to send their details or their bid for work. You can also take pricing requests for products or if you are selling a one-of-a-kind item, like an antique you can take bids on the product. This app is straightforward to use, you don't need to know any coding, and is ideal for anyone setting up a new website. This app can be used on multi-vendor websites.
Request A Quote Highlights
For giving quotes to customers.
Can take bids for one-of-a-kind items.
Request bids from potential customers.
An easy-to-use app.
Request A Quote & Hide Prices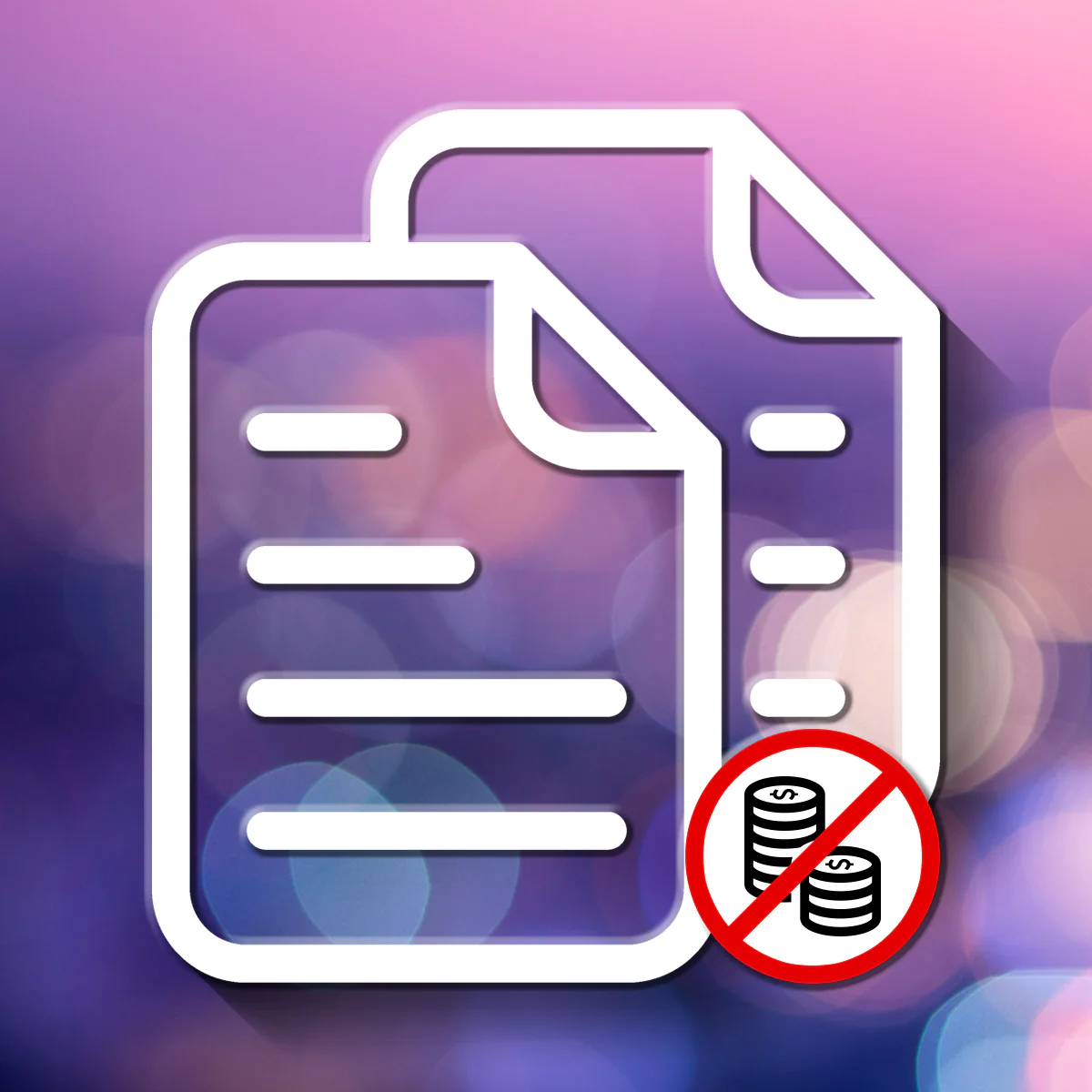 With this app you can hide your product prices and when the customer enquiries about the price you can give them a quote. The options you then have are accept, reject or negotiate. You also get the customers' contact details. You can hide aspects of your website such as the add to cart button and wishlist among others. When you agree on a price you can then make up an order for them. This app enables you to hold auctions. It also uses Google's reCaptcha system to avoid spam and bots. This app is suitable for multinational stores as it can be made multilingual.
Request A Quote & Hide Prices Highlights
Hide the price of your products.
Customer inquires about your product.
Make an order when you agree on a price.
Can be made multilingual.
Globo Request a Quote
This app offers lots of pricing functions. You can provide quotes and also take bids with this app for your one-of-a-kind and specialist items. You can turn bids and quotes into orders and send your customers to the checkout page to make their transactions. You can hide your add to cart button so products aren't purchased at the wrong price.
Globo Request a Quote Highlights
Take bids on products.
Set up auctions to take the highest bid for specialist items.
Take quotes from customers.
Hide the add to cart button when necessary.
Bulk Products Edit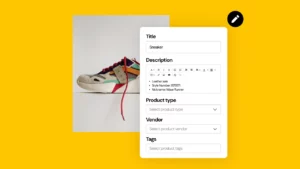 This app allows you to change product prices across a whole catalog for those that have a large catalog. With just a few clicks you can change prices across the whole store in one go. This makes it so much more convenient for you to amend prices across your store. This app is straightforward to use and you don't need web developer knowledge. There is also 24/7 support should you need it.
Bulk Products Editor Highlights
Manage a large catalog.
Change prices across your store with a few clicks.
Easy to use app.
24/7 support if needed.
Simple Bulk Price Editor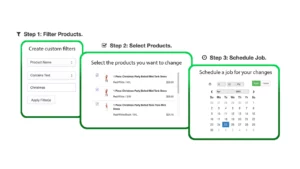 This app will enable you to simply amend prices with a scheduler and help you run an eCommerce Shopify store. You can filter products so you choose which products you update and for how long this change will take effect. This is a great app for scheduled sales.
You can choose how to amend the price, it might be by a fixed amount or a percentage. This app is very easy to use and you can change the prices in just a few clicks, you can also instantly revert to a previous price. You can also analyze the results of the app.
Simple Bulk Price Editor Highlights
Edit prices by percentage or a set amount.
Schedule the price change and length of time.
Filter products for a price amendment.
Simple to use, change prices in just three clicks.
Products Bulk Editor
You can use this app to manage your products by changing the prices of products in bulk using the 'if' and 'then' commands. This means you can amend the price of a product by collection or product tag. The command will also define how much the product prices will change. This app works with only a few button clicks. It is also constantly in development so is often improved with small amendments.
Products Bulk Editor Highlights
Change product prices in bulk.
Updated regularly by the developers.
Select which products are changed by tag, collections, etc.
Uses commands to match products for price changes.
Elfsight Pricing Table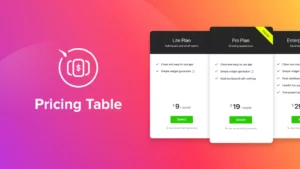 You can have your pricing table as columns or display prices in separate places on your website. You can highlight prices with the best value or that offer you the most value! These templates have a modern design and you can choose sharp or rounded edges, You can also select the color to match your branding and there are six predefined skins to choose from. You can also add call-to-action buttons to help improve conversions on your Shopify eCommerce website.
Elfsight Pricing Table Highlights
Add pricing tables.
Choose a column display.
Highlight prices with the best value.
Select the color used for your pricing table.
Pricing Table - Pricing Plans
This is a very straightforward pricing table to use to add an attractive pricing table to your store. There are ten designs to choose from and use a drag-and-drop placement. You can change the colors so your website matches your branding. It's really easy to use and each product can have a button that links to its page. Supports text in any language and is a mobile-friendly app.
Pricing Table – Pricing Plans Highlights
Easy pricing plan tables.
Ten predefined designs.
Drag and drop to customize.
Choose colors to match your branding.
POWR Product Price Table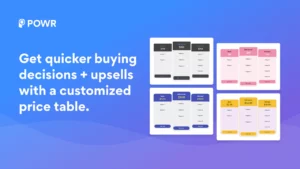 With this app, you can put products into pricing tables so customers can compare the prices of products. There is a free plan that enables you to place products side by side. This app is easy to use and can be used by anyone. It is also customizable so you can get it to match your branding.
This app is also a good choice for businesses that offer membership pro pricing plans. There are 50 other POWR apps that this app can be used in conjunction with.
POWR Product Price Table Highlights
Compare products or memberships side by side.
A free plan.
Easy to use app.
Customizable by color, font, etc.
Table Rates Shipping
This app will help you include a shipping rates table on your Shopify website. You can specify costs dependent on country, state, or postal code or by tag. You can import data from a Google sheet, CSV, or manual input. Rates can be displayed on your shipping calculator.
Table Rates Shipping Highlights
Shipping rates table.
Customer tags for special rates
Input data from a variety of places.
Offer discounts for special customers.
Final Word: The Best Shopify Pricing App
When you have a Shopify store you might want additional app support for your pricing. These apps offer a variety of functions. Some will help you amend prices across a large catalog, perhaps for a discount sale and you can schedule sales for particular dates. Others allow you to compare prices in tables. Which one will you decide is the best Shopify pricing app for your store? Let us know in the comments.
Avi Klein
Vast experience in the online world. Shopify Expert, SEO expert, Web developer and consultant to several online companies. Read more about
our approach
to reviewing themes and apps.