10 Best Shopify Pricing App [2023]
Last modified: June 4, 2023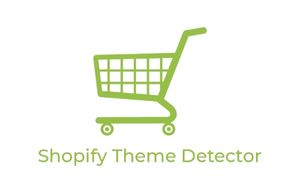 When you have a Shopify store you will want to make sure you can adjust your pricing with ease. This might be to increase or decrease prices or as a percentage for a sale. You might also want to just change some prices in particular categories for seasonal sales, for example. There are quite a few pricing apps that can be helpful if you want to have an auction-based site or you wish to take bids on one-of-a-kind items. You might also want to conceal your prices so you can take bids on work quotes or prices.
Which Shopify pricing app works for you will depend on the type of Shopify store you run. In this article, we take a look at some great Shopify pricing app options.
Why Have the Best Shopify Pricing App?
If you have a large catalog, you are likely to benefit from one of the apps that offer bulk actions. This can be very useful at seasonal sales for example, where you can offer a 20% discount to all items with the Christmas tag. You can also specify when the sale runs from as well which can be helpful so you can schedule your sale in advance.
You might also find that you can choose a pricing app that works for your auction store or if you sell a few specific items or services you can take quotes for them.
Many retail stores will benefit from apps that compare shipping prices as it's always a good idea to offer a variety of shipping options to suit different lifestyles and customer choices.
Whichever app you choose you'll likely want to have one that is easy to use and doesn't require coding knowledge. Some of the apps offer customer support if you need additional help and some of them are also fast on mobiles which is good for SEO (search engine optimization).
So which is the best Shopify pricing app?
Avi Klein
Vast experience in the online world. SEO expert, Web developer and consultant to several online companies.
Read more...
. Read more about
our approach
to reviewing themes and plugins.