How to Change the Fulfillment Location in Shopify
Last modified: December 1, 2023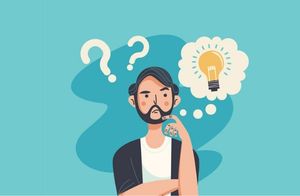 When you have multiple locations, you might want to have a specific fulfillment center. However, these aren't always useful. One store might not have all the order or isn't specifically tailored to deal with certain orders. Therefore, you can choose another location as a way to fulfill orders for you.
This can help you improve customer expectations and paperwork within the company. You don't need to ship products to a central location, instead, you can just tell another location to fulfill the order.
Here are the instructions that you need to know if you would like to change the location that will fulfill the order for you.
Key Takeaways
1
Log into Shopify, select 'Orders' to find the order for location change.
2
Click 'Change Location' in order details, then choose the new fulfillment store.
3
Save the changes to update the fulfillment location in your Shopify store.
Recommended: 11 Best Shopify Order Fulfillment Apps – [2023]
#
Name
Image

Get a Free Custom Shopify Store
1

ShipMonk | Order Fulfillment

2

SFC China Order Fulfillment

3

ShipReadyGo Order Fulfillment

4

AllSome Order Fulfillment

5

Shipping Automation by Shipway

6

Zonify ‑ Amazon Dropshipping

7

EZ Fulfill ‑ Auto Fulfillment

8

Ordersify Pick, Pack & Fulfill

9

fulfillempire

10

Easy Fulfillment

11

HyperSKU

Show More
Step 1 – Log In
The first step is to log into your Shopify store using your credentials.
Step 2 – Orders
Then select the 'Orders' option within the main menu of your Shopify admin section. This will take you to the list of orders that you have currently on your store. Find the order number that you would like to have fulfilled at another site, and then click on this.
Step 3 – Location
Within the order details, you should see a location in the unfilled field for the order. You need to click on this.
Step 4 – Change Location
Now you can select the option the 'Change Location' to continue and then select the store that you would like the order to be fulfilled from. You should see a list of all the available stores that you can use for fulfillment.
If you don't see the option, then you might need to add the store's location to your Shopify website, as it mustn't be loaded yet. This can sometimes be a common error.
Step 5 – Save
Once you've completed the change, you can click on the 'Save' option.
Conclusion: How to Change the Fulfillment Location in Shopify
When it comes to fulfilling orders on Shopify, you don't need to have them all dealt with by one store location. Instead, you can choose where the order is fulfilled from. This could be because you don't have the products for the order in the main depot or because you want to deliver it from a local store, and you're changing your fulfillment base to a store that is closer.
There are other ways that you can manage your locations on Shopify, including what stock you have at each location and how to change stock levels at each store. You can even use an app to help you manage stock levels at each location with ease.
FAQs
Can I change the fulfillment location for an order that's already being processed?

Once an order is in the processing stage, changing the fulfillment location in Shopify might not be possible. It's best to do this before the order enters the fulfillment process to avoid complications.

Does changing the fulfillment location affect shipping rates in Shopify?

Changing the fulfillment location can affect shipping rates in Shopify, as rates are often calculated based on the distance between the fulfillment center and the customer's address.

Can I change the fulfillment location for multiple orders at once in Shopify?

Yes, you can change the fulfillment location for multiple orders simultaneously in Shopify. This is done by selecting multiple orders in the 'Orders' section and applying the location change in bulk.
Avi Klein
Vast experience in the online world. Shopify Expert, SEO expert, Web developer and consultant to several online companies. Read more about
our approach
to reviewing themes and apps.