How to Limit Attendance at your Physical Store Using Shopify
Last modified: December 6, 2023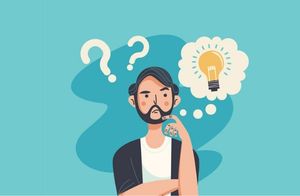 Even though the rates of Covid-19 are going down across the world, there are still going to be social distancing regulations in some places for years to come. This is because too many people in enclosed spaces can help spread the virus, mutations could appear and other diseases could display themselves. Therefore, you may need to improve social distancing at your facilities to open more securely in the future.
For some shops and businesses, this can be a challenge. You have to find ways that you can allow customers to enter your premises to make purchases without getting overwhelmed by the numbers. In addition, you don't want to turn people away from your stores/facilities unnecessarily when you have the capacity, or worse, have the capacity and no-one turning up because they think you'll be too busy.
So, here are some ways that you can limit attendance at your physical stores using your Shopify website without your store.
Key Takeaways
1
Use a ticketing system to control customer flow and manage store traffic effectively.
2
Advertise specific visiting times on your website to segregate customer groups and manage store attendance.
3
Implement a Click and Collect system via Shopify to reduce in-store traffic and enhance customer convenience.
Recommended: 10 Best Shopify Store Pickup Apps – [2023]
#
Name
Image

Get a Free Custom Shopify Store
1

In Store Pickup Local Delivery

2

Store Pickup Click and Collect

3

Store Pickup & Local Delivery

4

Zapiet ‑ Pickup + Delivery

5

Store Pickup by Genie Apps

6

Store Pickup + Local Delivery

7

HK Pickup: Store & SF Express

8

Simple In Store Pickup

9

Alpaca: Pickup and Deliveries

10

Reserve In‑Store

Show More
1. Use Tickets
For those businesses that are more service-based and perhaps are facilities like attractions, then a ticketing system where customers can book online is one of the best options. This can help you control the flow of traffic that is present at your location. You can have timed tickets so you're reducing the number of people who are arriving at the same time or are at the facilities at the same time.
This can also work for busy shops where you might need to provide personal services like fetching products or examples for the customers. This option allows you to control the flow. You don't even need to charge any money for the tickets, just ensure you limit the number available.
2. Set Times on Website
You can use your website to advertise certain times when groups can be invited into your stores. For instance, you can say that those who are over 50 can visit your store at a specific time or those who are under 50 can visit at another time.
There has been great success in the UK by doing this kind of system.
3. Click and Collect System
If you operate a local store, you can arrange your store to allow customers to click and collect or do curbside collection from your store. This will reduce your store's foot traffic by limiting the amount of time that a customer is within the store. It can also improve conversions on your website by allowing customers to have a more speedy collection.
There are numerous click and collect apps that are available on Shopify for you to use. This one here is a great option.
4. Local Delivery
Another option is to offer local delivery to customers. This is a great option as you can add secondary services to your local delivery like installation or recycling options that can help you increase your revenue and improve customer loyalty. There are lots of local delivery apps available on Shopify that can help you with this.
Conclusion: How to Limit Attendance at Your Physical Store Using Shopify
If you're looking to reduce the number of people at your physical store/location, then you can use Shopify, in numerous ways to do this. Use one of the options above to reduce traffic in your store but improve revenues at the same time.
FAQs
Can Shopify integrate with crowd management tools to limit store attendance?

Yes, Shopify can integrate with various crowd management tools and apps, allowing for effective control of store attendance and ensuring a safe, organized shopping experience.

Can Shopify help in setting up virtual queues to manage in-store traffic?

Yes, Shopify can support the setup of virtual queues, allowing customers to wait online instead of physically in line, thereby managing in-store traffic more efficiently.

How can I communicate attendance limits to customers using Shopify?

Shopify allows you to communicate attendance limits through your website and email notifications, ensuring customers are aware of your store's capacity and visiting guidelines.
Avi Klein
Vast experience in the online world. Shopify Expert, SEO expert, Web developer and consultant to several online companies. Read more about
our approach
to reviewing themes and apps.