How to Shorten the Purchasing Path on Shopify
Last modified: December 3, 2021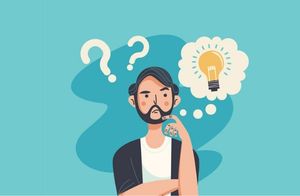 One of the main reasons why customers abandon your cart is that your website's purchasing journey is too long. The longer and more pages that they have to go through, the more chances they have to leave your website and not complete the transaction.
Consider that the number of steps to buy one product on your website can be significantly high. First, they need to visit your homepage, then go to the shop page, search for a product, click on the product page, add the product to the cart, visit the cart and then visit the checkout. This is seven steps that can be too much for some customers. And that is if they can find the product they're looking for in one or two steps.
Therefore, you have to look at ways that your website can shorten the purchasing path for your customers. There are several ways that you can do this, with many options being easy to implement when using apps from the Shopify store. Here are some of the options for you.
1. Quick Buy
One of the first options is to offer a Quick Buy/Order option to your website. This is a button that allows the customer to add the product to their basket and progress directly to the checkout. It can even have a feature where a pop-up window opens up that allows the customer to input purchasing details and complete the transaction without leaving the page.
Quick buy options are very popular on many sites, including Amazon. And customers know and trust these features.
2. Quick View
You don't have to make your customers view the product details page. Instead, you can get your customers to view the product from within the Shop and Collection pages on your website. This can save a lot of time and can help increase the average order values on your store.
Quick View options can also be added in conjunction with the Quick Buy option to speed the process up even more and create a fast environment.
3. Speed up your Website
Website speed is very important for customers. For every second it takes for a website page to load, you will lose 7% of your website's revenue. Therefore, with a product page that takes 8 seconds to load (the average loading time for a page) you could be losing 56% of the product's revenue.
There are many apps that can help you speed up your website.
4. Market with the Correct Website Pages
When you're promoting your website, try to reduce the number of clicks the customer has to make to get to the deal or product by using the direct URL. This reduces frustration as customers can then click on the advert and be taken directly to the product that they saw and got them interested in your store in the first place.
You can use URL redirects if necessary to help you with this.
5. Sticky Elements
There are many elements that can sometimes scroll off a page when the customers look at a page. This can include the menu, add-to-cart and cart. By using different apps, you can make these sticky so they stay visible to the user as they scroll on a page. This prevents them from clicking-off because they can't be bothered to scroll back up to the top of a page.
There are some apps that can do multiple tasks on this. So be sure to check before purchasing an app that you've got a good deal on these elements.
Final Word: How to Shorten the Purchasing Path on Shopify
Improve the number of people who are on your website from abandoning your store. This can be done by shortening the purchasing path that users have to take on your website. Use some of the ideas above to help.
Avi Klein
Vast experience in the online world. SEO expert, Web developer and consultant to several online companies.
Read more...
. Read more about
our approach
to reviewing themes and plugins.