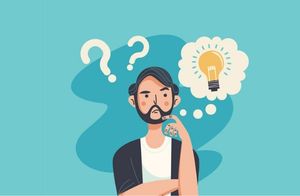 How to Grow your Magazine Brand on Shopify
Last modified: December 5, 2021
If you're running an online magazine brand then you will need to grow your audience on a regular basis. There are going to be many revenue streams that you have including affiliate marketing, dropshipping, customizable products and adverts on the site. The more readers you have the more revenue you can generate.
Therefore, you need to find ways to grow your magazine audience. Here are some of the suggestions that we have to help you grow your magazine brand.
Recommended: 12 Best Shopify Affiliate Program Apps
#
Name
Image
Shopify

More Info

1

UpPromote: Affiliate Marketing

More Info

2

Social Snowball

More Info

3

Pro Affiliate Marketing

More Info

4

Affilo: Affiliate Marketing

More Info

5

Refersion: Affiliate Marketing

More Info

6

Bamboo · Referral Program

More Info

7

ShoutOut - Affiliate Marketing

More Info

8

Affiliatly

More Info

9

LeadDyno Affiliate Marketing

More Info

10

GrowthHero Affiliate Marketing

More Info

11

Affiliate & Referral Marketing

More Info

12

OSI Affiliate Software

More Info

Show More
New Content
New content is one of the biggest ways that you're going to grow your brand. The best brands, whether they're a magazine or not, are those that publish more content. Some brands have seen the highest climb in audience numbers when they've gone from publishing once a week to publishing five times a day.
To help you here you can hire a freelancer to create new content. Research has also shown that if you have more than one author, you will have more engagement.
Social Media
Always use social media to publish new content, advertise your website's old content and publish engaging content to your audience. A lot of your traffic will come from social media and you can build a great following on platforms like Facebook and Instagram. You can also use auto-posting apps to help you generate more content without you having to publish it manually.
Social media should also be more community-based. You should speak to your audience, respond to comments and share content from third parties on a regular basis. There are a lot of apps that can help you here.
Try to also use videos on social media like those on Facebook that can be used to promote stories that you've written.
Guest Post
Try to publish your content on other websites. Guest posting can be a great way to reach new audiences and build links with great brands that can help you grow. This is a more costly option because you might have to pay for the privilege of posting on the website.
However, guest posting can also help with SEO and building new loyal readers to your Shopify magazine.
Email Marketing
About 70% of your website visitors will only visit you once. Therefore, you need to subscribe them to something to get them back. There are numerous apps that can be used to help you collect email addresses and then market to them. You can send them the day's summary of new content on your website, news from sponsors and other content that might help you make more revenue.
For every $1 you spend on email marketing, you can probably expect to earn back between $38 and $44.
Final Word: How to Grow your Magazine Brand on Shopify
If you've got a magazine brand on Shopify, then you will want to grow it. The more traffic you get, the more money you can earn. Above are some of the most successful ways that you can grow your magazine brand.
Recap:
Offers & Promos