How to Sell Denim Jacket Print on Demand
Last modified: September 20, 2023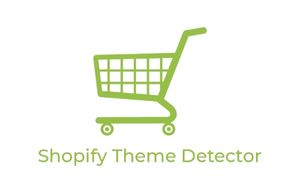 Are you thinking of new business ventures and wanting to sell denim jacket print on demand products? It is an easy process if you're selling on platforms like Shopify with some of the best and cheapest print on demand services.
So how do you sell this POD product? Here is a quick guide to the process.
Recommended: 14 Best Shopify Print-On-Demand (POD) Apps – [2023]
#
Name
Image

Get a Free Custom Shopify Store
1

Printful

2

Printify

3

SPOD

4

CustomCat

5

teelaunch

6

JetPrint

7

AOP+ Easy Print on Demand

8

T-Pop

9

Two Fifteen

10

WC Fulfillment

11

Factory4me

12

Pixels

13

Riverr

14

Print Partners

Show More
1. Create a Shopify Website
The first step is to create a Shopify website. Shopify is one of the top platforms for the eCommerce store. It allows you to build a strong website that will perform well on search engines, can take payments and allows everyone to build a website.
To build a website, you can create an account and then add the theme that you would like and customize that design. There are numerous themes on the shop that allow you to build a brilliant business. You can also look at specific themes like those for clothes, those for electronics or those for speed.
There are also free themes that you can use if you want to reduce the financial outlay of your new business. There is no reason why you can't change your website's theme at a later date if you want to.
2. Add Functions
Now you need to add functions to your Shopify store. There are several functions that you might want to add to your Shopify store. For instance, you will need to add an app that will help you sell print on demand products. There are lots of these apps available. Some are specific to a certain printer, others can help you connect to more than one.
There are also other functions that you might want to add to your website. For instance, you could add an abandoned cart app. These allow you to reclaim sales that are lost because the person has left your website before converting. A good process can reclaim between 20 and 33% of these.
Other options might be trust apps, social media, gamification and more.
3. Design Products
Once you've added the print on demand app to your website, you can start designing your products and adding them to your store. The best advice is to always create numerous products. So while you might be most interested in denim jacket print on demand products, you might also want to add other products that can complement these on your website.
The more products that you have on your website, whether different designs for denim jackets or different products, the more sales you're likely to have. And the higher the average order value will be for orders that are made.
4. Marketing
Now you need to focus on marketing. You can have this automated with some apps, or you can manually do this. There are lots of different ways that you can market your brand and it will depend on your preference on how you do this.
Remember to always keep an eye on costs and especially the customer acquisition cost and the customer lifetime value cost. If these don't allow for a profit, then you might need to change tactics.
Final Word: How to Sell Denim Jacket Print on Demand
Above are the simple steps to get your new Shopify website selling denim jacket print on demand products. It is a quick and simple process that can be ready in just a couple of hours. Though to get your first sale, you might need to wait. Just be patient and keep marketing your product, learn how to manage your POD business, learn about taxes, returns, etc.
Avi Klein
Vast experience in the online world. Shopify Expert, SEO expert, Web developer and consultant to several online companies. Read more about
our approach
to reviewing themes and apps.