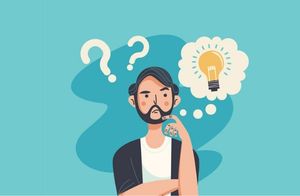 Lead Magnets: What they are, how to use them and Ideas for your Niche
Last modified: December 2, 2021
If you want to have long term success in your business, whether you sell electronics or fashion, you need to have a strong mailing list. Mailing lists have proven to have a far more profitable return than other digital marketing avenues like PPC or social media. For every $1 that you spend on email marketing, you're likely to earn back $38.
This can be a very lucrative option for many businesses.
However, getting your email marketing list can be challenging. You need to ensure that you don't have a bought email list. In many countries including the US, Canada, UK and even within the EU, sending emails to customers who haven't given you permission is illegal and can lead to heft fines that risk your business' financial security.
Therefore, you have to build your mailing list from scratch using acceptable means. You can just subscribe people using a popup form, exit intent app or just having a subscribe area on your website.
Or alternatively, you can use a lead magnet.
What is a Lead Magnet?
A lead magnet is a way to collect leads by offering customers something in exchange for their contact details (name, email address or telephone number). Normally it is access to a specific page on a website or a downloadable PDF/image.
The leads collected via the document can therefore be used in marketing campaigns. You can use apps like Any Asset to distribute the digital download.
How to Best Use a Lead Magnet
Lead magnets are best used by giving them value to the customer. Like cheat sheets or physical catalogs of your products. Something the customer can use to get information they can't just from your website or through blogs.
You can advertise blog posts across your site, including in sidebars, blog posts and on home pages. You can also use popups to advertise them.
Ideas for Lead Magnets
If you're looking to employ a lead magnet on your store, then you could use some ideas. For example:
Digital copy of your product catalog
A guide to completing a task
Past case studies on work that you've completed
Fun activities for kids/adults
There are also other examples that you can find across the internet.
Final Word: Lead Magnets: What they are, how to use them and Ideas for your Niche
Lead magnets can be a great way for your brand to find new subscribers to your mailing list. There are numerous ideas you can use to get the best lead magnets and with the right marketing, you can use them to grow your mailing list.
Offers & Promos