10 Best Shopify Header Bar Apps – [2023]
Last modified: November 6, 2023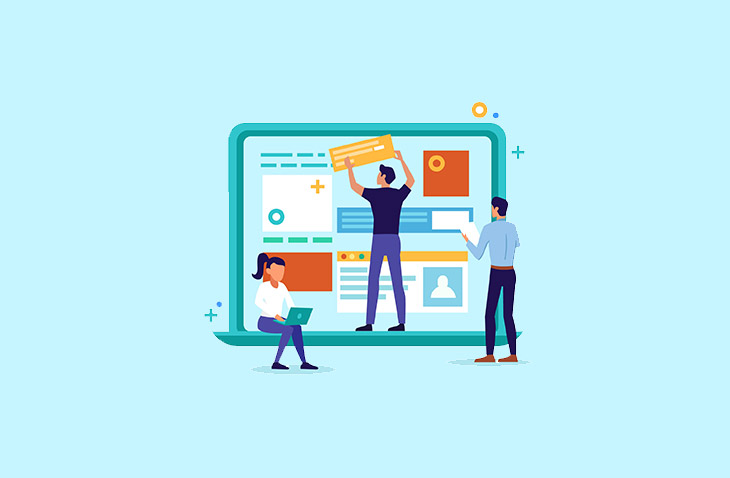 #
Image
Name

Get a Free Custom Shopify Store
1

Countdown Timer Bar Ultimate

2

Free Shipping Progress Bar

3

Multi-Announcement Bar Maker

4

Welcome Header Bar

5

Sales Countdown Timer Bar 2.0

6

Promotion & Free Shipping Bar

7

Powerful Announcement Bar

8

Happy Store Header Bar

9

Simple Header Bar

10

Announcement Bar & Header Bar

Show More
Running a Shopify store is a great opportunity for anyone who wants to create their own business. But to maximize the opportunity for your business, you need to build a website that converts. There are many aspects of how a website can improve conversions, and one area that is often missed out can be aided by one of the Shopify header bar apps.
What Are Shopify Header Bar Apps?
Shopify header bar apps are little pieces of content that are at the top of the loaded page that provide information. For some, this is information about GDPR, for others it's countdown timers, free shipping announcements, or information about sales. The header bar could also be just a message to welcome people to your store.
These add personal touches to your website, but they can also be good at creating urgency, FOMO opportunities and even collecting personal information (i.e. subscribing them to a mailing list). As there are many ways to deploy a header bar, there are lots of Shopify header bar apps.

Key Takeaways
1
Shopify header bar apps can effectively promote sales, discounts, and store activities.
2
Customization options for these apps include text, color, font, and more, aligning with brand identity.
3
Header bars can serve multiple functions like countdown timers, email capture, and coupon displays.
Best Shopify Header Bar Apps – Here's our List:
Filter between free and paid
Countdown Timer Bar Ultimate

The countdown timer bar ultimate app is a low cost offer that can be used on both desktops and mobiles. It is quick and easy to install and can be customized by anyone, regardless of your developer skill set. The global countdown timer will show on every page at the top of the website.
The timer is perfect at creating a sense of urgency on your website that will improve conversions and help you generate more revenue. The countdown timer has a live preview, so you can see what customized changes will look like when they're implemented on your store.
Countdown Timer Bar Ultimate Highlights:
A great low cost app that allows you to add a header bar to your website that has a timer on it.
Can be used for lots of different campaigns to grow sales and improve conversions.
A global countdown that will appear on all pages.
There are lots of customization options that can be enacted by anyone.
Free Shipping Progress Bar
This is a very simple, easy-to-use and customizable shipping bar that can be added to your website. Although the name says free, this is because it relates to how much the customer has left to spend before they can claim free shipping. This can be a great tactic to build order values as customers like to get free shipping, even if that means adding items to their basket that they wouldn't otherwise be adding.
The app comes with a 14-day free trial, to show whether or not you like the app and whether it makes a difference to your store's revenues.
The app can be customized to your own personal preference of settings. This can include the text that is included on the progress bar, the threshold amount and the color schemes.
Free Shipping Progress Bar Highlights:
A 14-day free trial for new users to check out the viability of the app for them.
Text, free shipping threshold and colors can be customized.
Easy, one-click to install.
Easy to use and setup, perfect for those who have limited developer experience.
Multi-Announcement Bar Maker

Engage your customers by offering them discounts and promotions that are displayed on a neat, great looking header bar that takes minutes to setup. You can setup as many bars as you need to go across your store. You can also test them before deployment. Each bar can have a call-to-action button on it that will display and encourage the customer to take the next logical step.
You can also make your announcement even more engaging by adding a beautiful icon to your bar. There's a wide selection of icons you can use on your store's announcement bar. And if you have more than one announcement, you can have them rotating on the screen.
The bar can be displayed at the top of a page, or at the footer. Plus it will work on all devices and screen resolutions, making it fully responsive. Finally, there are no restrictions on the number of visitors or sessions that the announcement bar can be shown to.
Multi-Announcement Bar Maker Highlights:
Engage customers with a highly attractive notification bar.
Display the notification bar anywhere on your website.
There are no restrictions on the number of impressions or visitor numbers that can see the announcement.
Cycle through the possible store announcements when you have multiple messages to the customer.
Welcome Header Bar
You can promote numerous store wide activities, sales and discounts with this excellent welcome message bar app on Shopify. With customization options that can include text, color, font, position, size and more of the bar; you have all the tools you need to promote your brand using your specific branding scheme.
The announcement bar can be used for numerous applications, including as a countdown timer, email capture tool and even coupon display. All can be useful in developing campaigns that build revenue and improve order value. You can also build long term strategies that can help you earn more through email marketing by capturing emails for use later.
There are ways you can customize the display rules for any header bar. For instance, you can display the bar on specific pages and not on screens that are below a certain size. Plus the bars load asynchronously, therefore your website speed isn't slowed down significantly.
No coding is required for anyone to use this app on their website. And at the time of writing, the developers of the app offer users a guarantee that this app will increase sales within 30 days or you get your money back.
Welcome Header Bar Highlights:
Customize the header bar to exactly how you would like it to appear.
Use the bar to collect email addresses you can use to market to your prospects later.
Include a countdown timer to create a sense of urgency with visitors that improves conversions.
A 30-day money back guarantee if you don't improve the revenues of your website with the app.
Sales Countdown Timer Bar 2.0

This app allows you to increase the urgency for buyers on your website by adding a countdown to your website that can appear in a bar at the top of the page. You can select the type of the countdown timer, schedule it or have it as a fixed occurrence with your own start and end dates for the timer.
You can create any message within the countdown timer to engage audiences. You can also place the countdown banner anywhere on your website, including, as a header bar, button countdown bar or as a widget. It's as simple as that to use.
When the timer runs out, say for the delivery dispatch time, then you can restart the timer automatically. You can also start a unique timer for every website visitor, so that when they land on your store, they're given a set amount of time to complete the transaction to receive a coupon/discount.
The countdown bar is easily customizable with a great size, color, etc. editor that gives you complete control of the appearance. The bar is fully compatible with any theme and is 100% mobile friendly.
Sales Countdown Timer Bar 2.0 Highlights:
Increase the urgency customers have on your website by adding a countdown timer on the welcome bar.
Timer can be set for each individual guest to your website.
Restart the timer automatically when it runs down.
Fully compatible with all themes and 100% mobile responsive.
Promotion & Free Shipping Bar

When you use this app, you can add a Free Shipping Bar or Promotion Bar to the top of your Shopify site. This will alert customers to deals and offers to customers as soon as they land on your store. This helps to improve order values and conversions. The free shipping element can have minimum cart totals added on, so the announcement will let the customer know when this has been met.
There is an easy setup process for this app and the settings can be updated with ease. You can match the bar to your colors and fonts within seconds to match your site's branding. There's no need to know any coding or have developer skills with this app and you can be up and running within minutes.
Promotion & Free Shipping Bar Highlights:
Promote your offers, deals and free shipping for free with this app.
Match the bar's appearance to your own branding within seconds thanks to a color select and font changer.
Can be used for several purposes.
Easy-to-use Shopify header bar app that doesn't require developer skills.
Powerful Announcement Bar

Having special offers is one thing, letting your customers know about them is another. With this app you can have both and increase your sales potential at the same time. The smart bar is really easy and quick to use with great options to optimize the header bar for your specific needs. It's easy to install and requires no coding or developer skills.
You can set start and end times for promo bars, so you can have them coincide with your special offers. You can add background images, messages, animations to buttons and all this can be configured within seconds. Numerous bars can be created at one time and scheduled so they appear at the right time. This automation saves you time and allows you to focus on activities to bring in more traffic to your site.
You can also add a call to action button to your bar. This can take customers to the correct and relevant page upon their click. If you have multiple bars, you can have them rotating at the top of the screen. And you can track the results of all your notification bars.
Powerful Announcement Bar Highlights:
Have multiple bars active on your site at one time.
Autoschedule bars so they can be active only when needed.
Button animations to create interactions and engagements.
Geo-target your bars so they're active in only certain locations.
Happy Store Header Bar
This app is free to use and so is great for those who are on a tight budget. It allows you to showcase lots of information to audiences including offering free shipping when users spend over a certain amount, give free gifts when spending is over a specified amount and so much more.
There are no affiliate links, logos or restrictions on using this app, making it very worthwhile to consider. You can also customize the background as well as the text color. You can also readjust the text dimension as well as the positioning of the text and the size.
The bar can be made sticky, so it's constantly visible on the page as the user scrolls down. And you can make your notification bar responsive, so it looks good on any screen. Finally, there's also an HTML/CSS editor for those with the right skills to improve the functionality of the tool.
Happy Store Header Bar Highlights:
Lots of customization options to help you build the perfect header bar.
Can make the bar sticky to the top of the page as the user scrolls down.
An HTML/CSS editor for users.
A free app for your store, great for those on a tight budget.
Simple Header Bar
This free app allows you to create a header bar to promote your holiday sales and free shipping easily. Unlike other free apps there's no affiliate link, logo or limitations built inside the app that the customer can interact with. Therefore, you get a complete solution that allows you to build your business and grow revenues.
The app allows you to customize the header bar with changes to the background and text color, as well as text size and alignment. You can also make the header bar sticky. If you've got advanced HTML/CSS skills, you can edit the source code so you can have even more control of the design.
The app is completely responsive. The header bar will look good on any screen size, device or resolution.
Simple Header Bar Highlights:
Build urgency on your website with an announcement bar.
Customize many aspects of the header bar to make it fit your brand more carefully.
Can customize the apps code to make it more functional.
A free app to help you if your budget is tight.
Announcement Bar & Header Bar
Give your visitors an immediate welcome and important announcements when they arrive on your store. This app enables you to showcase new offers, discounts, deals, educate visitors about updates and even have a countdown timer on your store to improve conversions.
The app can handle numerous notifications, allowing you to display many of them in a slider setting that can promote several sales/discounts/messages easily. You can also take the announcements to the footer if there are too many and you need to spread them across your store's page.
This app also allows you to show announcement bars. You can restrict announcement bars to just the homepage, product pages, collection, blog posts or a landing page. This can be really useful to tailor the experience of the customers and make the announcement more meaningful for them.
All announcement bars can be customized. You can select the background and text color. This can be done globally for all notification bars or for just one bar. When changes have been made to your announcement bar, then you can view a preview of the notification bar. Plus you can choose whether or not to have the bar sticky, meaning it will stay with the visitor as they scroll down the page.
Announcement Bar & Header Bar Highlights:
Lots of great customization options that can improve the experience of visitors and brand your notification bar.
Admin can have complete control of the notification bar.
Works on all devices, whether they are desktop, laptop, mobile or tablet.
Can include social share buttons within your notification bar.
Conclusion: Top 10 Shopify Header Bar Apps
Using one of the Shopify header bar apps can help you connect and communicate with audiences as they visit your site. You can inform them of the latest deals, news and free shipping opportunities. All of which help you build revenues and sell more on your store. So, which of the apps above will you use on your Store?
FAQs
Can Shopify header bar apps integrate with my existing email marketing software?

Most Shopify header bar apps offer integration capabilities with popular email marketing platforms, allowing you to seamlessly sync collected emails with your marketing campaigns.

How do Shopify header bar apps affect my site's load time?

Shopify header bar apps are designed to load asynchronously with your site's content, which means they don't block the loading of other elements on your page. As a result, they typically have a minimal impact on your site's overall load time.

Do Shopify header bar apps work on mobile devices?

Yes, most Shopify header bar apps are responsive and optimized to work on both desktop and mobile devices, ensuring a consistent user experience.
Avi Klein
Vast experience in the online world. Shopify Expert, SEO expert, Web developer and consultant to several online companies. Read more about
our approach
to reviewing themes and apps.