10 Best Shopify Product Description Apps – [2023]
Last modified: November 6, 2023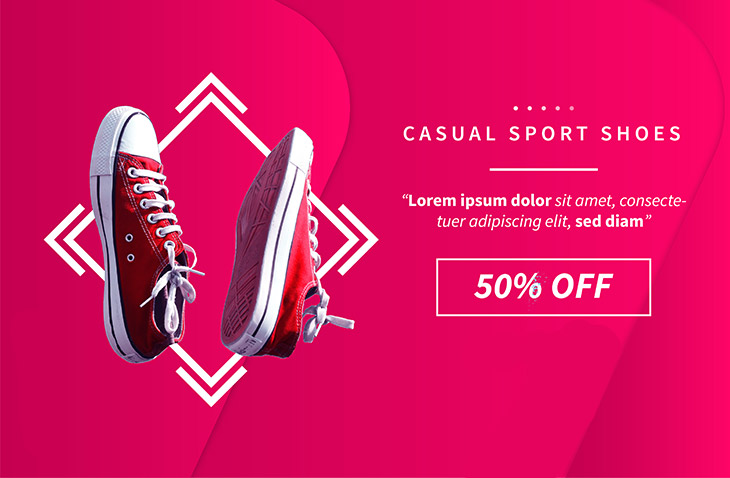 #
Image
Name

Get a Free Custom Shopify Store
1

Product Description Tabs & FAQ

2

Advanced Product Descriptions

3

Epic Product Descriptions

4

Product Descriptions that Sell

5

Smart Product Description

6

Product Description Tab Widget

7

Judge.Me

8

MagicTabs

9

Fashion Product Descriptions

10

Product Description Writing

Show More
If you're looking to improve conversion rates, then there are lots of areas you can concentrate on. Many people look at FOMO options, the price, or the speed of the website. However, there are other ways in which you can improve conversions and better product descriptions are often missed out on. This is why you need to consider using one of the many Shopify product description apps available.
How Shopify Product Descriptions Apps Can Help You Sell More
There are two types of sellers online. Those who copy the descriptions of the product from the manufacturer and those who write the product description themselves. The problem with the former is that you can have a Google search penalty placed against you. This is more of a risk if you have a large catalog of products, all with copied descriptions.
In addition, the product description might not be optimized for your audience, might be written in 'broken English' or include branded content. This can affect the trust you have with customers.
The second way, writing it yourself, has a problem of not being salesy enough for customers to convert. Or your writing might be full of grammar/spelling mistakes.
A Shopify product description app can help you overcome some of these issues making your product descriptions better at converting audiences and improving revenues.

Key Takeaways
1
Shopify Product Description Apps can enhance online store performance by improving the quality and appeal of product narratives.
2
Unique and detailed product descriptions can significantly improve customer conversion rates.
3
Access to a network of writers can provide human-written, unique product descriptions quickly.
Top 10 Shopify Product Description Apps – Here's our List:
Filter between free and paid
Product Description Tabs & FAQ

This app allows you to have excellent product descriptions and FAQs to help convert visitors to your site. You can organize all your product descriptions into tabs and accordions in order to make your product pages look cleaner and more sophisticated. This can include having tabs for your technical specifications, FAQs, reviews, shipping and returns policy. These tabs are mobile-friendly and therefore can be seen on any device.
And if you have variants on your products, you can change the description on each variant. This can reflect differences in the product's story or be more specific to the differences between the variants.
There are many ways that you can benefit from this app. This includes adding FAQ pages to your website, product reviews in a tab and more. And if you need to customize any tabs, you can do with the advanced CSS options.
The numerous options included with this app will make your website look cleaner, convert more visitors and help you rank on Google and other search engines. Plus you can avoid one of the main reasons why products are returned, inaccurate/incomplete product descriptions.
Product Description Tabs & FAQ Highlights:
Built for Shopify owners of any size store.
Add FAQ pages to your store.
Compatible with all themes and can be customized to work with made-to-order themes.
Helps to improve SEO.
Advanced Product Descriptions
This app helps to advance your product pages through the use of sections to split up long product descriptions and information. This can aid in improving conversion rates and bringing in more traffic through a higher Page Rank. The sections of the product description can be shown as accordions, switchers, slides and in other format.
There are no limits to the number of the sections you can add to your product. If you want one for materials, size guide or history, then you just need to add it. All products can have different sections, making them unique. Customization of the tabs can be easy and you can rearrange the tabs with ease.
Tab customization is detailed. You can change the colors, size, spacing and style. With these options, you should be able to change the tabs to meet your unique design style. The tabs are also SEO-friendly, so they will help to rank you and Google can index all the information on your product pages.
Advanced Product Descriptions Highlights:
Easy to install app, it takes no coding knowledge or developer skills.
Intuitive dashboard, manage your descriptions through the same Product dashboard you're use to.
SEO-friendly tabs, to help you rank on search engines.
Customizable tabs, that can be changed on a product by product basis.
Epic Product Descriptions
You might have a great design, fantastic marketing campaigns and huge traffic, but if you're not converting customers, you've got a problem. The most likely cause in these circumstances is that there is something wrong with your product descriptions. These should be unique and detailed, giving customers a good sense of what the product is about and be convincing enough for the customer to make a purchase.
This app allows you to access a network of more than 300 writers to deliver human-written, unique product descriptions that will convert. All descriptions are delivered within 24 hours.
When delivered, product descriptions won't need to be uploaded or copy and pasted, you just approve the copy and it's live on your website. The writers that complete the work are picked by the company and if you need any revisions, don't worry, they will work until you're satisfied with the task.
You can even get copy tailored for your specific needs. For instance, if you want something for SEO purposes, then you just need to ask for it or if you want something that is a little more descriptive, then you can request that too.
Epic Product Descriptions Highlights:
Use a network of more than 300 writers to get personalized product descriptions.
Improve SEO or the quality of the writing.
Unlimited revisions.
Content delivered within 24 hours.
Product Descriptions that Sell

This app isn't just about the description, it's about the design of the product page. A better product page will lead to higher conversions and more revenues for your eCommerce store. It makes sure that all the important information within your product descriptions is read by customers, something that doesn't always happen. This is done through helping you write the product descriptions and showcase them on your website perfectly. You can present the key features and benefits in a clear, concise way that will help convert visitors into shoppers.
With this app you can add images and graphics to product descriptions, making them more attractive and eye-catching. The app comes with more than a thousand icons and graphics you can use to help you create the perfect product descriptions.
You can use this app with any language, which is great if you have a multi-lingual website or want to sell in other territories in the future. Finally, you can display the descriptions wherever your want on your store.
Product Descriptions that Sell Highlights:
Create descriptions with graphics and images.
Place anywhere on your product pages.
More than 1000 images/icons to choose from.
Can be used with any language.
Smart Product Description

Add more detail to your product descriptions within your store. The Smart Product Descriptions app helps you do this through the effective adding of fields and more. You just have to say what information you want added to your store. In addition, you can customize the meta fields of your products to improve SEO content.
Setup of the app is really easy. It's a couple of clicks to install the app, no coding or developer skills are needed to get started. And then you can reach the app through your Shopify store. If there are issues with your app, then you can call on the development team. They will be happy to handle any app issues you might have.
Smart Product Description Highlights:
Can change meta tags for you to raise ranks on Google and other search engines.
Choose what fields to add to your descriptions.
Great customer service.
Easy-to-install.
Product Description Tab Widget

This super easy app to install does not require any manual liquid code changes and can be up and running within hours. The app has a field in the admin section that allows you to generate more product description tabs. This can also be used to add any further content you would like to have on your product pages.
The app auto generates tabs onto your product pages. These will be configured automatically to convert product descriptions into tabs. Then the app can be instructed to convert headings and the content below them into tabs, much like Shopify tab apps. Using the app you can add new tabs and this can improve the quality of the content on your site. You can also showcase tabs anywhere on your product page. These will be shown separately from the product description.
Product Description Tab Widget Highlights:
Easy to install and takes moments to setup.
If you struggle with technical aspects, there is a free installation service.
Turns product descriptions into tags, making them easier to read.
Locate the position of extra tabs you have.
Judge.Me

Judge.me offers an automated way to request and showcase customer reviews of your products. The app sends out requests via emails and then can showcase them on your product descriptions. This can be a particularly effective way to improve your product descriptions and convert more customers.
The app can collect a wide variety of review types including text based, photo and video reviews. Therefore, you can increase the engagement of your product pages with some great content that will entice audiences to find out more. If someone hasn't completed a review yet, then the app can also remind customers and offer a coupon in order to entice the customer to leave their feedback.
The app also allows your reviews to become part of the rich snippets Google uses on their search results page. The rich snippets can also be used across other channels like Facebook and Twitter.
Judge.me Product Reviews Highlights:
Adds reviews to your product pages to make your product descriptions seem more real.
Can share reviews across social media to improve reach.
Send an unlimited number of review requests to past customers.
Reward those who have provided you with a review.
MagicTabs

MagicTabs is a quick and easy way to improve the aesthetic appearance of your content. It allows you to turn long product descriptions in to tabs, which can reduce clutter on your product page and make it easier for the browser to find the information they want to know about in regards to the product.
You can create an unlimited number of tabs on every product page. Therefore, this is a great app to allow you to add tabs. Plus, if you have a series of products that require the same information to be added, you can create static tabs, which will appear on all product descriptions.
The design of the tabs is specifically coded for all devices, even mobile devices. Tabs will also reflect the current store theme design you're using. You can also add a little design variety if you want to.
Installing MagicTabs is easy. There's no need to know any coding or use a developer. Just click the install button and it's added to your store.
Magic Tabs Highlights:
Design the tabs to ensure that they look like your own branding.
Simple to add, remove or edit tabs on product pages.
Responsive, so looks professional on all devices.
Easy to install the app, no coding needed.
Fashion Product Descriptions
One of the hardest product descriptions to write are for fashion products. What will appeal to one customer about fashion will not be the same as another. Plus you'll have lots of varieties (like size, color and even leg cut) that can make creating fashion product descriptions hard. This app tries to offset the problems.
The first advantage of this app is that it is a free tool. There are no fees and you can create product descriptions for any catalog, regardless of size, without any charge. The AI of this tool is also fast. It can write the text for product descriptions using numerous sources within seconds. Therefore, it saves you time and allows you to focus on marketing or other activities.
The tool works by looking at your products' images and titles and creating the product descriptions from there. The app is currently optimized for women's dresses, tops, t-shirts and blouses. For the app to work, you need to have one of several words in the product title.
Fashion Product Descriptions Highlights:
Great for automatically creating product descriptions.
Specifically for fashion brands.
Free app.
Continuous improvements.
Product Description Writing
Customers don't want to read short snippets of information when it comes to your products' descriptions. They want detail. And this often means that you go to a content writing team that can be expensive and time-consuming. This app allows you to tap into a ready source of product writers that can help you create unique and varied product descriptions.
The result will be a site full of detailed descriptions for all your products and better SEO for your site. So, not only will you get more revenue from higher conversions, but also more traffic from a higher page rank.
Descriptions are written based on the best practices for your industry. And the writing team that will help you through the app will look at lots of information to create the content including the product's title, current description, images, category and tags.
Descriptions can be delivered within a couple of hours, not days, and will be written by highly qualified writers. And when they're delivered, they are imported into your store using Shopify's API. There is no manual working for you to complete.
Product Description Writing Highlights:
Fast, accurate product description writing.
Content can be delivered within hours.
No manual uploading of content.
Can customize writing orders to give specific instructions to the writing team.
Conclusion: Top 10 Shopify Product Description Apps
If you're looking to make more sales from your current sales then you should look at your product descriptions. How they are written and presented makes a significant difference to conversion rates and using Shopify product description apps can help you. Look at the 10 we've listed above and see how they can benefit your store. Which one will you install?
FAQs
Are the product descriptions generated by these Shopify product description apps SEO-friendly?

Yes, these apps often have features that ensure the product descriptions are SEO-friendly, helping your products rank higher in search engine results and attract more organic traffic.

How does the pricing work for Shopify product description apps?

Pricing models vary by app, with some offering subscription services and others charging per description or word count.

Do these Shopify product description apps offer multilingual support for product descriptions?

Some apps provide multilingual support, enabling you to cater to a diverse customer base by offering descriptions in multiple languages.
Avi Klein
Vast experience in the online world. Shopify Expert, SEO expert, Web developer and consultant to several online companies. Read more about
our approach
to reviewing themes and apps.