Tips for Selling Print on Demand Panties [Jun, 2023]
Last modified: June 4, 2023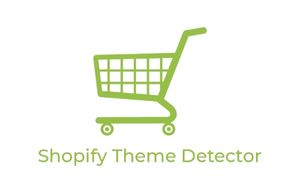 Those who are looking to establish themselves as a print on demand clothes label might be thinking about all kinds of clothes. Print on demand panties from stores such as Printful and Printify can be a good way to ensure that you are covering underwear.
Want to sell print on demand panties on your website? Our guide to top tips can help you optimize your sales.
Think of your SEO
The first thing to think about is the SEO of your website. It is unlikely that this product is going to be the main driving force of your website's traffic. Search traffic for panties is relatively low and there is strong competition. However, you can consider what other words might be used for the product.
In addition, there are other ways that you can sell this item without having to advertise them.
Think of Cross-Selling
One of the more impressive ways that you can sell your products is through the use of cross-selling. You can create product bundles where you put several products like dresses, leggings, etc. together in a package that the customer can buy in a group.
If you offer a discount on the products because the customer is buying them in a group, you can increase conversions. In addition, by adding products like the print on demand panties, you can add value to the product.
Lots of Designs
Be sure to create lots of designs. The more designs that you have for your products the more chance that you will have someone like your products and add one to the cart.
And with print on demand, there is no financial penalty for having lots of designs. You're only charged for the product when the customer has made an order.
Marketing Success
Be sure that you're getting all the right marketing behaviors behind your products. You should be advertising across multiple channels several times. For instance, be sure that you have social media, email marketing, blogging and push notifications going out regularly.
In addition, don't forget that you want to have videos and images for your marketing.
Discounts
Be sure that you're regularly offering discounts or sales to attract new customers to your stores. You can have sales that are available on special days like Black Friday or Cyber Monday. Or you can offer discounts on a random day or week to make it more interesting.
One of the best ways to make sales with discounts is to have a flash sale. This is where the sale is suddenly available and only for a very short period of time.
Market Benefits not Features
One of the most important aspects about selling online is to showcase the benefits of your products not the features. Features don't tell the customer why they should buy the product, only what they get, which doesn't convert very much.
Final Word: Top Tips for Selling Print on Demand Panties
Above are the top six tips for selling print on demand panties. Use these tips to help grow your clothing print on demand business on Shopify more.
Avi Klein
Vast experience in the online world. SEO expert, Web developer and consultant to several online companies.
Read more...
. Read more about
our approach
to reviewing themes and plugins.