How to Enable Option to Enter a Phone Number at Checkout on Shopify
Last modified: November 28, 2023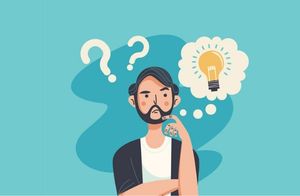 Not every order you send should only have an email address. If you're delivering the product or order yourself, you might want a telephone number that will allow you to speak to the customer, especially if you find it tough to find your customer's address.
Or, perhaps you might want a customer's telephone number for future marketing options. This could be for SMS marketing or perhaps telemarketing campaigns. You might also want to send order updates to your customers via SMS. This allows them to see that their order is being processed.
In any case, you will want to enable a telephone number option at the checkout on your Shopify store.
This is not a default option, whereas the email address is.
Here are the instructions to show you how you can enable an option that allows the customer to enter a telephone number at the checkout. This can be in addition to the customer's email and with additional options, they can choose how they receive notifications and marketing messages.
Key Takeaways
1
Logging into your Shopify admin account is the first step to enable phone number entry at checkout.
2
In Shopify settings, you can enable the option for customers to enter their phone number during checkout.
3
Saving your changes in Shopify ensures that the phone number entry option is active for your customers at checkout.
Recommended: 12 Best Shopify Checkout Apps – [2023]
#
Name
Image

Get a Free Custom Shopify Store
1

Payfy - Payment Rules

2

POWR Countdown Timer

3

One‑Click Checkout

4

Juvico Quick Buy & Upselling

5

Ultimate Sticky Add to Cart

6

Pier39 Header Checkout

7

Sticky Add To Cart + Buy Now

8

Buy Me ‑ Buy Button

9

Fast Checkout In One Click

10

Product Warnings on Checkout

11

Start to Finish

12

DropiSkip ‑ Skip Cart

Show More
Step 1 – Login
First thing you need to do is to log in to your Shopify admin account.
Step 2 – Settings
Then you should enter the settings option that is located in the bottom left corner of the admin page. When on this page, go to the Checkout options page.
Step 3 – Enable Telephone Option
Now in the checkout options page, you can scroll down until you find the Customer contact section. This is what determines what information your customer has to provide when placing an order with your company.
You can then tick an option that allows the customers to use either their phone number or email address to complete a transaction on your website. This allows you to collect one or the other option.
Step 4 – Save
Once you've made the change, you can click on the blue 'Save' button that is located at the top right of the current screen. It can also be found in the bottom right of the page if you scroll down. This will save the changes that you've made to the checkout.
Optimizing Checkout Experience
Enhancing Customer Service
Adding a phone number option at checkout can significantly enhance customer service. It allows for direct communication, especially useful for delivery or urgent queries.
Marketing Opportunities
A phone number field opens up new marketing avenues like SMS campaigns. This can be a more direct and effective way to reach customers compared to email.
Customer Preferences
Providing both email and phone number options caters to different customer preferences. This flexibility improves the overall shopping experience.
Technical Implementation
Setting Up the Phone Number Field
Implementing a phone number field requires careful setup. Ensure it's user-friendly and integrates seamlessly with your checkout process.
Data Privacy Compliance
When collecting phone numbers, it's crucial to comply with data privacy laws. Make sure you have the necessary permissions and secure handling of customer data.
Testing for Functionality
Before fully implementing, test the phone number field for functionality. Ensure it works correctly and doesn't hinder the checkout process.
Conclusion: How to Enable Option to Enter a Phone Number at Checkout on Shopify
When it comes to making orders, customers are by default required to enter an email address to the order. However, not all customers want to do this. Instead, they might want to add a telephone number to their order details. You can enable this option by following the instructions above. It doesn't take long.
FAQs
Is the phone number field mandatory for customers?

You can choose to make the phone number field either mandatory or optional during the checkout process based on your store's requirements and customer preferences. For instance, if it's for delivery purposes, you can set it as mandatory.

Can customers still use their email to check out?

Yes, customers can choose to use either their email or phone number if you enable both options. Customers can choose their preferred method of contact at checkout.

Will enabling phone number entry affect my checkout process?

Adding a phone number field can positively impact and streamline the checkout process and offer more convenience to your customers by providing an alternative and often quicker way for order confirmations and updates.
Avi Klein
Vast experience in the online world. Shopify Expert, SEO expert, Web developer and consultant to several online companies. Read more about
our approach
to reviewing themes and apps.