How to Reduce your Shopify Store's Bounce Rate
Last modified: November 30, 2023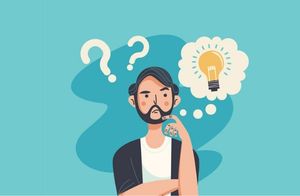 When it comes to building a great website, you need to reduce the bounce rate on your store. The bounce rate is the number of people who visit just one page on your store. This could be your home page, or it could be a landing page on your website.
There's no time limit for the visitors to leave the page. Therefore, if you have a single-page website, then if the customer spends an hour on your page and then leaves, this counts as a bounce. That's why sometimes a single-page website isn't always good.
Key Takeaways
1
A well-organized, fast-loading website with intuitive navigation significantly lowers your Shopify store's bounce rates.
2
Personalization and trust-building are keys for engaging visitors and encouraging them to explore your site further.
3
Minimize page clutter, optimize white space and meta descriptions to attract audiences and reduce bounce rates.
Recommended: 16 Best Converting Shopify Themes [Dec, 2023]
#
Name
Image

Get a Free Custom Shopify Store
1

Debutify

2

Symmetry

3

Palo Alto

4

Korando

5

Atlantic

6

Mavon

7

Grid Theme

8

Everything

9

Luce

10

BoosterTheme.com

11

Retailer Multipurpose Fastest Converting Shopify Themes

12

Polaris

13

Pop

14

Plain

15

Shoptimized™ - Highest Converting Shopify Theme

16

Jumpstart

Show More
The Benefits of Reducing Your Shopify Store's Bounce Rate
There are numerous benefits of reducing your store's bounce rate. The first is that it can improve your site's SEO. This can grow traffic and build revenue for your store.
Another benefit is that the longer a customer is on your site, the more chance there is that they will buy something on your website.
In addition, the fewer people who bounce, the more chance you have to subscribe them to something like your mailing list or push notifications. So here are some of the ways that you can improve your bounce rate.
1. Improve your Site's Speed
Number one reason why people bounce is that your site is too slow. If your site takes longer than 4 seconds to load on a desktop or seven seconds on a mobile, there is a 25% chance that they'll abandon your website. And for every second longer than that, you'll lose another 7% of your audience.
When the average website takes between 8 and 11 seconds to load, this can mean that many websites are losing between 56% and 77% of their audience. These all are counted as bounces. Therefore, you should look at some themes and apps that can help improve your speed, like Booster.
2. Lower Page Clutter
If there is too much clutter on a page, you're likely to confuse audiences on what to do next. Website pages should have as much white space on them as they have text and content. Pages should be small, at around 300–400 words. Landing pages, those designed to have lots of detail on them, can be longer, but they need to be intertwined with opportunities for the audience to move onto the next step in the purchasing journey.
3. Improve Page Description
Don't neglect your SEO meta description. Your page's description should be honest and tell the audience on Google and other search engines what the page is about. If your site is about Boys Shoes, make sure that is in the description with details of what you offer.
The more specific you are, the fewer people who aren't your target audience will click on your page. You will get lower traffic in the short term. But you will get more concentrated traffic on the audience that you want. This in turn will reduce your bounce rate, which can increase rankings, and then you can expect higher levels of traffic of a higher quality.
Enhancing Store Content Quality to Reduce Shopify's Bounce Rate
Optimizing for the Right Audience
To reduce your Shopify store's bounce rate, start by ensuring your site attracts the right audience. This involves detailed keyword research and SEO strategies to draw in visitors genuinely interested in your offerings.
For instance, if your target market is young professionals, tailor your content and keywords to match their interests and search behaviors.
Content Relevance and Engagement
The relevance and engagement level of your content significantly impact bounce rates. Your website should clearly communicate its purpose and offerings right from the first interaction.
Ensure that your content resonates with your audience's needs and preferences, avoiding generic or irrelevant information.
Streamlining User Experience
A seamless user experience is crucial. This means having a well-organized site with intuitive navigation, fast loading times, and mobile responsiveness.
Regularly check for and fix any technical errors, and consider A/B testing different layouts and features to see what works best for your audience.
Reducing Shopify's Bounce Rate with Trust and Personalization
Personalization Strategies
Personalization can significantly enhance user engagement. Tailor your content and offers based on user behavior and preferences. However, avoid over-personalization that might seem intrusive.
Focus on creating a personalized experience that adds value, such as recommending products based on past purchases or browsing history.
Establishing Trust
Trust is a key factor in reducing bounce rates. Display customer reviews, trust badges, and detailed product information to build credibility.
Transparency about your business processes and product sourcing can also help in establishing trust with your audience.
Conclusion: How to Reduce your Shopify Store's Bounce Rate
When it comes to making the most of your website's statistics, you need to reduce your Shopify store's bounce rate. There are several ways to do this, but by using good themes like Booster and other tactics, you can really reduce the bounce rate on your website.
FAQs
Does simplifying the checkout process affect bounce rates?

A streamlined checkout reduces confusion and frustration. This ease of use can significantly decrease bounce rates at checkout.

Do personalized product recommendations affect Shopify bounce rates?

Personalized recommendations can enhance shopping experience and relevance. This tailored approach can lead to lower bounce rates.

How does customer feedback impact Shopify bounce rates?

Actively addressing customer feedback can improve site usability. Improved user experience from these changes can lower bounce rates.
Avi Klein
Vast experience in the online world. Shopify Expert, SEO expert, Web developer and consultant to several online companies. Read more about
our approach
to reviewing themes and apps.