How to Sell Houses on Shopify
Last modified: October 8, 2023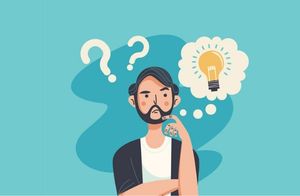 Since the start of Covid-19, there has been more of a move for a more online world. Online shopping has increased and many people have enjoyed starting the process of setting up or moving their business online. One area that surprised many was how realtors moved online.
However, this isn't a bad idea and online house selling websites have been around for a long time. But as a realtor, you should really look at delivering a better experience for house buyers on your website.
So here are some tips to help you sell homes on Shopify.

Key Takeaways
1
Disable the buy button to encourage property tour bookings.
2
Incorporate numerous photos to provide a comprehensive view of the property.
3
Include a VR tour to offer a virtual walkthrough experience.
Recommended: 10 Best Shopify Boost Sales Apps – [2023]
#
Name
Image

Get a Free Custom Shopify Store
1

Unlimited Smart UpSell Offers

2

Sales Pop ‑ Boost Sales

3

SALES ROCKET ‑ 40+ APPS in One

4

Sales Notification | Sales Pop

5

Vitals: 40+ Marketing Apps

6

Stream Pop Up & Boost Sales

7

Sales Pop Master ‑ Countdown

8

Ultimate Sales Boost

9

Sumo: Boost Conversion & Sales

10

SMS & Web Push ‑ Pushnami

Show More
1. Disable Buy Button
The first thing that you will want to do is to stop customers from using the buy button or the add-to-cart button. Instead, you want to use one that allows your customers to book a tour of the property. This can be done easily with some great appointment apps that can be added to your website.
2. Add Lots of Photos
Another important feature of selling online is to add lots of images of your properties. This is an important way that you can get the right clients to your properties. They will want to see lots of images before booking an appointment.
3. Use Tabs
Now you can use product description tabs to divide content into your house listing product description pages. You can add tabs for images, videos, floor plans, etc. This can reduce the length of your page and make listings a lot more accessible to audiences.
4. Add More Details
Add as much detail as you can to your home listings. You can include information like distance from local amenities (shops, schools, stations, etc.). You can also add the floor plans and maps to your listings. When you've added tabs, you can organize it really well to make it more useful for visitors.
5. Add a VR Tour
One of the biggest changes to the industry during the Covid-19 pandemic is when virtual tours became popular. You can still do this, using an app like this one here. A VR tool is a very useful way to start the buying process early and ensure you're getting more qualified leads than those just looking.
6. Optimize your Website
Now you need to optimize your website for speed, search engine rank and performance. You can use apps to help improve your website's speed and you can use this app here to help you perform better on search engines.
7. Add Affiliate Links
To make your website earn more money, you can link your website to mortgage and insurance partners and collect commissions when visitors complete a transaction with them. This is a great way to grow your business and improve your website's revenue.
Enhancing Real Estate Sales on Shopify
Strategic Financing for Growth
In our journey of digital marketing and development, we've observed that strategic financing plays a pivotal role in scaling real estate businesses on platforms like Shopify. We've seen entrepreneurs, leverage Shopify Capital to navigate through financial challenges and seize growth opportunities.
The ease of obtaining financing, without the traditional hassles, enables real estate professionals to focus on enhancing their online presence, improving marketing strategies, and offering superior services to their clients.
Adapting to Seasonal Sales Trends
Our extensive experience in the field has taught us the importance of adapting to the dynamic nature of sales trends in the real estate sector. Unlike traditional retail, real estate experiences unique seasonal fluctuations.
By analyzing and understanding these patterns, businesses can optimize their strategies to maximize sales during peak seasons and mitigate the impact of slower periods. Strategic financing can be instrumental in navigating these fluctuations, ensuring business continuity and growth.
Utilizing Specialized Website Builders
While Shopify excels in e-commerce, we've learned that for specific niches like vacation rentals, specialized website builders can offer tailored solutions. There are platforms designed to handle direct bookings, payments, and integrations with popular rental platforms like Airbnb and Vrbo.
These specialized tools offer features that are more aligned with the needs of vacation rental businesses, ensuring a seamless and efficient operation
Choosing the Right Platform
Our hands-on experience with various online platforms has equipped us with insights to choose the right tools for specific business needs.
While Shopify is a powerhouse for e-commerce, real estate professionals, especially those in the vacation rental space, might benefit from platforms designed with features tailored to their unique requirements. It's about aligning the platform's capabilities with the business's specific needs to achieve optimal results.
Challenges and Solutions in Selling Houses on Shopify
Limited Functionalities for Real Estate
One of the inherent challenges in using Shopify for real estate is its primary design for e-commerce, making it somewhat limited for property listings.
However, this can be mitigated by integrating third-party apps and customizing the website to cater specifically to real estate needs, enhancing functionalities like property listings, virtual tours, and appointment bookings.
SEO Optimization
SEO optimization can be a challenge given the unique nature of real estate listings. Each property is a unique product, requiring individual optimization.
To tackle this, focus on creating SEO-friendly content, utilizing keywords effectively, and ensuring each property listing is optimized for search engines to enhance visibility.
User Experience
Creating an intuitive user experience for potential buyers is crucial. The challenge lies in presenting detailed property information in an easily navigable manner.
Resolve this by employing a clean design, intuitive navigation, and interactive elements like image galleries and virtual tours to make property exploration engaging and straightforward.
Lead Generation and Management
Generating and managing leads is vital in real estate. The challenge on Shopify is integrating effective CRM systems for real estate lead management.
Overcome this by integrating specialized CRM apps and tools that cater to real estate, ensuring efficient lead tracking, management, and conversion.
Customization for Real Estate Needs
Customizing Shopify to meet the specific needs of real estate can be a hurdle. Resolve this by making the most of Shopify's theme and app environment, capitalizing on its adaptability.
Customize themes and integrate apps that enhance the site's real estate functionalities, ensuring it caters effectively to both sellers and buyers.
Strategies for Effectively Selling Houses on Shopify
Integrate Real Estate Specific Apps
Leverage the power of Shopify's extensive app store by integrating applications specifically designed to enhance the real estate shopping experience.
These apps can facilitate virtual tours, detailed property listings, and streamlined appointment bookings, enriching the user experience for potential buyers.
Leverage Social Media and Digital Marketing
Expand the reach of property listings by leveraging social media and digital marketing strategies. Promote listings on platforms like Facebook, Instagram, and LinkedIn, and utilize targeted ads to reach specific demographics.
This multi-channel approach amplifies visibility and attracts a diverse audience of potential buyers.
Conclusion: How to Sell Houses on Shopify
There are many ways that you can use Shopify as a platform to sell houses. Above are the simple steps to get your Shopify website ready to sell homes. All you need to do before this is to start your Shopify store and choose a theme.
FAQs
Is it possible to collaborate with other realtors or agencies on Shopify?

You can create a multi-vendor marketplace using apps or plugins that allow multiple sellers to list and manage their properties on a single Shopify store. Each realtor or agency can have their own dashboard to manage listings, track sales, and interact with buyers.

What are the legal considerations when selling houses online?

Legal considerations for selling houses online include ensuring compliance with licensing, disclosure, privacy, and advertising laws. It's also crucial to use legally binding contracts, adhere to zoning and property regulations, and fulfill tax obligations related to online real estate transactions.

Is there a specific Shopify theme best suited for real estate listings?

No dedicated Shopify real estate theme exists, but you can adapt general themes like "Wokiee," "Palo Alto," or "Prestige" with features like image galleries, descriptions, and navigation. Choose based on customization, visuals, and functionality for your real estate listing site.
Avi Klein
Vast experience in the online world. Shopify Expert, SEO expert, Web developer and consultant to several online companies. Read more about
our approach
to reviewing themes and apps.