How to Sell Houses on Shopify
Last modified: December 5, 2021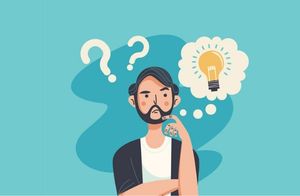 Since the start of Covid-19, there has been more of a move for a more online world. Online shopping has increased and many people have enjoyed starting the process of setting up or moving their business online. One area that surprised many was how realtors moved online.
However, this isn't a bad idea and online house selling websites have been around for a long time. But as a realtor, you should really look at delivering a better experience for house buyers on your website.
So here are some tips to help you sell homes on Shopify.
1. Disable Buy Button
The first thing that you will want to do is to stop customers from using the buy button or the add-to-cart button. Instead, you want to use one that allows your customers to book a tour of the property. This can be done easily with some great appointment apps that can be added to your website.
2. Add Lots of Photos
Another important feature of selling online is to add lots of images of your properties. This is an important way that you can get the right clients to your properties. They will want to see lots of images before booking an appointment.
3. Use Tabs
Now you can use product description tabs to divide content into your house listing product description pages. You can add tabs for images, videos, floor plans, etc. This can reduce the length of your page and make listings a lot more accessible to audiences.
4. Add More Details
Add as much detail as you can to your home listings. You can include information like distance from local amenities (shops, schools, stations, etc.). You can also add the floor plans and maps to your listings. When you've added tabs, you can organize it really well to make it more useful for visitors.
5. Add a VR Tour
One of the biggest changes to the industry during the Covid-19 pandemic is when virtual tours became popular. You can still do this, using an app like this one here. A VR tool is a very useful way to start the buying process early and ensure you're getting more qualified leads than those just looking.
6. Optimize your Website
Now you need to optimize your website for speed, search engine rank and performance. You can use apps to help improve your website's speed and you can use this app here to help you perform better on search engines.
7. Add Affiliate Links
To make your website earn more money, you can link your website to mortgage and insurance partners and collect commissions when visitors complete a transaction with them. This is a great way to grow your business and improve your website's revenue.
Final Word: How to Sell Houses on Shopify
There are many ways that you can use Shopify as a platform to sell houses. Above are the simple steps to get your Shopify website ready to sell homes. All you need to do before this is to start your Shopify store and choose a theme.
Avi Klein
Vast experience in the online world. SEO expert, Web developer and consultant to several online companies.
Read more...
. Read more about
our approach
to reviewing themes and plugins.