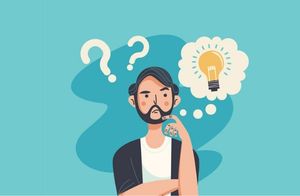 Does Dropshipping Work?
Last modified: March 19, 2023
Many people who are new to eCommerce ask does dropshipping work? The question is a valid one but one that has a simple answer, yes. Here are ways that make dropshipping a viable option.
Low Entry Cost
The first thing to note is that dropshipping allows anyone to enter the market with minimal collateral to get started. This can be a great benefit for many because starting a business with stock can be really expensive. And there are many risks, if stock doesn't sell then you can be forced to sell it at a loss.
With dropshipping, you don't have to buy any stock. You only pay for the stock when it is ordered and only for the amounts that are purchased. There are also other savings as you don't need to buy storage space for your products.
Save Time
Another benefit is that you can save time on many aspects of running your business. For instance, you don't need to complete any packing tasks. It can also be a great saving from having to unpack shipping orders that have come in from suppliers with lots of stock.
There are other ways that you can save time with dropshipping and all of this can be used to improve your marketing. More time spent on marketing will improve traffic, conversion rates and revenues for your business. This can be really important for the growth of your business.
Improved Range of Products
Another factor is that you can offer an improved range of products within your niche. For instance, if you want to sell dog toys, you can sell a huge range of products and remove any that don't have the high customer satisfaction that you would prefer for your website. This can be vital if you want to have a successful business.
In addition, you can drop products/merchants as soon as profit margins become too small for you. Ideally, you want to make sure that you have products with profit margins that have profit margins of between 40 and 70%.
Coupons
There are different ways that you can improve conversions for your website. One of the best options is to have coupons/discounts on your store. These work the same as on any other eCommerce website.
Lots of Different Options
If you're working on a platform like Shopify, then you can use the vast range of software options that are compatible with the website platform. For instance, there are free options like Oberlo that connect to sites like AliExpress. Or you can use premium options like dropshipping apps on Shopify.
Using different options give you the chance to be flexible, reach a larger audience and improve the results of your business. There is literally no limit to how much you can earn on your website.
Final Word: Does Dropshipping Work?
Does dropshipping work in today's modern world? Yes. There are ways to make it more successful for you, but in general, dropshipping is one of the most effective methods of business for those who have small financial backing.
Offers & Promos