The 13 Best Shopify Print on Demand Statistics
Last modified: September 21, 2023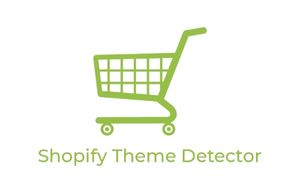 Print On Demand is one of the top-performing markets on Shopify. Why? Because the platform is the perfect option for selling that type of product. Shopify Print On Demand apps are in abundance and easy to use. They can also be easier for small brands to manage as the production and fulfillment of the orders are completed by the company. Therefore, the only management that needs to be completed is marketing and website management.
There is a lot of data on the Shopify Print On Demand market and with this data, you can improve your website's chances of success. In this article, we look at Shopify Print on demand and the main statistics to help you make a better business.
What is Shopify Print on Demand?
Print on demand is when there is a base product, like a t-shirt, mug, hat, or something else that customers can then customize. These products are stored in their base format and the customizations are added as and when they are needed.
Some Print On Demand products can be standardized and printed on an as-needed basis. Or there can be complete customizations such as the customer adding their photos or text.
Print On Demand products are often fulfilled by a supplier who is an expert. As a result, the seller is free to spend more time on their website and sales. Therefore, business owners can earn more revenue with some good work.
Another benefit is that brands can save money. Brands don't need to have large premises to build a business. Some Print On Demand businesses can be built and run from home. This can be a massive saving and improve the brand's profitability, allowing for lower prices that can entice a larger audience and improve conversions/sales.
Brands can also improve cash flow, products and inventory don't need to be purchased until an order is made. This means that investment into the brand to start with can be much lower. This can allow brand owners to invest more into marketing, which, in turn, can help improve the chances of success.
So here are the key statistics for Shopify Print On Demand. They can help you to make informed decisions when building a new brand or improving your existing business.
1. There are More than 10,000 Shopify Print on Demand Stores
Print on demand for Shopify is very popular. There are more than 10,000 stores on Shopify that have an active Print On Demand store. There are lots of different Print On Demand apps, and the number of Shopify stores that are using Printful was 1250 in July 2022.
This figure is expected to grow. Print on demand has become a very profitable business model with lots of brands noticing that the average brand can save money and earn more profit.
2. The Print on Demand Market has Grown 12% over the Past Four Years
Print on demand is one of the few industries that saw growth throughout the Covid-19 pandemic. Over the past four years which covers the pandemic, the growth of the market was 12%. Part of the reason for this is that 36% of consumers are now expecting at least some personalization by default. And 48% of consumers would be happy to wait longer for a product they've personalized with their own design.
This is a huge market. And sales within the Print On Demand market have reached $4.9 billion in just the US. By 2032, it is expected to grow by about 26% to be worth $6.17 billion in the United States alone.
And it isn't just the sellers who are making money. Those brands that offer sellers the services and software developers are all earning revenue from the sales made with the customized products. And the market value for the software is worth $10 million across the world. By 2026, this is expected to grow to about $18 million across the world.
3. Custom T-Shirt Brands will Earn $10 billion Worldwide in 2025
Predictions for what products are going to be popular in the future are always changing. However, one product that will often be at the top of the predictions is the custom t-shirt niche. Custom t-shirts are relatively easy as a product to sell. A blank t-shirt can have numerous designs added to them at short notice. For instance, world events and trending memes can be added to a design within minutes to create a new product that can sell well.
Therefore, the value of the custom t-shirt product is going to be huge. By 2025 the expected value of the product across the world is going to be $10 billion. However, this is not the only popular product. Other clothing lines are also popular and probably will remain so. For example, hoodies and yoga pants are also very popular clothing items.
There are also custom mugs that can be very popular. In fact, according to Shopify, mugs are the second most popular custom product on the platform. In 2021, the revenue from mugs was $21.39 billion and this is expected to grow to $44.21 billion by 2029. Mugs have similar benefits to customized t-shirts, with the latest trends able to be quickly adapted and added to products or with customers able to add their own designs. However, they also have the benefit of being a better gift than other options on the customized market.
One of the benefits of mugs is that they are a great seasonal product. Their demand throughout most of the year remains steady. However, in November and December, the demand for the product skyrockets, and sales are often equal (although lower) during the rest of the year.
Pet products and especially dog products are always on a rise.
4. Conversions on Shopify Print on Demand is Better than the Average Shopify Store
The average Shopify store has a conversion rate of 1.5%. This is significantly less than the average eCommerce store which can have a conversion rate of 2.5%. However, when a Shopify store is selling Print On Demand products it's 2.31%. This is still lower than the average conversion rate for retailers but it is also 53% better than other brands on Shopify.
However, there are ways that you can increase conversions on your Shopify Print On Demand business. For instance, you can use a better theme that loads faster. For every second that your website takes to load, the website will lose 7% revenue. Numerous themes can load within less than a second.
Another option is that you can add videos to your product pages. Websites like Printful and Printify have video marketing services where customized, Print On Demand products can have a unique video produced for them. Videos are known to improve conversions by up to 80%.
There are also ways that you can use urgency with Print On Demand products. While you can't use stock levels, there are ways to add urgency with discount cut-off times, or delivery cut-off times. Another option is to use social signals to improve trust with your audience. Numerous social signals can be used which include reviews, sale notifications, and more.
Shopify conversion statistics show that the best place to get converting traffic is email, which has a 4.3% conversion rate. Social media is a poor location for conversions. Only about 1% of traffic from social media converts, which is pretty low.
Interestingly, it is also important to have websites converted for mobile use. Research has shown nearly 80% of sales on Shopify stores are made via a mobile device. This is above the average of the industry, where only 51% of sales are made via a mobile device.
5. Profit Margins for Print-on-Demand Products are up to 20%
The average profit margin that is made for Print on demand products is between 15 and 20%. This can be a good level, but it does mean that brands need to sell a lot of products for a good level of income. For instance, a brand that is selling a t-shirt for $10 will only be making a $2 profit per product sold (not including other business costs).
Therefore, for a brand to make the average income in the US, the business needs to sell 42 products per day. This can be very challenging to do and you will need to do some very good marketing to compete successfully.
Research has shown that the average revenue per customer on Shopify was $72. Those who earned less than $33 per customer were in the bottom 10% of revenue. And those who were in the top 10% were earning more than $226 per customer. However, this doesn't include costs. So based on the revenues, those making $72, the average, were only earning $14 per customer in revenue and would need to have six sales per day to equal the average US salary.
If the average conversion rate is 2.3%, then a Shopify Print On Demand store needs to attract 261 visitors per day or 7900 per month. Based on eCommerce standards, 46% of stores get between 1,000 and 15,000 visitors per month and 19.3% get between 15,000 and 50,000 visitors per month.
Improving traffic levels is a hot topic. Many brands think that social media is a great location for using paid advertising, PPC, affiliates, and other options. However, research has shown that SEO and email marketing are far better. There are lots of SEO apps that can help brands to achieve great success on Shopify.
6. Print on Demand Products can be Delivered within Five Days
While nearly half of all customers expect that products that have been personalized should take longer to deliver, they still don't expect to wait forever. That is why many print on demand services offer products to be delivered within five days. For domestic markets, like those who are operating in the US or UK, printing and shipping can take less than two days. This is comparable to many other retailers who can ship their products in roughly the same amount of time.
Research into fulfillment has found that the average shipping time does depend on the cost of shipping as well. For instance, the average domestic shipping time is between one and four days depending on the size of the package. And it can also depend on the distance from the retailer/warehouse/printer.
However, when a business is offering free shipping, the delivery times for the customer can be between four and five days. It doesn't seem though that this makes a difference to customers making a purchase. Customers expect free shipping to take longer and 59% of consumers are willing to spend more money with a brand to get free shipping.
However, there are some negatives to longer delivery times with shipping. Research has found that for every 0.82 days that delivery takes to reach a customer, the customer will lower their review by one star after the expected delivery time. The average expectation of customers for personalized products is seven days.
Customers who are ordering from foreign markets expect deliveries to take 2.5 times longer and therefore will be happy with a delivery time that is about 18 days for the delivery of their orders. This is a significant amount of time and most Print On Demand companies can make this. Therefore, positive reviews can be expected.
7. The Best Selling Product Color is Black
According to statistics, the best color for Print On Demand products is black. Therefore, when you are designing Print On Demand products like t-shirts, mugs, yoga pants, and other items, you should ensure that your products look good in black. You might also want to ensure that they look good in other colors like white, red, and others.
When a retail technology firm analyzed 183,000 dresses that were available online, they found that 38.5% of the dresses were in the same shade of black even if they were completely different designs. Only about 10.7% were in the second most popular shade white.
This offers a clue on how marketing should be done for clothing. If black is a very popular color for retailers, all products that are offered should be marketed in black. This could improve the number of products that are added to a basket. This is even if the product is offered in different colors. Brands might also be able to sell more by having products in a black version. Black is known to improve sales because it represents luxury and black is often sold to a male audience.
8. Home Decor Products Sold 237.77% More in 2020
In 2020, when the Covid pandemic was in full swing, people spent more on their homes than ever before. And the personalized and Print On Demand product options were in huge demand. According to research by Printify, the market grew by 243.77% in the first six months of the year. And since then the market doesn't seem to have slowed down as there are still restrictions in place and people are spending more time at home than on excursions.
Some of the most popular products that were sold during this time were canvas gallery wraps (2.19% market share) and premium vertical posters (1.35% of products sold). These products were within the top 15 products that were sold by stores on Shopify using Printify in the first six months of 2020.
Canvas and vertical posters are very easy products that can be designed and made more relevant. Therefore, they are great for those who've got creative skills.
9. Printify is the Main Source of Revenue for Print On Demand Shopify Stores
When questioned on who their main source of revenue was for their Print On Demand store, 25% of 277 respondents in 2020 said that Printify was their primary source of income. There are several reasons why Printify might be one of the best for Print On Demand business models. For one, they offer one of the fastest printing services, able to send out orders within two days and delivery within five days for most domestic orders.
They also have printing offices around the world
The quality of their products is also considered one of the best in the industry so they have a low complaint rate. However, 6% of business owners who use Printify say that they are using the brand to print and ship their products because they don't have enough time to complete these roles themselves. However, there might also be a cost-effectiveness issue. One in ten of the respondents said they started their Print On Demand business because they lost their job during the pandemic and they needed to find another source of income.
Of those who started to use Printify to start their Print On Demand business, 45% of them said they had no plans or need to return to a traditional employed role in the future. Therefore, these people must be making enough money to sustain themselves and live better.
10. 62% of All Print on Demand Sales Were Clothing
Clothing is one of the most popular products to be sold on the print on demand stores. Nearly two-thirds of all Print On Demand sales were clothing. And a third of the top 15 selling products on Printify were t-shirts of different designs. In September 2021, the best-selling Print On Demand product was a unisex jersey short sleeve tee, it accounted for 25.32% of items sold through their partner programs. In addition, 18% of those sales were black.
The most popular product in September 2021 that was not a clothing item was Kiss-Cut stickers. They contributed to only 3.76% of the items sold. Mugs accounted for 3.46% of all sales in the same month.
11. The Popularity of Facemasks is Dwindling with an 80% Reduction in Demand
Facemasks in 2020 were very popular and accounted for nearly 12% of all sales that were made through Printify. However, by September 2021, they accounted for 1.9% of all goods sold through Printify.
There are a couple of lessons in this. The first is that old products on print on demand might no longer sell. What is popular one moment might not be popular in the next year. Therefore, to ensure that decision fatigue is not pushed upon customers, which can reduce conversions, a regular review of product sales and discontinuation of products is important for any Shopify Print On Demand store.
However, there are also advantages to the Print On Demand model. A traditional model might have the seller with a warehouse that is full of facemasks that they have to sell. This can mean that the seller is forced into offering a sale or providing them for free to clear space from their warehouse. Profits can be slashed or they can make a loss on certain product lines.
With Print On Demand, no such problem exists. Product lines are not purchased in bulk before a sale is made. Each product is only bought and paid for after the sale has been made. Therefore, costs are less and there is no reduction in profit forced upon the seller to clear space.
There have also been other times when a product has fallen out of favor. For example, mouse mats are not as popular as they used to be because more people are now using laptops rather than desktops.
However, there are still sales for these products. Therefore, retailers might consider listing a few select options for the customers and changing them out regularly. But there certainly isn't the need for the brands to maintain a large inventory of designs.
12. The Holiday Season is Big Business for Print on Demand Sales
When it comes to the biggest period for Print On Demand sales, the holiday season or gifts is one of the biggest. Personalized gifts are worth $23 billion worldwide. And most of these sales are made in November and December. In 2019, the average US Consumer bought 15 gifts with 30% more sales of personalized gifts than any other month.
In the gift market between Thanksgiving and Cyber Monday in the US, the total number of retail sales was $28.5 billion. About one in ten consumers spend money on gifts during the 2019 holiday season and 25% of consumers had completed their holiday season before Cyber Week.
How shoppers made payments for their gifts was very set. More than half of customers (52%) will use their savings to pay for gifts while 42% will use credit to buy gifts.
Using this information it is important to realize that brands in the Print On Demand market can't wait until November or December to think about Christmas gifts. They need to have these planned and ready to go by October. Otherwise, they risk missing out on potential sales. However, there is a hint that consumers aren't too worried about cyber week deals as most have completed their purchases by then.
13. There are 100s of Print on Demand Suppliers
One of the first things that Print On Demand sellers need to do is to choose a supplier. The supplier needs to be a company that has the products that you want to sell at the right price. It is also useful to have a seller that has printed based near your audience. A good supplier will have several printing locations offering you the chance to expand your market and potentially earn more money.
The challenge can be selecting the right Print On Demand supplier as there are 100s that are available across the world. Some of them offer select options, like printing clothing or homeware. Or you can have several Print On Demand suppliers who provide the best product that they can offer you.
Most of these Print On Demand suppliers have their own app on the Shopify app store. Or they are connected to a multi-supplier app. This makes their management, payment, and monitoring easy.
Final Word: The 13 Best Shopify Print on Demand Statistics
There are numerous Shopify Print On Demand opportunities for you out there. And above are statistics that can help guide your performance and strategies to ensure that you make the most of them. While it is a saturated market, there is room for growth and new businesses. All you need to do is ensure that you have the best practices ready.
FAQs
What is the best-selling Print on Demand product?

The best-selling Print On Demand product is a t-shirt. About 50% of sales of print on demand products are t-shirts and a fifth of those sales are in black. Therefore, sellers need to ensure any design that is added to their store looks good in black as well as other colors.

Is Print on Demand the same as dropshipping?

There are many similarities between Print On Demand and dropshipping. The major difference is that mainstream dropshipping doesn't have any customization of the product, the products are the same regardless of the organization or the customer. With Print On Demand, the brand or the customer makes the product unique and it is sent out using their designs, printed on an as-needed basis.

Can you sell Print on Demand products globally?

You can establish a Print On Demand product store from anywhere in the world and sell internationally. All you need is to ensure that your supplier can supply your product to your audience. This could be international shipping or it could be the printer has printing offices across the world where they can offer quick delivery.

How much profit can you make per product with Print On Demand businesses?

Businesses that sell Print On Demand products should look to make between 15-20% profit on each product that they sell. This means for a $20 t-shirt, you should be charging $24 or more for the product. This might make products more expensive than traditional products, but research has shown that customers are willing to pay more for customized products.

Are Print On Demand products delivered directly to the customer?

All Print On Demand products are delivered directly to the customer. This is done by the Print On Demand supplier and the price for the delivery will be included within their services. Therefore, the customer will get their products quicker and easier.

When is the best time to sell Print On Demand products?

There are numerous times when you will want to sell Print On Demand products. However, there is often a surge in demand around the holiday season. This is because a lot of Print On Demand products are good for gifts and this is the key time. Holiday seasons often see a 30% growth in sales.

Is the Print On Demand market going to grow?

The print-on-demand market is set for a period of high growth. More consumers are looking for unique or personalized products and there are lots of ways that brands can offer this. During the pandemic, print-on-demand homewares were sold in large quantities. Clothing and mugs are popular products as well.

What is the most effective marketing method for print-on-demand products?

There are numerous ways that you can market your print-on-demand business. One of the best ways to market though is through SEO and email marketing. These have the best conversion rate of any platform. The worst option is to market your brand through social media which has a low conversion rate.

Do you pay taxes on print-on-demand products?

Yes, you pay taxes as you would with any other product or service with print-on-demand products. The taxes that are due will be different based on where you are selling, who you are selling to, and what you are selling. If you are in doubt, speak to your local government, a tax advisor, or an accountant and they will provide you with the best advice.

Are there white-label print-on-demand products?

Yes, there are products where your brand can be added to them on the clothing label or outside packaging that provides a better brand recognition to the customer. This is usually more expensive, but it can be a good way to get more customers to return.
Avi Klein
Vast experience in the online world. SEO expert, Web developer and consultant to several online companies.
Read more...
. Read more about
our approach
to reviewing themes and plugins.