10 Best Shopify QR Code Generator Apps – [2023]
Last modified: May 26, 2023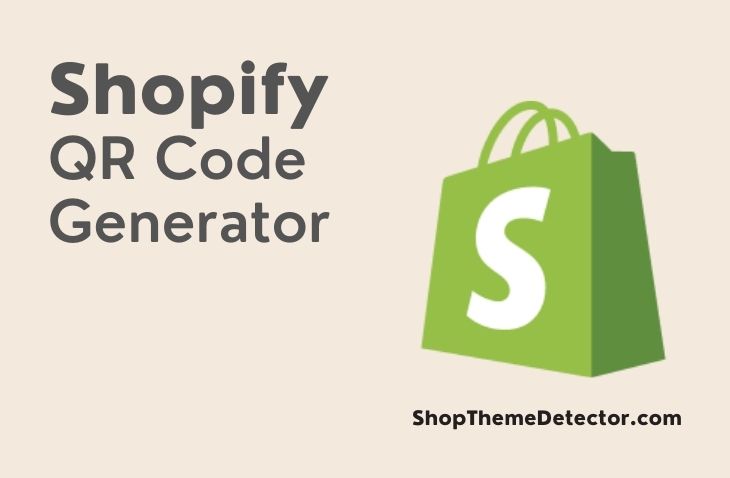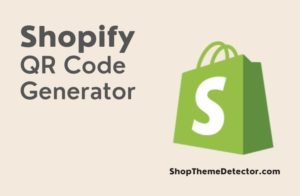 #
Image
Name

Get a Free Custom Shopify Store
1

FREE Returns Portal

2

Kodbar: Barcodes & Labels

3

QR Code Designer

4

My QR Code

5

QR Codes ‑ Super QR Codes

6

Contactless QR Codes

7

Shopcodes

8

All in one ‑ QR Code Barcode

9

2HAC Studio Bulk QR Codes

10

Elfsight QR Code

Show More
QR codes are a very useful tool. They can be used for many purposes, but to get your customers to use one, you must first generate them. Therefore, you need one of the Shopify QR code generator apps.
What can Shopify QR Code Generator Apps do?
The Shopify QR code generator apps are simple tools that help you manage your QR codes. Then customers can use these for various functions. For one, customers can add products to their cart while shopping in a store when they see a QR code.
Customers can also use QR codes to process returns, respond to marketing and interact with your brand. Therefore, you can make the experience of your customers much better and this can lead to more sales, higher levels of customer retention and more.
So what are the best Shopify QR code generator Apps? Here are a list of the top contenders.
Filter between free and paid
FREE Returns Portal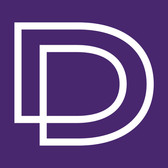 This app allows you and your customers to manage the return of products easier by using a QR code. The customer can choose a location to return orders, give a return a reason and then update them on the return/refund status with fully branded communications. The app allows for a fully digitalized end-to-end returns process that can provide you with peace of mind and more time to complete other work.
All communications between your brand and the customer is done through branded communications and there are options to make the entire process completely paperless. To help with the process, the app will generate delivery QR codes that will make the whole process simple.
To set up, all you need to do is to download the Shopify app and then complete a contact form with the Doodle returns team. They will then do the rest. This app is, however, only available within the US.
FREE Returns Portal Highlights:
All communications between you and your customers is done through professional communications.
Fully digitalized end-to-end returns system.
Paperless returns system.
Fully integrated returns tracking for you and the customer.
Kodbar: Barcodes & Labels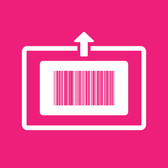 This app will automatically generate and assign barcodes and QR codes for your products. If you already have these, then you can upload them to your website and the app will help you assign them to products. The app can automatically generate 128 barcodes for existing and new products that can be used for local sales or manage your stock lists. You're also able to adjust the length of the barcodes to make them compatible with Google Shopping.
You can choose which collections receive the barcodes by defining the custom filtering rules to find the products. And if there are products that already have them in there, you can stop the generating process, upload existing barcodes and then assign them. This can all be done through an innovative drag and drop designer interface.
There is also integration so you can print product labels from the product detail page or variant detail page. Or you can do this in bulk from the product list page. The app can also allow you to print the exact number of labels you need by reading the number of items in stock and then printing that number.
Kodbar: Barcodes & Labels Highlights:
Generate, assign and print all kinds of barcodes including QR codes.
Easy to use interface that helps you generate and design codes.
Can print exactly what you need based on stock levels.
Integration with printing services for you to make managing stock easier.
QR Code Designer
This app allows you to make your offline to online conversions easier with QR code. You can use the app to generate a dynamic QR code that allows you to change the destination of the QR code at a later date without having to regenerate the QR code. Therefore, old marketing materials can still retain their value, even after a campaign has ended. There are more than 100 styles of QR codes you can design from this app, or your can upload your own custom image into the QR code.
The QR code can then be used to redirect users to a particular website page. This could be your website, a product or cart page (with/without products). You can also link to blog posts and more to help engage users on your website with ease.
There is free support with a USA based team and there is lots of server and data protection to help you make the most of your campaigns.
QR Code Designer Highlights:
A free app that helps you generate QR codes.
Easy to use.
Can send customers to any content on your website.
USA based support team, should you need it.
My QR Code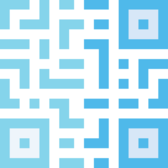 This app is useful and convenient for helping you create your own custom QR codes. You can generate a dynamic or static QR code that can link to your product pages, website, text, email, SMS and more. Then you can send this to customers, friends or print it on marketing materials so customers/patrons can use the code for the intended use.
The QR code can be used to get customers to call you as well, which prevents the customer from dialing the wrong number. And each QR code can have a password to protect your information.
The app is free and therefore, you can get your campaigns interacting more without increasing costs.
My QR Code Highlights:
A free app that helps you generate QR codes for your website.
Create static and dynamic QR codes that can help you improve marketing results.
Use codes to complete many actions on your website.
Password protect QR codes if you would like to keep core information safe.
QR Codes ‑ Super QR Codes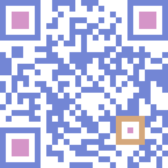 This app allows you to download an unlimited number of customized QR codes and then use them in campaigns that can range from printed marketing materials to emails. The Dynamic Link QR codes can be changed so when a campaign ends, the QR code can be linked to another address or action. Therefore, you don't lose customers who might pick up an old campaign.
The app can also be used for generating QR codes for Wifi, SMS and WhatsApp. Therefore, there are new ways that customers can keep in contact with you.
The QR codes can be downloaded directly from your product details, variant details, collection details and discount detail pages. All these codes are supported by Shopify POS.
QR Codes ‑ Super QR Codes Highlights:
Add unique QR codes to your website and marketing materials.
Assign dynamic or static QR codes to certain actions.
Can assign QR codes to WiFi, SMS and WhatsApps options.
Can change the destination of the QR codes when the campaigns end.
Contactless QR Codes
QR codes have always been a fast and convenient way to move campaigns forward. However, there has always been a problem with adoption, especially within the USA. However, with Covid, their take-up has become more common as they're a good way to add social distancing to interactions. However, they've always been a good way to improve the customer engagement and experience on your website and offline.
This app allows you to utilize QR codes in three different ways. You can send promotions to your customers using Facebook messenger, send customers to a store product page, send customers to a checkout page with particular items already populating their cart. You can generate these QR codes easily within the app.
There are also ways that you can add an optional announcement bar widget to your website. This can be independent to your QR code campaigns or it can be related, the option is yours.
Contactless QR Codes Highlights:
Add codes to your campaigns with ease.
Works both online and offline.
A free app that helps you to keep costs low.
Can include an announcement bar on your website.
Shopcodes
This app allows you to have scannable QR codes that can link customers directly to products that you want to promote. Customers can then add the products to their cart and complete the transaction within a few clicks. It prevents customers from having to manually find the products on your website, which can be hard on mobile devices. Therefore, high levels of conversions can be attained on your website.
The app allows you to create and customize QR codes with ease. And you can incentivize the purchases using the QR code by adding a discount with the code. And to help you realize how successful your campaigns are by tracking conversions and traffic from your QR codes.
And if you need to make changes, there are ways that you can edit the QR codes to change destination and more. The QR codes can be located anywhere on your website, printed marketing materials or on social media.
Shopcodes Highlights:
Add a QR code to your marketing materials.
Send customers direct to a website page/product page.
Configure the QR code so you have a discount attached.
Easy to use app.
All in one ‑ QR Code Barcode
This app allows you to create a QR code that will link your clients directly to products on your Shopify store. Your clients will be able to scan the code using a mobile device and then make the purchase within a single click, shortening the purchasing journey and making it easier to convert customers. And you can organize your products, each with their own unique, customized barcodes.
You can add any text or data that you want to appear along with your barcode. There are other elements that you can add to your QR code such as content, label, label position, font and image. You're also able to generate a new barcode to be used on a website or in printed materials.
All in one – QR Code Barcode Highlights:
Add what content you would like to appear with the QR code with ease.
Can be used to label products within your store.
Easy to create and assign QR codes for your marketing campaigns.
Customers can use QR codes to add the product direct into their cart on your website.
2HAC Studio Bulk QR Codes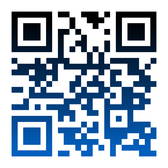 This app allows you to have barcodes that can link directly to products on your online store. Then customers can make the purchase on their phones within a single click. You can integrate pre-existing barcodes/QR codes with ease or you can generate the QR codes to be used online or on printed material.
The customer can also have repeat purchases with ease.
All QR codes generated can be made aesthetically pleasing. And you can customize exactly where the QR code takes the customer with them going to product pages or to the shopping cart with the product already in the cart.
2HAC Studio Bulk QR Codes Highlights:
Can be used with online or printed materials.
Can link directly to a product or to the cart with the products already in cart.
Quick and easy to use the generator to create QR codes.
Repeat purchases are also available.
Elfsight QR Code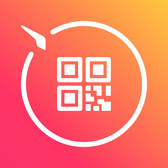 The Elfsight QR Code app is a powerful tool that allows you to create a QR code that will enable many actions. For instance, the scanner can be taken to a website, share a URL, show directions to a location, send an email and more. The widget is highly customizable. You can adjoin a title, caption, icon and logo all from the library that is provided for you. Or you can create your own from scratch within the building widget.
The app makes QR code generation and use really simple. You can add the QR code to your website or printed materials to help support your brand's marketing activities. If there are any problems, there is also the option to contact the support team. They will be able to guide you through the creation and management of the QR codes on your website.
Elfsight QR Code Highlights:
A powerful tool that can help you build a better marketing plan.
Generate QR codes with ease.
Assign QR codes to numerous actions.
Easy to use, but support is available if you need it.
Final Word: The 10 Best Shopify QR Code Generator Apps
Above are ten of the Best QR code generator apps that you can use on your website. Which one will you install? Let us know in the comments below.
Avi Klein
Vast experience in the online world. Shopify Expert, SEO expert, Web developer and consultant to several online companies. Read more about
our approach
to reviewing themes and apps.