Top Tips for Selling Necklace Print on Demand Products
Last modified: October 11, 2023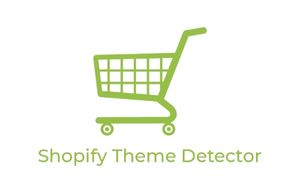 If you're looking to sell necklace print-on-demand products, then you might want to consider some of the top tips that are below. These tips are there to help you maximize the profitability of your website and can be implemented easily on Shopify.

Key Takeaways
1
Selecting the right print-on-demand printer focusing on product quality is crucial for business growth.
2
Word of mouth from satisfied customers can significantly amplify your brand's reach and reputation.
3
Utilizing the best Shopify print-on-demand apps can streamline the process and enhance efficiency.
Recommended: 14 Best Shopify Print-On-Demand (POD) Apps – [2023]
#
Name
Image

Get a Free Custom Shopify Store
1

Printful

2

Printify

3

SPOD

4

CustomCat

5

teelaunch

6

JetPrint

7

AOP+ Easy Print on Demand

8

T-Pop

9

Two Fifteen

10

WC Fulfillment

11

Factory4me

12

Pixels

13

Riverr

14

Print Partners

Show More
Choose the Best Printers for your Products
The first thing that you need to do is to select the base products that you need to sell. There are lots of printers that allow you to sell necklace print on demand products. You can find a list of the best Shopify print on demand printers on this list of the best POD apps.
You want a printer that offers you a mixture between cost, customer service and product quality. The priority should be on product quality because word of mouth from customers can help you grow.
Email Marketing
Jewelry has one of the highest abandoned cart rates. Therefore, you want to be able to bring back customers to your store. This can be done through normal email marketing campaigns or using abandoned cart emails.
Both of these options have a high ROI with abandoned cart emails being able to offer a $5-6 per email sent and email marketing generally providing an ROI of $38 to $44.
Videos
One of the biggest problems you're going to have with your marketing is getting people to visualize the product. Therefore, take advantage of video apps that can help you create videos on your website about the product. Some printers, like Prinful, can also help you create numerous product videos.
Videos on product description pages can help conversions too with shoppers 174% more likely to purchase after watching a video.
Social Media
Instagram and Facebook are going to be the big social media platforms for your brand. They have a large user base, support videos and can connect direct to your products with ease. You can also use apps that allow you to automate much of your social media content to promote your necklaces.
Be sure to get at least one post out on social media every day if you can.
Add SEO to Products
Be sure that you're optimizing all your pages for the best SEO practices. This includes using the best keywords for each product you have. There are lots of different keywords that you can use and there are ways that you can use SEO Booster and other SEO apps to help you improve your website's rankings.
Another thing to consider is the speed of the website. This can improve your rank on Google and other search engines as well as improve revenues. For every second that it takes for your website to load, you will lose 7% of your revenue.
Enhancing Product Quality and Design
Product Creation and Design
In the competitive world of print-on-demand necklaces, the uniqueness and quality of designs are paramount. It's important to offer products that not only catch the eye but also resonate with the individual tastes of a diverse audience.
Ensure that every piece offered is crafted with precision and creativity by utilizing advanced tools and software, like RhinoGold and 3Design, to bring intricate and appealing designs to life.
Choosing the Right Suppliers
Selecting a reliable print-on-demand necklace supplier is a critical step in ensuring product quality and timely delivery. Evaluate suppliers based on factors such as pricing, quality, production speed, and customer service.
Establishing connections with top suppliers ensures that every piece is crafted with excellence and delivered promptly. Additionally, placing sample orders to assess the quality and service firsthand guarantees that our customers receive nothing but the best.
Quality Assurance
Quality assurance is ingrained in every step of the process. From the initial design phase to the final delivery, it's essential to ensure that each product meets the highest standards of craftsmanship and quality.
Thorough inspections and quality checks are conducted to identify and address any potential issues. This meticulous approach ensures that every necklace delivered to customers is a masterpiece in its own right.
Optimizing the Online Shopping Experience
Professional Online Storefront
An online store is designed with the customer in mind, offering an intuitive and seamless shopping experience. Every product is showcased through high-quality images and detailed descriptions, providing customers with all the information they need to make informed decisions.
Implementing user-friendly navigation and efficient contact options ensures that assistance is always just a click away.
Pricing Strategy
Pricing is a critical aspect that needs to be handled with utmost precision, achieved by striking a delicate balance to offer competitive prices without compromising on quality.
Optimizing pricing strategies helps cater to the diverse needs of our customers and ensures the sustainability of the business.
Effective Marketing
Marketing strategies are tailored to reach and engage the target audience effectively. Platforms like Instagram, Pinterest, and Facebook are used to showcase unique necklace pieces, drawing attention to their quality and design.
Proven tactics are employed to enhance visibility and attract potential buyers, ensuring that these exquisite pieces of necklace find their rightful owners.
Benefits of Selling Necklace Print-on-Demand Products
Minimal Investment
One of the significant benefits is the minimal upfront investment required. Print-on-demand allows for offering a wide variety of designs without the need for bulk inventory, reducing financial risk and storage needs.
Items are only produced as orders come in, ensuring efficiency and cost-effectiveness.
Customization and Variety
Customers love the customization options and variety offered. Print-on-demand enables the provision of personalized and unique designs effortlessly.
Quickly adapting to trends and customer preferences, it offers an ever-evolving catalog that caters to diverse tastes and preferences, enhancing customer satisfaction and loyalty.
Scalability and Flexibility
The print-on-demand model offers incredible scalability and flexibility. This enables easy expansion of the product range and adaptation to market demands without significant investment or risk.
The automated production and fulfillment processes also provide the opportunity to focus on marketing and customer service, which drives growth and ensures a positive customer experience.
Conclusion: Top Tips for Selling Necklace Print-on-Demand Products
Above are 5 top tips for selling necklace print-on-demand products. It is a potentially lucrative business option for you with a market worth $323.98 billion in 2020. Use the tips above and you could have a good living.
Note that some of these tips would work for other products as well such as Watch bands or jeans for example.
FAQs
How can I optimize the shipping process for necklace print on demand products?

Explore different shipping options, consider offering free shipping promotions, and provide clear and accurate shipping information to customers.

What customization options can I offer to customers for necklace print on demand products?

Options can include different materials, pendant shapes, engraving options, and packaging customization to enhance the customer experience.

How can I effectively price my print on demand necklaces?

Set a strategic price that balances customer affordability and business profitability. Conduct market research, factor in production, marketing, and shipping costs, and determine a value-driven price.
Avi Klein
Vast experience in the online world. Shopify Expert, SEO expert, Web developer and consultant to several online companies. Read more about
our approach
to reviewing themes and apps.