Top Tips for Selling Necklace Print on Demand Products
Last modified: March 20, 2022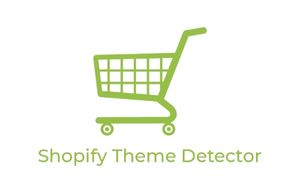 If you're looking to sell necklace print on demand products, then you might want to consider some of the top tips that are below. These tips are there to help you maximize the profitability of your website and can be implemented easily on Shopify.
Choose the Best Printers for your Products
The first thing that you need to do is to select the base products that you need to sell. There are lots of printers that allow you to sell necklace print on demand products. You can find a list of the best Shopify print on demand printers on this app list.
You want a printer that offers you a mixture between cost, customer service and product quality. The priority should be on product quality because word of mouth from customers can help you grow.
Email Marketing
Jewelry has one of the highest abandoned cart rates. Therefore, you want to be able to bring back customers to your store. This can be done through normal email marketing campaigns or using abandoned cart emails.
Both of these options have a high ROI with abandoned cart emails being able to offer a $5-6 per email sent and email marketing generally providing an ROI of $38 to $44.
Videos
One of the biggest problems you're going to have with your marketing is getting people to visualize the product. Therefore, take advantage of video apps that can help you create videos on your website about the product. Some printers, like Prinful, can also help you create numerous product videos.
Videos on product description pages can help conversions too with shoppers 174% more likely to purchase after watching a video.
Social Media
Instagram and Facebook are going to be the big social media platforms for your brand. They have a large user base, support videos and can connect direct to your products with ease. You can also use apps that allow you to automate much of your social media content to promote your necklaces.
Be sure to get at least one post out on social media every day if you can.
Add SEO to Products
Be sure that you're optimizing all your pages for the best SEO practices. This includes using the best keywords for each product you have. There are lots of different keywords that you can use and there are ways that you can use SEO Booster and other SEO apps to help you improve your website's rankings.
Another thing to consider is the speed of the website. This can improve your rank on Google and other search engines as well as improve revenues. For every second that it takes for your website to load, you will lose 7% of your revenue.
Final Word: Top Tips for Selling Necklace Print on Demand Products
Above are five top tips for selling necklace print on demand products. It is a potentially lucrative business option for you with a market worth $323.98 billion in 2020. Use the tips above and you could have a good living.
Avi Klein
Vast experience in the online world. SEO expert, Web developer and consultant to several online companies.
Read more...
. Read more about
our approach
to reviewing themes and plugins.