10 Good Apps for Shopify – [2023]
Last modified: June 4, 2023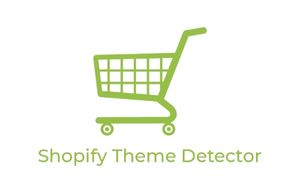 #
Image
Name

Get a Free Custom Shopify Store
1

Beacon Fraud Protection

2

Onollo

3

Vitals

4

Judge.me Product Reviews

5

Sales Rocket

6

Sales Notification | Sales Pop

7

KILATECH Free Shipping Bar

8

Ultimate Sales Boost

9

Privy

10

Omnisend

Show More
When you run a Shopify store you'll want to make sure that you have helpful apps supporting the functioning of your website. It can be challenging to make sure your Shopify store stands out from the crowd and that you can attract customers and get them to return.
There are lots of options for you to increase your revenues, obviously increasing your sales is going to be your main aim and there are many ways to do so. From offering social proof to providing offers such as BOGO, upsells, and cross-sells etc there are lots of ways to increase order values. Other useful ways to increase order value are to add a shipping bar for example or sales notifications of when other costumes have made a purchase.
In this article, we showcase ten good apps for Shopify.
Why choose a Good App for Shopify?
There are many good apps available for Shopify that can support your Shopify website. We have a variety of apps for you to take a look at. There are security apps that can help you detect fraudulent activity on your website. Some of the apps can help you with automation such as email and social media posting to help free up your time.
Some apps offer a lot of different functions that can help with increasing sales with gamification like spin the wheel, upsells, cross-sells, bulk purchases, and shipping bars for example. Apps that help you collect reviews and collate them on your Shopify store are great for increasing social proof as are buttons.
For a good app, you'll want it to be fast loading, to work well on all devices, and be optimized for search engines so it doesn't slow down your website. You'll either want an easy-to-use app or one that has customer support unless you have some knowledge of website design. Not all of the apps are free but many offer a free pricing option or even a free trial.
A good app will be customizable so it can be tailored to fit in with your branding. There might be a variety of templates or designs to choose from. You should be able to alter the parameters and locations of buttons for example and you must be able to A/B test to determine the best options for your Shopify store.
So, Which of These 10 Good Apps for Shopify Will You Choose?
Filter between free and paid
Beacon Fraud Protection
This app offers your store advanced fraud protection to help protect you from fraudulent orders and chargebacks. It uses several fraud identification filters like VOIP, invalid addresses, CVV codes, etc. It also checks for suspicious behaviors. It enables you to customize flagging and blacklist options to suit your needs. There are tracking options for credit card fraud and promotional abuse etc. This app aims to help you spot fraud on your website while reducing false red flags.
Beacon Fraud Protection Highlights:
Defend against fraudulent orders and chargebacks.
Stop fraud before it happens.
Various fraud filter-related data.
Customize the parameters.
Onollo

This app is great for helping you auto-post social media posts on a variety of social media platforms. These include Facebook, Instagram, Twitter, etc. The AI will predict the best time and frequency of these posts that can have a variety of content such as photos, videos, etc. You can also share content across social media using the Content Cloud. This app will help you maintain a presence across all social media platforms.
Onollo Highlights:
Auto-post social media posts.
Post a variety of media.
Includes photos, videos, products, etc.
AI will predict the best timings and frequency.
Vitals

This app offers a variety of features to support your website management. It is also available in many languages. You can collate and import reviews and choose how they are displayed.
Reviews are essential as trust factors. You can also add buttons. There are features to increase sales like countdown timers, cross-sells and upsells, and frequently bought together buttons.
There's also customer support with this app and it works with all Shopify themes. It's also great for SEO (search engine optimization).
Vitals Highlights:
Available in numerous languages.
Collate and display reviews.
Add buttons and timers.
Works with all Shopify themes.
Judge.me Product Reviews

This app will help you with reviews and has lots of great features. You can customize your emails to suit your branding and make the most of photo and video reviews. By collecting reviews from customers wearing or using your products you can create a community around your products and demonstrate a lot of social proof. Great reviews will also help improve your SEO (search engine optimization).
If you need help with this app there's also a 24/7 customer support team. There is also a fee plan available and the paid plan is very affordable. You can also easily migrate from another review app you're using.
Judge.me Product Reviews Highlights:
Request photo and video reviews.
Improve your SEO.
24/7 customer support team.
An affordable app with a free plan is available.
Sales Rocket

This app offers over 35 functions to improve sales. It includes gamification like spin the wheel. It also will help you increase conversions by offering discounts, exit intent pop-ups, cross-sells, etc. There are also shipping bars and countdown timers you can add to increase sales. You can also increase your email subscribers and create a lot of social proof with this app.
SALES ROCKET Highlights:
Over 35 functions to help you improve sales.
Add gamification options.
Include exit intent pop-ups.
Use countdown timers and shipping bars.
Sales Notification | Sales Pop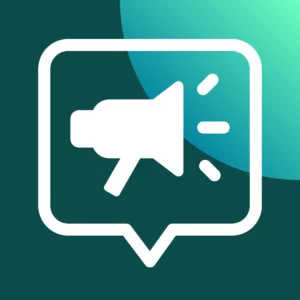 You can use this app to help you add urgency to your website by offering FOMO (fear of missing out) elements. You can achieve this by adding a notification when a customer enters a product into a cart. There's also the option to add a visitor counter to show how popular your store is. This app can be customized to suit your brand in many ways.
Sales Notification | Sales Pop Highlights:
Increase sales on your website
Add FOMO elements to your store.
Can be customized to suit your brand.
Notifications when other customers add to the cart.
KILATECH Free Shipping Bar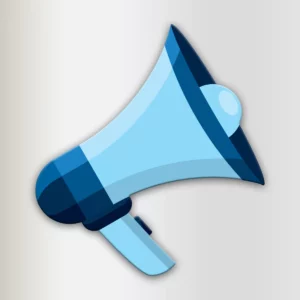 With this app, you can increase your sales by offering free shipping when customers spend a certain amount. This can help to increase order values. You can display a shipping bar that can be customized. You can also have a different shipping bar depending on your location or currency etc.
Ultimate Free Shipping Bar Highlights:
Display a shipping bar on your website.
Increase order values.
Customize the shipping bar.
Change limits depending on location and currency etc.
Ultimate Sales Boost

You can add urgency elements with this app across your website. You can also have countdown timers on product pages. You can also include BOGO (buy one get one) content to encourage upsells, countdown timers on product pages and upsell messages to help increase the value of your orders. You can also add sales stickers to products.
Ultimate Sales Boost Highlights:
Improve sales on your website
Use FOMO to create urgency.
Add BOGO offers.
Add sales stickers to products.
Privy

This app is a well-respected email marketing app that works with your Shopify website. You can use this app to attract new and old customers to make sales from you and split test campaigns to choose which performs better than others. There are numerous customer-based triggers you can use to start campaigns and you can see how they're performing. This app can help you make the most of sales.
It also integrates with other email marketing software. You can add exit intent pop-up banners and more to your website to encourage email sign-up. There are various triggers to choose from for activating these.
Privy Highlights:
A trusted email marketing app.
Get going within minutes.
Exit-intent popups, banners, and more.
Customize the website visitors' experience.
Omnisend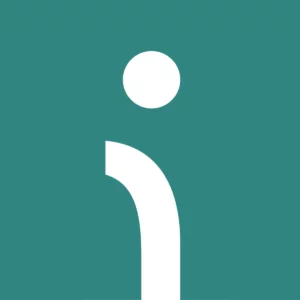 This app offers lots of features that will seamlessly integrate with your Shopify store to improve your workflows. It can help with a wide variety of functions such as SMS marketing, automation, customer intelligence list building, etc. This is a powerful app that can help support your SMS marketing. The templates are professionally designed and you can analyze your campaigns. There is a range of prices with free and premium options.
Omnisend Highlights:
Lots of marketing features.
Helps with SMS marketing.
Professionally designed templates.
Options for a variety of pricing plans, including free.
Final Word: 10 Good Apps for Shopify
In this article, we share ten good apps that will support your Shopify store. We have a mixture of apps from those that offer security functions to apps to help you with your marketing and sales. Which app will you use? Let us know in the comments.
Avi Klein
Vast experience in the online world. Shopify Expert, SEO expert, Web developer and consultant to several online companies. Read more about
our approach
to reviewing themes and apps.