How to see what Customers are Adding to their Carts on Shopify
Last modified: December 3, 2021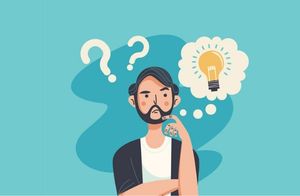 Knowing more information about the user behaviors on your website can help you to increase revenues on your website. For instance, if you know that customers add one particular product constantly to their cart and then abandon that product in favor for another product then you need to make changes to that product.
Sometimes it can be harder to know what to do when your customers are picking up products and then taking them out of the cart. Even if they make an order later or abandon the cart, you don't just get that information. Therefore, you can't make sensible decisions for your brand.
So here are some options that allow you to see what customers are adding to the cart on Shopify. This will include all scenarios including when customers abandon the cart later on or when they remove the product from the cart at some point.
Recommended: 12 Best Shopify Abandoned Cart Apps – [2023]
#
Name
Image

Get a Free Custom Shopify Store
1

Smart Push Marketing – WebPush

2

Abandoned Cart Recovery

3

Abandoned Cart Recovery Email

4

Kit Karts

5

WhatsApp Chat + Cart Recovery

6

Recapture Abandoned Carts

7

PushOwl Web Push Notifications

8

Checkoutify

9

Messenger Abandoned Cart Bot

10

Abandoned Cart Messenger

11

Cart Absolute by MDeVs

12

SINOBOT

Show More
When Customers Abandon Carts
It is fairly simple to see when customers have abandoned carts on your website. All you need to do is to go to the 'Orders' page within the 'Admin' area of your Shopify website. You can also use Abandoned Cart apps that can help you recover these orders and increase revenues.
Research has shown that about 80% of carts will be abandoned. Therefore, if you recover just 20% of your carts, you can nearly double your site's revenues. Cart abandonment apps can use email, SMS and Facebook to bring customers back and get your customers ordering again.
Seeing Products that Customers have Removed from their Cart
There are some shortcomings with Shopify. There is nothing that allows you to see the products that have been added to your customer's cart but then been removed. However, there are apps that are available to see what behaviors customers are exhibiting on your website.
Storeview is a great app, that works across devices and browsers to show you what checkouts are processed, what page visits are there and most importantly, what changes to the customer's carts have been.
By analyzing in more detail what users are doing on your website you can make changes to your website to improve conversions. For instance, if you notice that more customers are leaving your website when they enter it on a certain blog post, you can change the design of the blog post or remove it.
Or perhaps you notice that customers abandon specific products, you can look at pricing and other details to see if you can make a difference to the conversion rate.
Final Word: How to see what Customers are Adding to their Carts on Shopify
When it comes to making your website more profitable, you might want to see what products customers are abandoning before they get to the checkout. Using an app like Storeview can help you improve your business decisions by giving you the details that you need to make proper business decisions.
Avi Klein
Vast experience in the online world. Shopify Expert, SEO expert, Web developer and consultant to several online companies. Read more about
our approach
to reviewing themes and apps.