The 10 Best Shopify Shipping Rules Apps – [2023]
Last modified: January 31, 2023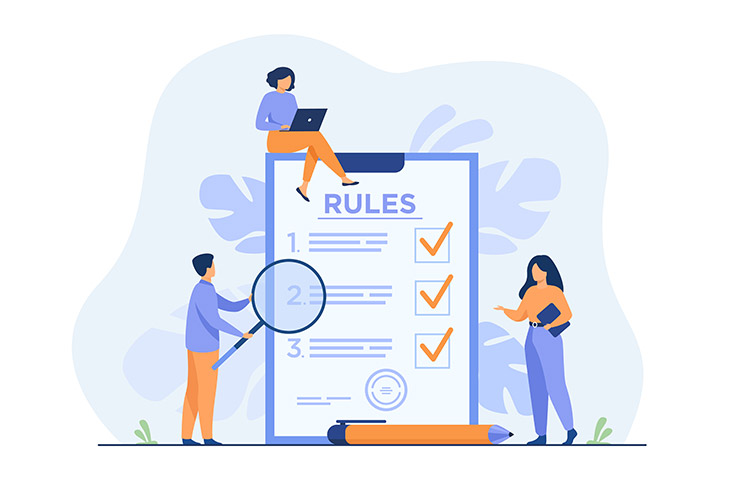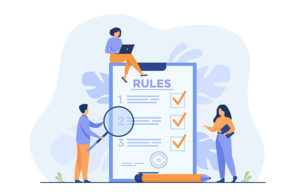 Shipping is one of the most fundamental parts of running an eCommerce business. It gets your customers' orders to them within a reasonable amount of time. The problem is that many eCommerce companies can have various options when it comes to shipping. This can include local delivery to airfreight. To help manage these you might want to use one of the numerous Shopify Shipping Rules apps.
How can Shopify Shipping Rules Apps Help your Brand?
There are numerous ways that Shopify Shipping Rules apps can help your business to be more effective at customer service and keeping costs down. There are many ways that this can be done. For one, they may allow you to block orders to certain areas. For instance, if you can't ship orders to Alaska or another country, you can program these into the shipping app.
You might also need an app that can help you with pre-orders.
Or you might have several different carriers. Some might be specialists that can carry delicate items like glassware. By using an app, you can select what products or size of orders need to be assigned to each order. This can help you save costs by sending orders out with less expensive shippers when the availability is there. At the same time, if a customer needs an order by a set date, the rules can select the right carrier to get the package there on time.
At the same time, Shopify shipping rules apps allow you to have a more profitable delivery system. Often these apps are connected to a larger account that enables you to save lots of money on your orders. Some apps claim that you can save up to 70% on shipping costs.
So what are the best Shopify Shipping Rules apps? Here are some of the options for your business?
#
Image
Name

Get a Free Custom Shopify Store
1

Shipping Rates by ZipCode

2

Easyship ‑ All in one shipping

3

Intuitive Shipping

4

Advanced Shipping Rules

5

Shipping Rules - Shipping Rates

6

Easy Shipping Restrictions

7

Advanced Shipping Manager

8

Multi-Shipping Rates

9

Customer Shipping Rules

10

Better Shipping

Show More
Filter between free and paid
Shipping Rates by ZipCode
This app allows you to have a calculator on your website that can fetch an accurate shipping rate for your customers when they're on the Shopify checkout. The app supports both numeric and alphanumeric postcodes on the website. Therefore, it can work across the world, in any country that is supported by the Shopify infrastructure. It also supports all the sales channels in Shopify.
You'll also be able to add conditional shipping rates based on the cart price or the weight of the products within the order. You'll also be able to set multi-location settings, allowing you to calculate the shipping rate if you have parts of the order in different warehouses across your brand.
Other rules that you can set can depend on the order price, item weight, quantity of the item, product selection, day of the week, location of shipping and more. All of this can be done without knowing any code whatsoever. You'll also be able to add a basic rate for shipping that is charged to all customers if other shipping options return a lower price.
Shipping Rates by ZipCode Highlights:
Easy to install and configure on your website, you don't need to have any experience in coding to make it work.
Can work with multiple locations, allowing you to not lose out on profits from complicated orders.
Numerous rules can be set for shipping orders, to protect your profit margins.
Works across the world, within any country that is supported by Shopify.
Easyship ‑ All in one shipping

Easyship is a world leading cloud-based shipping platform that can be used on Shopify to lower shipping costs and improve reach of a brand. The app allows you to save up to 70% on your shipping by gaining access to more than 250 shipping solutions that have pre-negotiated rates that are linked to your own accounts. These shippers include some of the best and largest couriers around the world.
The app can help improve conversion rates as unexpected shipping and tax costs can often make customers abandon orders. However, by giving customers a choice on the carriers used, you can ensure that they choose a price that's reasonable for them. They can also choose whether they want a slower, but more affordable option or a faster, but more costly shipping experience.
To help you run your shipping options, there is support from the app developers 24 hours a day, 7 days a week. These are experts and they can help you with any problems you may have. And there are lots of automations for your brand, allowing you to have shipping rules offering courier selection, delivery preference and more to enable fewer errors on your shipping operations.
Rules that you can apply include making sure that orders are with specific couriers when they're a certain product, going to a specific destination, are at a certain weight and more. And you can control your finances with invoices, receipts and transaction histories that can be downloaded and printed as needed.
Easyship ‑ All in one shipping Highlights:
Save up to 70% from your shipping costs, allowing you to improve profitability.
Increase conversions on your website to improve your profit margins.
Add rules to decide on what shippers you use within the process.
Can see past shipping costs and arrangements with a click of a button.
Intuitive Shipping

This app allows you to expand the current shipping options that are built into the Shopify environment to give you more control and power over your shipping processes. There are more than 40 rules that you can apply to your website to offer customers the most suitable and cost-effective shipping that they will like. For instance, you can include customer tags, product tags, time of day, product variant, and more to ensure that the right shipping option is available.
The app includes a smartboxing algorithm that can calculate the dimensions of the box required to send the order out. Therefore, there are no surprises when it comes to packaging and processing the order. There's also the chance to offer store pickup if that is something that you would like to offer your customers.
If you like to offer free shipping, you can add triggers that can apply this to orders. This can be done based on special customer tags or if the cart value is above a specific amount. You'll also be able to collect special instructions or note that can appear under the shipping rates at the checkout.
You can also collect accurate live rate calculations from major carriers across the world including Australia Post, Canada Post, DHL, FedEx, UPS and more.
Intuitive Shipping Highlights:
Works with all the major carriers across the world for helping you to take your business to the global level.
Can add rules into the shipping calculations to help you set the right shipper and price for customers.
Add free shipping when order value is over a specific amount or to a loyal customer.
Smart algorithm that can predict with accurate results the size of the package with all the products inside.
Advanced Shipping Rules
Shipping to customers isn't easy. It's a complex process that needs your attention and this is often why eCommerce business owners lose out when shipping is included. This app has been designed specifically for Shopify and it doesn't change any theme code or require you to know any programming or coding knowledge. With this app on your store, you'll be able to configure and manage all your own shipping rules.
When installed you'll be able to hide, show and adjust rates using any variable or condition that you have on your website. You'll also be able to set unique rates for specific products. There are also options to restrict shipping based on the items or the zone where they are. There are also options for local delivery which you can set based on your location.
The app also integrates with Printful, Printify, Pixels and Gooten. And if you have any problems with the app, there is a friendly development team that can help you.
Advanced Shipping Rules Highlights:
Seamlessly integrates into your Shopify environment and allows you to add new shipping rules.
Doesn't change the code of your theme and doesn't require you to know any code.
Supports international, national and local delivery options with free and premium shipping options.
Integrates with other apps for perfect shipping experience if you've got a Print on Demand service.
Shipping Rules - Shipping Rates

This allows you to create an advanced shipping rate for your website, with control over the policy and prices based on rules that you set. This app doesn't require you to know any coding or website development. You simply install the app and answer a few questions. Then the app will cover all shipping scenarios that can happen and this can be fed into a group of prices that can be used on your website.
The app allows you to create advanced shipping rules based on the product tags on your store. These can be simple, robust and all-encompassing. Therefore, you won't be surprised by the prices of shipping when it comes to sending out orders. You're able to set free shipping for some or all of your products, the base price on quantity and create a shipping rate for individual products. Or you can create one flat rate for all products with ease.
When there are decimals within the shipping rate you can round up or down, depending on your preference. To help with customer service, you're also able to add an order delivery date estimation. This can be really good as some customers will want this and you can improve conversion rates with this information.
Shipping Rules – Shipping Rates Highlights:
Create advanced shipping rates for your website, allowing you to protect profits on orders.
Base shipping rates on the tags of products.
Doesn't impact your theme's coding.
Easy to install and configure app, allowing for premium and free shipping and offering customers expected date of arrival.
Easy Shipping Restrictions

This app allows you to limit the shipping that you allow on your website with ease. With this app you can limit the shipping to only specific areas, allowing you to control who can buy items on your website. For instance, you can block users who aren't within the same city or region as you.
Usually, this is done later on within the shopping experience for your customers. But this can create issues and damage reputation. This app does this wherever your cart appears. What happens is that the customer is asked to enter their postal/ZIP code into a field. This is matched against your theme's style. If the shopper is within the allowed area, they can continue to the checkout. If they're not, they're presented with a message and a subtle animation.
The app works with a quick installation. And it doesn't take long to set up. Even if you are including an entire city, you can use wildcards to define the city as a ZIP code without having to enter every available zip code within the area.
Easy Shipping Restrictions Highlights:
Easy to install and use on any website, takes just minutes to set up and get going.
Matches the customer's postcode to your allowed areas for delivery.
Customers that don't match the area are informed they can't be serviced.
Easy to add multiple postcodes/ZIP codes to the app with the use of wildcards
Advanced Shipping Manager

Advanced Shipping Manager allows you to take full control of your shipping rates and methods. It doesn't matter how complicated your operations are, this app can handle it. All customers will gain instant access to the Advanced Shipping Manager team, who are experts in offering advice and support. This is offered via phone, email and live chat.
The app offers lots of great benefits that can help you improve the shopping experience on your website and increase conversions. For one, there are 70 carriers whose rates are collected live. Therefore, prices are current and you're never going to miss out. You'll also be able to supply destination-specific shipping rules to calculate prices for customers. This can be based on numerous factors for the orders including weight, order total, distance and more. You can have different tiers that can cover numerous items.
To prevent mistakes from happening, you can prevent specific products in your catalog from being shipped via certain methods. For example, perishable goods, fragile goods and more. You're also able to designate certain items to be shipped separately from the rest of the order. This app can also be used for dropshipping companies.
Advanced Shipping Manager Highlights:
Easy to use app with a great support team behind it.
There are lots of benefits and rules that can be applied to shipping calculations on Shopify.
Restrict certain shipping options for specific products with ease.
Can be used by all eCommerce businesses including dropshipping companies.
Multi-Shipping Rates

This app allows you to create multiple shipping options per country and you can based rates depending on the currency being used. You're also able to set shipping rates based on the weight of the product or you can base it on the cart total weight. If you want to offer free shipping to your customers, you can offer this based on the cart total. This does not require a coupon or discount configuration for your website.
This app takes just five minutes to install and get started. There's already a configuration included that can be amended for you.
Multi-Shipping Rates Highlights:
Takes just five minutes for you to install and start using it on your Shopify store.
Create multiple shipping rates based on rules that you've set.
Use product and order weights as shipping rules.
Offer free shipping based on cart total if that is something you would like to offer.
Customer Shipping Rules
This is a great app for those who want to offer wholesale, loyalty or subscription programs within their business. You can set tags to customers and then use this to offer shipping rates to different customers. You're also able to set rates from USPS, UPS, FedEx and CanadaPost. You can base rates further using several aspects of the order including the products, weight and price. Each rate can have its own carrier.
In addition, you can set your rates based on the shipping zone. Therefore, those who are closer and would cost less can have different rates. In addition, customers with specific tags can have their shipping costs marked up or down, depending on what they need.
The app also comes with free and responsive phone support and setup. They can help you troubleshoot any problems. If you're operating within test mode, then you can have an unlimited free trial. If you're in live mode, then there is a free seven-day trial.
Customer Shipping Rules Highlights:
Great for brands who want to run wholesale, loyalty and subscription programs.
Calculate rates based on several factors of the product and order.
Can use distance from the warehouse to calculate shipping costs.
Free support for installation and troubleshooting.
Better Shipping

Better shipping gives you flexibility in how you charge for shipping and how those rates are calculated. It's built specifically for Shopify and allows for a quick and easy setup for your website. There are lots of ways that you can build rules for your website. Shipping rates are also returned to the customer quickly, improving conversion rates and more.
The app allows you to set a flat shipping rate for every product or variant within the store. You're able to restrict products from delivery areas based on the customer's location. This can prevent fragile or perishable products from being shipped when they're unlikely to arrive safely.
You can also offer your customers the option to collect their goods. This can be a great option for those who are local to you and shipping to them via a courier would not make sense due to costs and time.
Better Shipping Highlights:
Easy to use app that works across themes, devices and browsers.
Prevent some products from being shipping by certain carriers or methods.
Allows you to offer local collection.
Cost-effective app that can automate much of the shipping process.
Final Word: The 10 Best Shopify Shipping Rules Apps
When it comes to building your website, you need to ensure that your shipping is really effective. Use one of the best Shopify shipping rules apps to help keep costs down and improve customer satisfaction. Which of the ten above will you use?
Avi Klein
Vast experience in the online world. SEO expert, Web developer and consultant to several online companies.
Read more...
. Read more about
our approach
to reviewing themes and plugins.