12 Best Shopify CRM Apps – [2023]
Last modified: October 30, 2023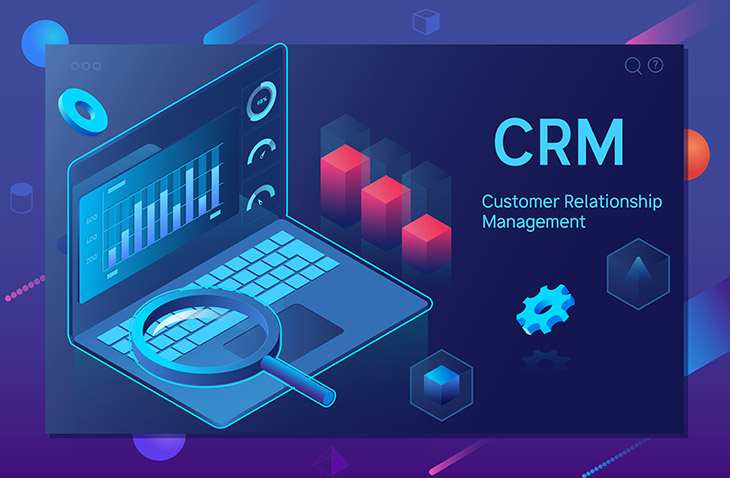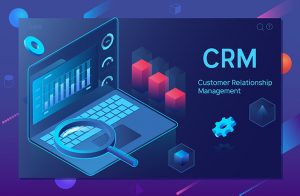 #
Image
Name

Get a Free Custom Shopify Store
1

Reamaze Live Chat Helpdesk CRM

2

Drip Ecommerce CRM

3

CRM, Segment, Sales Team+

4

Skylio ‑ CRM Connector

5

Customer Fields

6

HubSpot

7

Mailchimp by OneSaas

8

retailCRM

9

CRM Plus on LINE

10

Teamleader

11

CM Commerce Email Marketing

12

HubSpot Integration by Groove

Show More
Customer Relationship Management (CRM) is one of the most important aspects of marketing to help build loyalty with your customers. The more loyal your customers are, the more repeat orders you will have and the more profits you can generate. Returning customers are cheaper to convert and tend to spend more, which is why you should concentrate on finding good Shopify CRM apps.
What Are You Looking For In Shopify CRM Apps?
Shopify CRM apps come in many forms. Some concentrate on certain aspects of customer relationships, while others are more inclusive. Essentially, what you want from your CRM system is something that will help you do three things: identify, communicate, and convert.
Identify is being able to find the customers who are ready to buy and what they're interested in. Then you need to communicate with them in order to showcase deals that are relevant to them. Finally, you need to convert the customer into a return customer. Most Shopify CRM apps will have elements of these.
CRM apps are vital for all businesses. About 74% of businesses believe that a good CRM system allows them to have better access to customer data and offers a more personalized service. More than 90% of businesses that have more than 10 employees use a CRM system.
Using CRM apps can also be a good time saver. About 32% of businesses have someone who spends more than one hour a day entering data manually. Part of this problem is that 22% of salespeople don't understand what a CRM is.

Key Takeaways
1
Shopify CRM apps help identify, communicate with, and convert customers.
2
A good CRM system offers personalized service through better access to customer data.
3
Using CRM apps can save time and reduce manual data entry.
Top CRM Apps – Here's our Selection:
Filter between free and paid
Reamaze Live Chat Helpdesk CRM

CRM is about ensuring that the customers are given relevant help when needed and Remaze offers that exact service. This app is centred around the CRM aspect, but that isn't the limit of this app. The functionality allows you to connect with customers through chat, email, social, SMS, voice and WhatsApp.
To help you get started there are live demos and training. This can help you become better at delivering excellent customer service.
You can manage all kids of marketing activities through the Reamaze app. This includes sending emails, Facebook ads, Twitter content and more. And when customers contact you, you can instantly access customer data through the natively integrated system. At the same time, you can edit, create, cancel and refund any order from this.
You can also send customers recommended products through the chat system to help them find what they want.
In addition, this app can help you build more profits through several unique features. You can create automated engagement campaigns that are triggered through behaviors such as time on page, referral site, order count, items in cart and even exit intent. Therefore, you can build strong revenues without manually doing anything.
Reamaze Live Chat Helpdesk CRM Highlights:
Deliver speedy and accurate customer support for happier shoppers on your store.
Build an AI powered, multi-step chatbot to support customers and help them purchase on your site.
Use AI to predict customer sentiment and sell relevant products to them.
Show status pages that alert customers about back orders, delays to orders and out-of-stock products.
Drip Ecommerce CRM
One of the things that Shopify owners should realize about selling online is that one sales channel is rarely enough. You tend to have to be good at SEO, social media and email marketing in order to generate enough sales to make a successful business. Plus you should be in it for the long haul. Most conversions can take between five and twelve engagements, which is why Drip eCommerce CRM is a great option.
Drip allows you to collect, organize and use a wide variety of data to make marketing decisions that allow you to increase revenues. The data collected includes page visits, email opens, ad click, products added to cart and then see the behavioral patterns in consumers shopping.
By collecting this information you can get precise segmentation and then personalize marketing to make it more effective. Customization is done via tags, custom fields and events that include clicks, purchases and real-life actions.
You can use this data to send specific campaigns that are super niche. You can also create automatic campaigns that are triggered based on user behaviors.
For instance, if someone downloads a specific guide, you can send them several emails and use remarketing to bring them back to complete a transaction.
Drip Ecommerce CRM Highlights:
Use dynamic content in your campaigns to display personalized offerings, discount codes and more.
Personalize all your marketing campaigns to build revenues.
Analyze results with lots of insightful data.
Split test to see which campaigns are most effective.
CRM, Segment, Sales Team+

Use more than 80 data sources to find what makes your customers complete purchases with this app. With the results, you'll get a 360 degree view of what your customers think when they come to your website. And with one place to see all the orders, tasks, email and more, you can take your marketing to the next level.
The app allows you to send personalized email marketing campaigns directly from the CRM dashboard, allowing you to improve conversions and revenues easily. Each customer can be segmented based on several factors including their loyalty, products they bought, what categories they've bought from, etc..
All segments can be customized based on more than 60 factors. You can also export this information from Facebook, Google and other sites. And with the deep analysis available, you can see a breakdown of your revenue and lost revenue (abandoned carts, canceled orders, etc.). You can also identify which customers are your best or what sales channels they use.
Finally, you can use the app to help you manage your sales team performance. The app allows you to take more direct control of the sales process by assigning customers, roles, permissions and follow-up tasks to your sales team.
CRM, Segment, Sales Team+ Highlights:
Automate many tasks to make your business' marketing run more smoothly.
Manage your sales team performance and their follow-up tasks.
Cross-sell and upsell to your customers with personalized recommendations based on behaviors or more.
Use pre-built campaigns and automations to reach those who have abandoned carts.
Skylio ‑ CRM Connector
You don't have to have your CRM on your website. There are sometimes benefits to this. Firstly, if you work with an outside marketing company, they might use Zoho CRM or Zoho Books, then this app can bridge your website with these CRM systems.
While not everything is done on the CRM side, there is a dashboard, connector settings and the function to sync data on a regular basis.
This app is a great option as well if you've recently moved from another platform (like WordPress) and kept CRM data on Zoho. It will prevent you from losing vital customer information or errors creeping in by manually transferring data between an old CRM and your new Shopify store.
Skylio ‑ CRM Connector Highlights:
Connect your current CRM system to Shopify.
Sync data in near-real time.
Ensure data is accurate.
Use CRM data to run better campaigns.
Customer Fields
This app allows you to understand more about your customers to help you make informed decisions for your business to help it grow. There are several features of this app that allows you to collect information. For instance, there are prebuilt form templates, that can be deployed on your website for your customers to complete.
Forms can include multi-choice and dropdown fields. You can also have conditional rules that can show/hide specific fields and more.
The data from forms can reveal a lot about the customer that can be used in marketing. You can also add to the data in the forms by assigning tags to your customers. This can be done manually, or you can automatically assign tasks based on several behaviors or actions. Tags can then be used to create customer segments.
Customer Fields Highlights:
Add tags to customers automatically.
Understand more about your customers with prebuild data collection forms.
Drag and drop builder to help you create forms to collect information.
Use conditional rules to help you show/hide specific fields.
HubSpot
HubSpot is a CRM software program that helps businesses to build a deeper understanding of their customers. It can be used by all businesses to collect data from customers and then use it in marketing campaigns. There are numerous HubSpot supportive apps on Shopify, however this is the official one for the software. And this app works with all versions of HubSpot, including their free CRM system.
The app allows you to connect HubSpot and Shopify, syncing customers, products and deals to maximize results through powerful marketing signals. Through personalization, you can then send campaigns to current, past and potential customers to help you sell more products and grow your reach.
Campaigns can be automated to make the best use of your time. Data can also be analyzed so you can see which campaigns are working, and which need improvement. You can analyze campaigns that are on content (i.e. your blog), social media, organic search and email.
HubSpot Highlights:
Discover more about your marketing channels and how effective they are.
Syncs your Shopify store with your HubSpot database.
Can find opportunities to sell more to customers through numerous different channels.
Improve effectiveness of marketing campaigns.
Mailchimp by OneSaas

While MailChimp is usually seen as just an email marketing software solution, the company has moved into other areas recently. For instance, they now connect with Facebook Ads and other social media channels. At the same time, MailChimp has always had the ability to hold a significant amount of information on leads and customers.
For instance, you can actually connect MailChimp with your website to see past sales. You can also see what content, products and more, that customers are interested in by using MailChimp. Plus, MailChimp is free for those businesses that send less than 10,000 emails per month with less than 2,000 subscribers. Therefore, you can get an effective CRM for next-to-nothing.
With this app, you can connect your MailChimp account with your Shopify store. When a customer makes an order, data is sent to MailChimp to update records in order for you to see much more information about the behaviors of your customers.
Every customer can be added to a specific mailing list or segmented based on tags you can manually add. This allows you to create personalized campaigns based on the segmentation. As a result, you can see improved conversion rates and better revenue from campaigns.
Finally, if a customer changes their MailChimp contact data, it will automatically be updated on your store.
Mailchimp by OneSaas Highlights:
Connects your Shopify Store with your MailChimp.
Can send more than 10,000 emails per month for free.
Can update your customer's contact details when they're changed on MailChimp.
Create personalized campaigns based on several factors.
retailCRM
This app isn't really designed for those in the US market, but is more suitable for stores who are operating and trading within the European market. The app is a great option for companies in this area as it can help you analyze the profitability of your business. This includes monitoring conversion rates across your store and seeing the effectiveness of campaigns outside of your store.
This app works with your current order list, and you can filter your orders for specific products or categories. This list can then be exported for further analysis. You can add further fields to the data, if you want, to help you out.
The analysis available on customers is also really in depth. You can see the analysis of contact details, financial history, site visits, received emails and more. Plus you can improve the performance of sales managers at your business. The built-in analytical widgets allow you to see the revenue generated by each manager. You can also see the number of orders they completed and any upsells they've managed to make. This can help you pay performance related bonuses.
If you have orders coming from many different sources, like eBay, Amazon and more, then you can collect all the information in one dashboard and analyze the results.
RetailCRM Highlights:
Get a deep understanding of your customer by looking at a wide variety of data.
See orders from different channels in one place.
Download data for analysis on different tools.
Customize the data to see what is important to you.
CRM Plus on LINE

This CRM App will help you manage your customers with ease. It includes social login. Messages can be targeted to customers with customer tags and you can send a series of messages activated by the shipment of a product.
You can also send customers messages about stock that has become available, though you will need to make sure your plan includes the "Back In Stock: Customer Alerts" feature. You can send numerous LINE messages including delivery notifications.
CRM PLUS on LINE Highlights
A free plan that includes all the standard features available.
6 plan options are available.
ID link on My Page when you log in.
Shopify Flow is available if you have either Shopify Plus or Shopify Advanced.
Teamleader

Having a good link between sales and your CRM means that you can improve customer loyalty and therefore revenue. With this app, you can synchronize online sales with your preferred CRM.
You can follow up on all your sales from one place to help you increase productivity. This app creates a new contact for every sale you make. You can also use this app to automatically produce invoices for customers that require them for their business records.
Teamleader Highlights
This app will save you time and avoid you duplicating your work.
Quotes available.
Combine online and offline sales.
Produce invoices.
CM Commerce Email Marketing

This app allows you to completely automate your email marketing to help you reach out to existing contacts and improve sales. The app allows you to integrate your Shopify store with CM Commerce, formerly known as Conversio.
This combines email marketing with content generated by users to create engagement points that help build trust with your brand.
The app contains ready to publish automation processes. All you need to do is to customize emails for your brand and set their triggers. Triggers can be abandoned carts, upsell opportunities or other behaviors. This prevents you from sending irrelevant campaigns to your customers which will often yield poor results and may even lead to unsubscribers.
This app can also help you build customer reviews with photos. Reviews are vital for the success of your brand.
CM Commerce Email Marketing Highlights:
Helps to build trust with audiences through reviews and good content.
Segment customers to help you send relevant campaigns.
Automate campaigns to get better, more timely results.
Use personalization to build revenues.
HubSpot Integration by Groove
This app has been built by experts of both HubSpot and Shopify Plus and the agency are award-winning. So, if you're using HubSpot, this could be a really good option to integrate Shopify with the software.
The app automatically syncs data between the two platforms. This allows for more accurate and smarter reporting that can be used for customer segmentation. With this information you can get a lot of customer information including the average order value, lifetime revenue, most recent order totals and dates for the first and last orders. This information can be really useful in building powerful personalized emails.
In addition, you can create personalized emails that are triggered based on behaviors. Some of the behaviors include a welcome series, abandoned cart recovery and post purchase follow-ups. These are powerful engagement points that can help you increase orders.
HubSpot Integration by Groove Highlights:
Send personalized emails that are triggered by actions.
Request reviews to build trust with other customers.
Find out how valuable customers really are to your brand.
Integrates with HubSpot.
Why CRM Integration is Essential for Shopify Stores
Enhanced Customer Experience
Shopify stores with CRM integration offer a seamless customer experience. From personalized product recommendations to efficient issue resolution, a CRM system ensures that customers feel valued and understood.
Efficient Data Management
With the vast amount of data generated by eCommerce stores, managing it can be overwhelming. A CRM system organizes this data, making it accessible and actionable. This means quicker decision-making and more targeted marketing campaigns.
Improved Sales Strategies
CRM systems provide insights into customer behavior and preferences. By analyzing this data, Shopify store owners can refine their sales strategies, ensuring they target the right audience with the right products.
Choosing the Right CRM Apps for Your Shopify Store
Understanding Business Needs
Before diving into the vast pool of CRM apps, it's essential to understand the specific needs of the Shopify store. Whether it's tracking customer interactions, managing leads, or analyzing sales data, identifying these needs will narrow down the choices.
Integration and Compatibility
The best CRM app should integrate seamlessly with Shopify, ensuring smooth data transfer and efficient operations. Compatibility issues can lead to data loss and operational hiccups, so it's crucial to choose an app that's known for its Shopify integration capabilities.
Scalability and Flexibility
As the business grows, so will its CRM requirements. It's vital to select a CRM app that can adapt to changing business needs, whether it's handling more data, accommodating more users, or offering advanced features.
User-Friendly Interface
A CRM app's functionality is essential, but so is its usability. An intuitive, user-friendly interface ensures that the team can make the most of the app without facing a steep learning curve.
Cost Considerations
While it might be tempting to opt for the most expensive CRM app thinking it's the best, it's essential to balance features with cost. A cost-effective CRM app offers the necessary features without breaking the bank.
Conclusion: 10 Best Shopify CRM Apps
When it comes to building your business, you really should look at getting one of the top Shopify CRM apps. They will help you to identify opportunities with your customers/leads and then communicate with them to complete sales. A good CRM system can therefore help you grow your business and sell more. So, which Shopify CRM app will you use?
FAQs
How do CRM apps impact the performance of my Shopify store?

While CRM apps provide valuable insights and tools, it's crucial to choose well-optimized apps to ensure they don't slow down your store's performance.

Can I integrate multiple CRM apps with my Shopify store?

Yes, you can integrate multiple CRM apps, but it's essential to ensure they don't conflict and that you're not duplicating efforts or data.

How does a CRM app differ from a regular customer database in Shopify?

While Shopify's customer database provides basic customer details, a CRM app offers advanced features like customer segmentation, behavior tracking, and targeted marketing campaigns.
Avi Klein
Vast experience in the online world. Shopify Expert, SEO expert, Web developer and consultant to several online companies. Read more about
our approach
to reviewing themes and apps.