The 10 Best Shopify Survey Apps – [2023]
Last modified: April 23, 2023
#
Image
Name

Get a Free Custom Shopify Store
1

Reputon Customer Reviews App

2

Popup

3

Feedback Rebates

4

NPS Survey Feedback Poll

5

Zigpoll ‑ Survey & Form Popup

6

Survey & Poll | Feedback Forms

7

Replay Site Recorder & Surveys

8

Enquire Post Purchase Survey

9

Grapevine Post Purchase Survey

10

Post‑Purchase Survey Question

Show More
Growing your business sometimes means that you have to take in what the customer says. Surveying your customers can help you find opportunities that you might not know about. To help you here, there are great Shopify survey apps that you can use.
The Benefits of Shopify Survey Apps
There are numerous benefits for Shopify survey apps. For one, you can find information that leads you to new opportunities that can help you earn more revenue. In addition, there are ways that you can improve customer retention by making customer experiences much better.
Surveys are a great way to do this and there are lots of ways that this can be done. For instance, customers can be given one while they are on your website. Or you can have emails sent to customers for them to complete.
There are so many options and sometimes these same apps can be used to help improve social trust. For instance, some can include review sections that can help publish survey results as reviews.
So what are the best Shopify survey apps? Here are some options for you.
Filter between free and paid
Reputon Customer Reviews App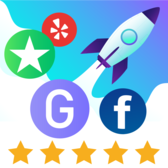 Many customers like to know your reputation before they can commit to making a purchase. This app will send customers a survey to their email after they've received a product from you. If the customer is happy, they can then be redirected to a review site, of your choosing for them to leave you a review. There are numerous reviews pages that they can be sent to like Yelp, Google, Trust Pilot, Facebook, Feefo and more. You can also send customers to more than one review site.
If customers have indicated that they're unhappy with the service from you, they can be directed to contact you. Therefore, you can sort out any problems that they had and then offer some solutions to help you turn that unhappy customer into a positive experience. This can help you save your reputation.
The app has several more features that can help you make your business more effective. For example, you can design emails that have trigger conditions set up and automated for specific needs. And you can have numerous review sites connect to your brand to make it more likely that customers will leave a review.
Reputon Customer Reviews App Highlights:
You can improve your reputation on all the major review sites across the internet.
You can avoid bad reviews by redirecting customers to speak with you.
Automate the entire survey system on your website.
Signal which review sites you would prefer customers use.
Popup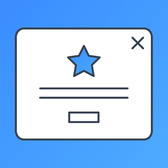 This isn't the most versatile Shopify app, however, it has some wonderful features that can really help you survey audiences on your website. It can be used to host the survey when the customers are on your website or use it as an exit-intent popup. The setup for the app is really simple. All you need to do is install the app, design the popup and then place the code on the page that you would like the popup to display on. Numerous messages can be added.
You can have the popup display based on different behaviors. For instance, you can also have the popup activate as soon as a customer lands on a specific page. This can include when the customer lands on your 'thank you' page or lands on the cart page. There are so many options for you that you can really customize the experience on your website.
You can hide the close button on all the popups. This can encourage your audience to engage with the popup. And you can support any language with the popup.
Popup Highlights:
This is an easy to use popup app for your Shopify store.
Can use the app for showing surveys to your customers.
Choose how and where the popups will display.
Collect visitor emails to help you grow your email marketing list.
Feedback Rebates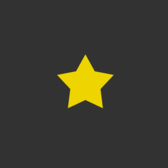 This app allows you to collect feedback and survey information from your customers. You can lure customers to send you their responses, via email, to get a partial refund for their opinion. The email that is sent is done so after the purchase. The customer will need to click on a link to complete the process.
The link can have a deadline added to it, if the customer clicks on this link after the deadline, they cannot get a partial refund.
The app works really well and can help to improve the number of sales you can make. This is because surveys can help you add more reviews to your website. It can also act as a trust indicator for your website.
The developers for this website have stated that none of their customers have ever spent a penny over the rebate offers. So as long as your prices are good, you can still make a lot of good profit on your business as not all customers will accept the refund.
Feedback Rebates Highlights:
Send customers an email that allows you to get more reviews through a survey.
You can set an expiry date for the rebate offer.
Can collect reviews to publish on your website.
Reviews can be published across your website.
NPS Survey Feedback Poll
This app allows you to get feedback from customers. You can collect this information by requesting customers complete a survey immediately after they've purchased on your website. The information that is collected from this website can then be used to make process changes that can improve your customer experiences. Therefore, you can maximize the conversions on your website.
The app allows you to customize your survey. Or you're allowed to use default options that are listed on the app. Once you have entries, you can log all results from the survey on your website or export them to a CSV for you to analyze later.
All surveys are branded with your own logo and colors. Therefore, the customer thinks there is a seamless experience. And when you get a result from a survey, you can get an email notification. For help there is also a database of information, tips, help and for you to maximize the results of your website.
This app is completely compliant with GDPR.
Free NPS Survey Feedback Poll Highlights:
Get your customers to complete a survey after they've completed a transaction.
Track all the results from your surveys.
Export survey results that you can share with your team.
You can brand your surveys and customize them exactly how you would like them to be.
Zigpoll ‑ Survey & Form Popup
Zigpoll will allow you to communicate with customers and collect all the vital feedback about your business. You can collect information about products, experiences or store design. Then you can make informed business decisions that can be used to help you convert more traffic in the future.
You can embed the polls/surveys on any page within your website. And you can customize the surveys so that they can see just your brand on any surveys that are available on your website. There are also several types of data that can be collected from your surveys. For instance, you can collect answers for multiple choices, to long text responses.
Zigpoll ‑ Survey & Form Popup Highlights:
There are numerous input data types that can be used on the surveys.
You can add surveys to any page on your website.
The survey results can be immediately seen by you.
The look of the survey can be customized with ease.
Survey & Poll | Feedback Forms
This app allows you to collect more information from your customers with a survey or poll. You can add these to any page of your website. Or you can send a survey to your customers in an email that can get better returns. Therefore, you can find out what your customers have thought about your products or their experience with your brand. The app can also be used with Shopify POS.
This app offers the POWR editor that allows you to edit the survey with ease. You can have several data formats for responses. For instance you can have dropdown, multiple choice, checkboxes, optional input, required input and more. As soon as the data has been collection, you can see the data in the dashboard. Then you can export the data for easier reading.
You can allow numerous people to see the results of the survey. Many of your team members can receive notifications of a new survey entry.
Survey & Poll | Feedback Forms Highlights:
Limit the number of submissions for surveys so users only complete them once.
Get notifications when the customer completes a feedback form.
You can send automatic follow-up emails to customers who have completed a survey.
Hide/show questions depending on the response of previous answers.
Replay Site Recorder & Surveys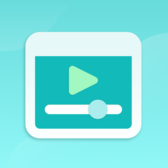 This app allows you to see what is going on with your website by recording the sessions that your users are having on your website. It can also be used to send customers surveys for them to complete. Therefore, you can see what customers are thinking about your brand, the experience on your website and where there might be blocks on the purchasing path.
In the recordings, you can see the browser, session length, location and time stamp for each session. And there is also the recording of where the customer visited, what they clicked on and more.
Surveys can be very simple and you can integrate these straight into the checkout page. Therefore you can ask customers directly what their pain points were. With all this information you can improve your website's performance. The app is GDPR friendly too.
Replay Site Recorder & Surveys Highlights:
This app is fully compliant with GDPR legislation.
View what the customer is seeing and how they're interacting with your website.
Record lots of details, without breaking privacy laws.
Send surveys to customers to find out what went wrong or right on your website.
Enquire Post Purchase Survey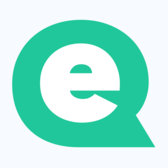 This app allows you to send post-purchase surveys to your customers. You can ask lots of great questions such as 'How did you hear about us?" or "when did you first hear about us?" to get more feedback about how customers are finding your brand. This can tell you how you can spend your money better for bringing in more customers.
You can also ask other questions like why they decided to buy off you or how was their shopping experience with you. There is also a lot of personalization and segmentation for the surveys. For instance, you can ask whether a purchase is for a gift or how you did for them. You can also ask customers whether they would like to be added to your mailing list. This can help you with customer retention.
You can also use the surveys to look for future opportunities. For example, you can ask what products they would like to see next. Or you could ask what would make their website even better next time.
Enquire Post Purchase Survey Highlights:
Ask lots of questions that can help you improve your website.
There are lots of options for how you collect the responses.
Add emails to your mailing list.
Send post-purchase surveys to all your customers.
Grapevine Post Purchase Survey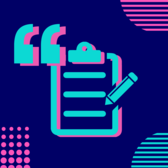 This is a simple post-purchase survey app that allows your customers to give you their opinion on the Order status page. This can only be done after a successful checkout. It takes only a couple of minutes for your customers to respond to your surveys and it takes just a few minutes for your surveys to be written and published.
The surveys can also be used in person for Shopify POS or on a ReCharge Payments thank you page. There are also ways that you can send the surveys to your customers in a reminder email.
You can customize your surveys with ease. Allowing you to get all the responses you want in exactly the format that you would like it.
Grapevine Post Purchase Survey Highlights:
Ask questions on the post-purchase pages.
Request survey responses through the Shopify POS.
Send reminder emails for those who haven't responded.
Easy to use.
Post‑Purchase Survey Question
This free app allows you to find out more about your customers and how you can improve your service. This app allows you to create a survey and serve it to customers in a post-purchase survey.
By learning more about your customers, you can make changes to your business that can result in positive results.
This is a rather simple app, but it does the job really well and it is free, which helps you to retain more profits.
Post‑Purchase Survey Question Highlights:
Very simple app that is free for all users.
Learn more about your customers with post-purchases.
Allows you to find opportunities for growth.
Improve customer engagement with ease.
Final Word: The 10 Best Shopify Survey Apps
Are you looking for one of the best Shopify survey apps? Above are ten apps which could be your solution. Which one will you install? Let us know in the comments below.
Avi Klein
Vast experience in the online world. Shopify Expert, SEO expert, Web developer and consultant to several online companies. Read more about
our approach
to reviewing themes and apps.